ICB Certificate in Bookkeeping Lvl 2 (Papers B1,B2 & B3)
Home ›
ICB Certificate in Bookkeeping Lvl 2 (Papers B1,B2 & B3)
Program Description
ICB Bookkeeping Level 2 covering papers B1, B2 & B3, this home study bookkeeping course is aimed at those students looking to enter the field of bookkeeping and at the same time gaining an industry recognised qualification. The course covers both manual and computerised methods using Sage One Accounting Software.
Upon completion, students are able to work as an assistant bookkeeper under supervision. Candidates will be able to apply postings from the books of prime entry and from source documents to the ledger accounts and produce an initial trial balance for all types of businesses.
Qualification: Level 2 Certificate in Bookkeeping
Accredited: Yes
QCF Recognised: No
Industry Recognised: Yes
Awarding Body: ICB- Institute of Certified Bookkeepers
Start Date: Anytime - We enrol 365 days a year Duration: Flexible - Approx 120 Hours - 12 Months Max Support
Credit Value: Not Applicable
Syllabus
Unit 1: Underpinning Knowledge
Unit 2: Business Documents
Unit 3: Ledger Accounts & The Division of the Ledger
Unit 4: Books of Prime Entry Entry
Unit 5: Accounting for VAT
Unit 6: Making & Receiving Payments
Unit 7: Trial Balance
Unit 8: Use a computerised accounts package
Pre-requisites
Students looking to enrol in this course should meet the following criteria:
Be aged 16 Years or above
No previous bookkeeping knowledge is required, however, candidates should enjoy working with numbers.
Possess a solid knowledge of the English language
Have access to a PC and the internet for the duration of the whole course
Basic computer skills: e.g Word processing, emailing, uploading documents etc
Have a genuine desire to succeed
Students will be required to take out a short subscription of the online Sage Accounts Software (Sage One). Current Fee is 10 (Plus VAT) per month. Students may be able to take out a free months trial initially and pay for further months if needed. (This can be cancelled at any time). See link uk.sageone.com/products for further details. subscription is only required for the computerised section of the course. We estimate approx 3 months will suffice.
Duration
Course duration will vary dependant on student commitment, effort and ability. Overall guided learning hours are approx 120. This should be used as a guideline only and completion times will vary hugely.
We would encourage students to seriously consider how they plan to complete their chosen course prior to enrolment. Students should think about how they are going to study, where they are going to study and how often. Be realistic!
Speak to family members and help them to understand what you are trying to achieve, explain you may require peace and space to study at certain times. The more you involve them the more likely you are to get them on your side.
Students are reminded that the time in which they complete is purely down to them as an individual. Completion can be as quickly or as slowly as you wish within the 12 month tuition period. If you require additional time an extension may be available. Extensions are arranged at an additional cost as and when needed.
Format
This course is supplied in paper format and will be delivered directly to your chosen address. Students are able to complete their course assignments & email them direct to the tutor. Once received tutors will reply to you directly. We do not accept course assignments via post.
Students can normally expect to receive delivery of their course materials via courier within 3 working days of enrolment being received. However, we would ask you to allow 7 working days.
Last updated Apr 2018
About the School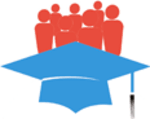 Whatever your goal and personal ambitions UK Open College are able to provide a totally flexible method of learning to students on an international scale. By completing an onliine course the possibili ... Read More
Whatever your goal and personal ambitions UK Open College are able to provide a totally flexible method of learning to students on an international scale. By completing an onliine course the possibility of having a recognised qualification on your CV in a matter of months becomes reality. Give us a try.....You will be delighted you opted for The UK Open College.
Read less