Graduate Diploma in Business Administration
Home ›
Graduate Diploma in Business Administration
Program Description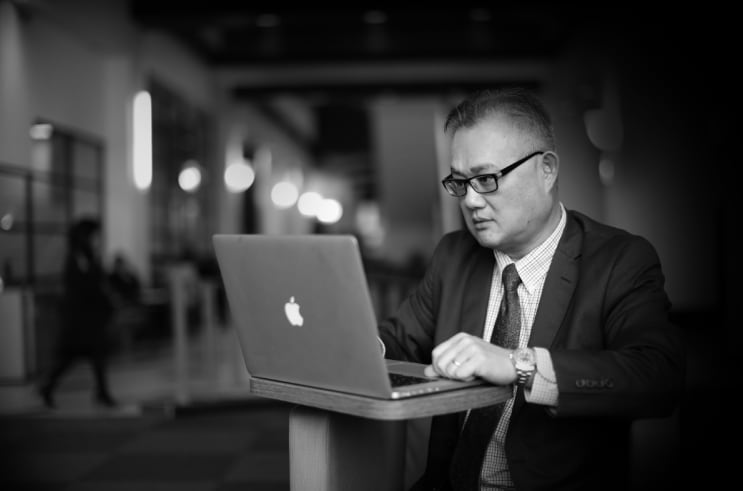 Photo courtesy of Simon Fraser University - Beedie School of Business
The Graduate Diploma in Business Administration (GDBA) is a competitive credential that offers the rigor of MBA-level courses with more flexibility. Delivered 100% online, its value is clear from the first class. Study while you work and put your new skills into practice straight away. You can also apply your GDBA toward a future MBA at SFU Beedie, as you will already have completed a third of the MBA program.
Whether the GDBA is your starting point or your end goal, boost your career with a deeper understanding of the different functional areas of a company. A solid grounding in a broad spectrum of business theory and practice enables you to collaborate with colleagues across disciplines.
Who it's for
If you have an undergraduate degree in any discipline, at least two years of full-time professional work experience, and the motivation and self-discipline to learn business in an interactive online setting, the GDBA could be the best next step in your career. It's ideal for someone who wants to test business graduate-level courses before fully committing to an MBA, and/or who wants the flexibility of an online program. Or, if you've already decided you want to study for an MBA, the GDMA could be the pathway you're looking for.
What you'll learn
Graduate-level courses ground you in business theory and practice. Learn to communicate with colleagues from diverse backgrounds across the functional areas of business as you prepare to move forward into an MBA, a new organizational role or a new career.
Our online learning system is interactive and user-friendly. It's a collaborative learning space that provides everything you need to succeed as a graduate student, including 24/7 access to educational resources. You can take classes whenever works for you. There's no need to be online at the same time as your classmates and instructors.
Where it can take you
The GDBA can help prepare you for an MBA. If you successfully complete the GDBA with high marks, you won't have to take the GMAT. In addition, some GDBA course credits can be applied to the MBA program of your choice. It also spreads out the costs of taking an MBA and reduces your future workload as an MBA student.
The GDBA is also a valuable graduate qualification in its own right. It lets you:
Demonstrate your business acumen to future employers
Try out graduate-level business education in a low-risk setting
Gain the core business skills you need to launch or progress your career
Expand your network with your fellow SFU Beedie students and join SFU Beedie's global alumni community
Schedule
We schedule lectures, exams, and assignments to accommodate individuals working between Monday to Friday from 9am to 5 pm PST (Pacific Standard Time ). If you fall outside of this time zone or schedule, you may need to make occasional adjustments to your schedule.
We move through the modules at the same rate, meeting the same dates for individual and team assignments. That keeps you on track and engaged with the coursework. Instructors deliver each course online in weekly or bi-weekly modules. During that time, you are free to study whenever it suits you. Expect to spend 10 to 15 hours per week on each course (a full course load is two courses per semester). Each course in the program ends with a final exam/paper.
Most GDBA students complete the program in two years. However, you have the option to study at your own pace, adjusting your academic plan to accommodate your changing life and career.
MBA-level courses and instruction
All GDBA courses are equivalent to courses taught in our MBA programs. In addition, our MBA professors teach most GDBA courses. That makes the GDBA a valuable program and qualification in its own right.
Begin the program in January, May or September
Attend GDBA Boot Camp, a 10-day online orientation before classes begin
Complete the GDBA in 24 months (six semesters) by taking one course per semester while working full-time—or take more or less time
Each course is delivered online in weekly or bi-weekly modules
Each course GDBA course ends with a final assessment (exam, paper or project) administered online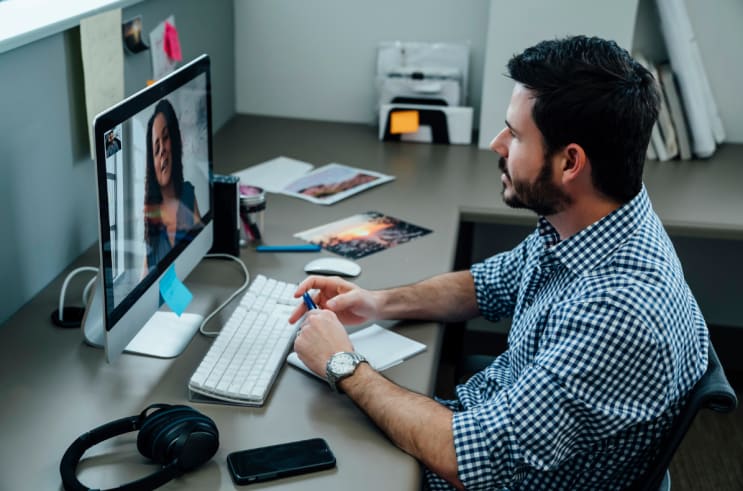 Photo courtesy of Simon Fraser University - Beedie School of Business
Admission Requirements
A four-year undergraduate degree with a cumulative grade point average of at least 2.5 (3.0 is preferred).

A small number of applicants with extensive work experience may be considered without an undergraduate degree.

Applicants should have a minimum of two years of full-time professional work experience, following completion of an undergraduate degree, although the average is eight years.

All applicants must be fluent in English. If your primary language is not English, you must demonstrate sufficient command of the English language through one of the two acceptable tests: TOEFL or IELTS.
Please note: We welcome applications from international students. However, please note that since this is a part-time, online program, it does not qualify for a Canadian study permit.
Last updated May 2020
About the School

Since the creation of Canada's first Executive MBA in 1968, Simon Fraser University's Beedie School of Business has emerged as a dynamic teaching and learning setting with a reputation for producing g ... Read More
Since the creation of Canada's first Executive MBA in 1968, Simon Fraser University's Beedie School of Business has emerged as a dynamic teaching and learning setting with a reputation for producing global-class research for the knowledge economy. We are based in Metro Vancouver, British Columbia—Canada's Asia Pacific Gateway and a growing hub for international trade, entrepreneurship, and technology.
Read less