Graduate Digital Reinvention
Home ›
Graduate Digital Reinvention
Program Description
Strategic actions focused on results management in the digital environment
Digital Reinvention, a concept introduced in 2013, based on a study that highlighted a profound economic change in recent decades. According to the analysis, markets have evolved from organizational centralization, where manufacturers and service providers largely define what to produce and market to customers, to individual centralization, where consumers demand personalized experiences in an economic environment radically different, which the study defined as economy of all for all (E2E).
At E2E, customers and partners are involved in the whole process: co-design, co-creation, co-production, co-marketing, co-distribution and co-financing.
Digital technologies have redefined the way people live, changed the traditional structures of industry and the economy and, at the same time, expanded the influence of the customer. It is undeniable that there is a new generation of customers who demand more sophisticated and personalized experiences, which directly impacts the way organizations operate.
Digital Reinvention is the next wave of Digital Transformation, which is the use of technology to significantly increase the performance and reach of companies through changing how business is done.
According to a recent global survey focused on emerging business environments and conducted with 2,151 executives, 54% of them believe that consumer buying behavior is moving from an approach based on products and services to a more focused on experience. 71% of CEOs said they are attentive to treating customers as individuals rather than segments, a 29% growth in just two years. And 81% of executives say they want to use technology to develop stronger relationships with customers.
To compete and thrive in a rapidly changing environment, organizations must, in fact, embrace Digital Reinvention. What it means to offer customers new experiences, establish a new focus, create new knowledge and devise new ways of working.
Having a unique view of the customer and omnichannel initiatives reflect a digital transformation of organizations. However, digital reinvention goes much further, combining multiple technologies, including the cloud, cognitive, mobile and the Internet of Things (IoT).
Digital Reinvention rethinks customer and partner relationships from the perspective of need, use or aspiration. It helps organizations create unique and attractive experiences for their customers, partners, employees and other stakeholders.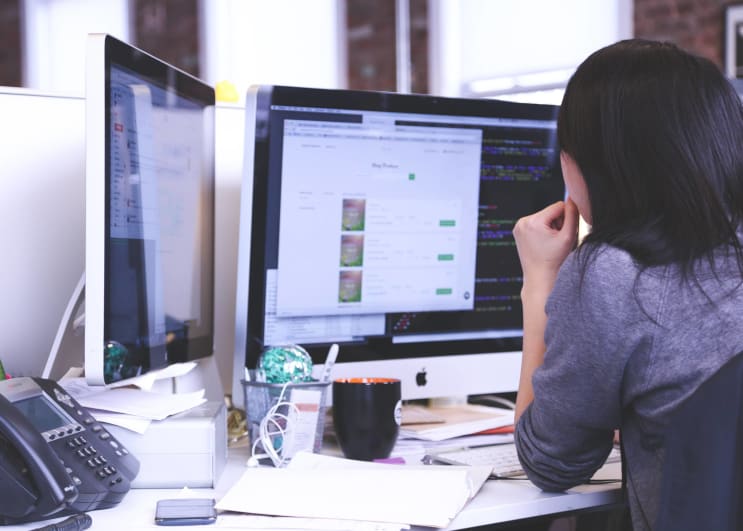 Digital Reinvention encourages companies to:
Seeking a new focus
And develop new business models, new financing formats and better and more holistic ways of conducting risk assessment;
Create new knowledge, digitize products, services and processes that help to redefine the customer experience. To do this, they can use predictive analytics, cognitive computing, IoT and automation to create a fully integrated, flexible and agile operating environment;
Establish new ways of working
How to create and maintain a culture based on innovation, which incorporates design thinking, agility at work and fearless experimentation, to create engagement platforms for the benefit of customers, partners and even the company itself;
Combine digital drivers
To create organizations that convincingly build consumer desires;
Surfing the digital wave
To create pilots, deepen capabilities and orchestrate environments, using tactics such as design thinking; brainstorming new ideas; the creation of pilots and prototypes; and holistic reinvention, focusing on customers' needs, aspirations or desires
The program presents a coexisting view, both theoretical and practical, that prepares professionals in the development of fundamental pillars of Marketing, Technology and Innovation, such as: understanding of the digital business environment, Innovation and value process, Technologies used and in transformation by market experience, mindset for product and service innovation focused on user experience.
Throughout the program, we share the strategic vision and the understanding of management techniques and tools.
Course objective
With the perspective of improving the reading of the business environment, the program is based on an analytical and collaborative approach that demands from the participants the elaboration and application of methodologies and strategic actions in the digital world and in strategic and relationship marketing, as well as innovation and agile processes with new technologies.
Who is it for?
Managers, consultants and freelancers working in the areas of marketing, technology or business who want to improve to serve medium and large companies in processes related to Digital Transformation.
Leaders of Marketing, Business Intelligence and Technology teams.
Senior analysts, coordinators and leaders, with the potential to assume managerial positions
Prerequisite
Pre-disposition to learn analytical techniques and tools to support the decision making process in marketing, customer relations and cultural changes. Prior knowledge of tools or information management is not necessary.
Why choose ESPM EAD?
Live classes
Only at ESPM, all digital classes in all disciplines are held live, with a scheduled day and time.
Academic experience
ESPM professors, as well as in our face-to-face courses, have academic experience and also in the executive environment.
Interaction with the teacher
During classes, students can interact with the teacher live on the platform, answering questions and actively participating in the class in real time, simply by activating their camera and microphone.
Customize your schedules
If you prefer or are unable to participate in the live broadcasts, you can still watch the recordings of all classes, which are available on the system for the duration of the course. Thus, you customize your class schedules according to the needs of your schedule.
All lessons are recorded
Even when participating in the live broadcast, the recordings of each class still remain available in the system for review or consultation by the student until the end of the course.
Assessments directly with teachers
All activities and assessments are applied directly by the teachers of each discipline, and not by monitors or intermediaries, a practice that is common in the market.
Distance education with proximity between teachers and the class?
ESPM does.
ESPM's EAD programs use the resources of the Canvas platform, building a modern and intuitive digital study and learning environment.
What you will learn
The course subjects are supported by web conferencing classes conducted by teachers with extensive professional and academic experience in the respective topic, texts, current bibliographic indications and recorded classes. Dynamics, cases and critical analyzes are an integral part of the activities throughout the course, favoring participatory learning.
The course has a workload of 360 hours, composed of the following subjects:
Pillars of the course
Leveling
Innovation
Digital marketing
Management and Application
Modules
Leveling
Fundamentals of Marketing
Information Technology and Digital Platforms
Innovation
Design Thinking
User experience - UX
Innovative Business Models and Strategy
Entrepreneurship and Start-up Mindset Culture
Artificial Intelligence and New Exponential Technologies
Digital marketing
Digital Analytics and CRM
Leadership and Digital Culture
Digital Products and Growth Marketing
Analytics and Data Science
Management and Application
Strategic Planning and Marketing
Agile Project Management
Finance Applied to Projects
Companies in the Age of Digital Reinvention
Course Conclusion Paper (TCC)
When happens?
All subjects have web conferencing classes with the teacher-tutor so that the student can interact directly and answer questions. These classes will be conducted live, at 7:30 pm, remaining recorded in the virtual learning environment so that the student can watch it more than once or, if unable to watch it live, can watch the recording.
Some relevant basic information:
The course has 360 hours in 1 semester.
Each discipline requires, in addition to the web conference, about 15 hours to study the content and prepare activities.
At the end of the course period the student can schedule the final exam of the course. The time for each test will be one hour and thirty minutes.
Final exams are carried out by monitored remote access.
How are the ratings on Live EAD ESPM?
Assessments and final grade in each discipline
The final grade of each discipline is obtained by carrying out the activities proposed by their respective teacher. These activities will be delivered online, through the virtual learning environment, Canvas.
To obtain approval in each discipline, the student must, at the end of the period, obtain a minimum final grade of 7.0 (seven) and not exceed the established limit of 25% (twenty-five percent) of absences per discipline. In ESPM's Live EAD, non-publication of the discipline's activities is considered missing.
Course Conclusion Paper (TCC) OR Applied Conclusion Project (PCA)
At the end of the course, the student must complete a Course Conclusion Work (TCC) or an Applied Conclusion Project (PCA), depending on the pedagogical model established by each course. This work will be submitted to an examining board composed by the coordinator and some teachers of the course in question.
For this, it is necessary for the student to attend one of the ESPM units, in São Paulo, Rio de Janeiro or Porto Alegre.
Last updated Aug 2020
About the School

Com mais de 65 anos de história, a ESPM é referência brasileira em comunicação, marketing e gestão no ensino superior, com DNA de inovação e tecnologia presente em todos os processos de aprendizagem, ... Read More
Com mais de 65 anos de história, a ESPM é referência brasileira em comunicação, marketing e gestão no ensino superior, com DNA de inovação e tecnologia presente em todos os processos de aprendizagem, formando profissionais preparados para o futuro.
Read less
São Paulo ,
São Paulo ,
São Paulo ,
Rio de Janeiro ,
Rio de Janeiro ,
Porto Alegre ,
Florianópolis
+ 6 More
Less