Graduate Certificate in Strategic Management - Accounting Specialization (Online)
Home ›
Strategy ›
Graduate Certificate in Strategic Management - Accounting Specialization (Online)
Program Description
Program Details
Program Code: 2344
School: The Business School
Credential: Ontario College Graduate Certificate
Program Type: Graduate Certificate program
Program Length: 1 year/ 2 semesters
Start Date: Fall, Winter, Summer
Location: Online
Program Overview
The Centennial College Strategic Management – Accounting Specialization program will allow you to gain a perspective on the organizational techniques required for effectively executing strategic decisions and the critical role that managerial leadership plays in the viability and growth of a business.
Through the two semesters of Strategic Management - Accounting Specialization courses, you'll also continue to learn and deepen your understanding in the areas of financial accounting, management accounting, taxation, and auditing.
By taking The Business School program, you'll get to:
Enjoy comprehensive coverage of all the key areas of management;
Extensively use case studies and simulations to enhance your knowledge;
Be exposed to a strong focus on leading-edge managerial practices, such as leadership, of the best companies in the world;
Receive training in the latest technology applications in the area of management information systems, including ERP systems.
Program Highlights
You develop your skills with a Strategic Management – Accounting Specialization curriculum that includes comprehensive coverage of all the key areas of management and focuses on cutting-edge managerial and leadership practices of the best companies in the world.
The Business School program sees you connect with and learn from a team of professors with strong academic backgrounds, deep subject matter expertise, and extensive business and management experience.
Program Outline
Semester 1
Semester 2

ACCT-701 Accounting for Managerial Decision Making
ACCT-725 Accounting Theory and Policy
ACCT-726 Introduction to Canadian Income Tax
ACCT-742 Advanced Auditing
ACCT-757 Advanced Accounting Information Systems
MGMT-703 Ethics and Stakeholder Management

ACCT-702 Financial Management
ACCT-722 Advanced Managerial Accounting
ACCT-746 Advanced Taxation
ACCT-755 Advanced Financial Accounting
MGMT-702 Crafting and Executing Strategy

Semester Note:
Graduation requirements: Program GPA of 2.0 (C grade) or higher
Program Vocational Learning Outcomes
Program Vocational Learning Outcomes describe what graduates of the program have demonstrated they can do with the knowledge and skills they have achieved during their studies. The outcomes are closely tied to the needs of the workplace. Through assessment (e.g., assignments and tests), students verify their ability to reliably perform these outcomes before graduating.
Develop mastery of the body of knowledge required to be successful in pursuing a range of certifications in accounting (i.e. CGA level 4)
Demonstrate the ability to share ideas, perform research, and to conduct business transactions using the internet professionally and effectively.
Integrate ethical standards and professional conduct with decision-making and professional practice.
Plan and participate in e-commerce applications and solutions.
Process and analyze the full range of business transactions, and generate appropriate management information by combining financial and management accounting, auditing, and tax skills with current software platforms.
Articulate the business model of the firm to subordinates, team members, and other stakeholders in the area of operations.
Contribute to the formulation of the firm's emergent business strategies relative to the implementation experiences in the area of operations, competitors' actions, and of nascent market opportunities.
Utilize the firm's management information system in the execution of daily tasks and to participate effectively in business process mapping initiatives for the purposes of improving and reconfiguring the system.
Support the functions of business management through the competent performance of a variety of related tasks.
Synthesize insights gained across all business disciplines in order to re-examine mental models and conventional ways of managing people and processes, through the utilization of sound judgment under conditions of risk and uncertainty.
Conduct independent research in the field of strategic management and related disciplinary areas.
Show precisely how the business model is being implemented to support the goals and objectives of the firm.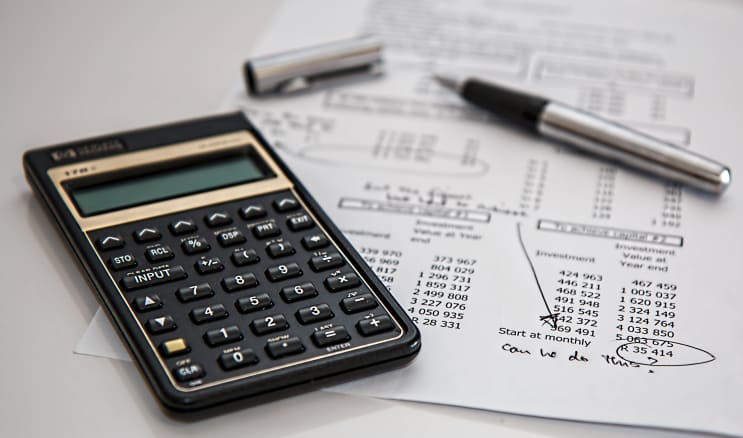 Career Options, Academic Pathways, and Partners
Articulation Agreements
Start in our Post-graduate Certificate program, end with a degree! Successful graduates of this Strategic Management - Accounting Specialization program have the opportunity to apply their credits towards further study at the graduate degree level. Listed below are the degrees from partnering institutions that are available for this program. Please note that each partnership has a specific minimum grade requirement in order to qualify to transfer credits.
Please visit our website at www.centennialcollege.ca/admissions/applying/education-pathways/outbound-pathways for more information on articulation agreements.
Career Outlook
Accounting supervisor
Accounting manager
Assistant controller
Controller
Business analyst
Areas of Employment
Financial institutions
Government offices
Public accounting firms
Manufacturing industries
Service industries
Small business
Self-employment
Admission Requirements
Academic Requirements
College advanced (three years) diploma or university degree in an accounting discipline
We will consider applicants who have a two-year college diploma or partial (minimum 75%) university degree completion and who have a minimum of two years work experience relevant to the program (transcript and resume review required)
Additional Requirements
English language proficiency
Last updated Jul 2020
About the School

Centennial College is Ontario's first public college with five campuses in Toronto, Canada. Centennial offers high-quality Canadian Education that is hands-on and employment-focused. Programs at Cente ... Read More
Centennial College is Ontario's first public college with five campuses in Toronto, Canada. Centennial offers high-quality Canadian Education that is hands-on and employment-focused. Programs at Centennial promote experiential learning with laboratory instruction, co-op education, and industry placements
Read less