Graduate Certificate in Marketing Management (Online)
Home ›
Graduate Certificate in Marketing Management (Online)
Program Description
Program Details
Program Code: 2335
School: The Business School
Credential: Ontario College Graduate Certificate
Program Type: Graduate Certificate program
Program Length: 1 year/ 2 semesters
Start Date: Fall, Winter
Location: Online
Program Overview
In just two semesters, Centennial College's Marketing Management program will prepare you to become a marketing professional who carries out a broad range of marketing functions within the business, government, and not-for-profit organizations.
This Business graduate certificate program will cover marketing management along with related subjects in brand management, marketing project management, digital marketing, marketing services, integrated marketing communications, marketing research, and international marketing strategy. As a result, you'll develop a solid understanding of domestic and international marketing issues.
Once you graduate, you'll be able to employ analytical, decision-making, organizational, and communications skills to support the marketing activities of a wide variety of organizations. You may also continue your studies in a specialized area such as research and analytics or corporate account management.
In today's competitive marketplace, it's essential that every business develops, implements, and monitors a strong marketing plan. Environmental factors such as evolving technology, societal and sustainable needs, demographic trends, regulatory changes, and intense competition continue to challenge the marketing function to provide more return to an organization's various stakeholders. Understanding what customers want and providing products and services to them is the essence of marketing. This challenging graduate certificate program will give you the opportunity to develop knowledge and skills applicable to today's workforce.
Program Highlights
You learn to develop and apply marketing strategy from a domestic and international perspective leveraging market research.
The Marketing Management program prepares you to manage the execution of key marketing projects and take on digital marketing planning and execution.
In ways that are interactive and engaging, you have the opportunity to evaluate the differences between marketing products and marketing services and evaluate integrated marketing communications.
Program instructors are industry professionals with years of experience, who are approachable and ready to help.
Upon program completion, you will be prepared to join the domestic and global workforce in several aspects of marketing strategy and execution.
Program Outline
Semester 1
Semester 2

BUSN-702 Coop/Employment Preparedness
BUSN-733 Business Culture and Craft
MGMT-703 Ethics and Stakeholder Management
MKTG-716 Marketing
MKTG-717 Marketing Brand Management
MKTG-719 Marketing Project Management

MGMT-704 Management and Leadership
MKTG-728 Integrated Marketing Communications
MKTG-731 Customer Experience Design
MKTG-732 International Marketing
MKTG-743 Fundamentals of Marketing Research
MKTG-747 Digital Marketing Strategies

Semester Note:
Graduation requirements: Program GPA of 2.0 (C grade) or higher
Program Vocational Learning Outcomes
Program Vocational Learning Outcomes describe what graduates of the program have demonstrated they can do with the knowledge and skills they have achieved during their studies. The outcomes are closely tied to the needs of the workplace. Through assessment (e.g., assignments and tests), students verify their ability to reliably perform these outcomes before graduating.
Develop a promotion mix for marketing a product or service based on an identified target market.
Develop pricing strategies that take into account perceived value, competitive pressures, and corporate objectives.
Develop strategies for the efficient distribution of products and services.
Determine strategies for developing new products and services that are consistent with evolving market needs.
Evaluate the results of marketing activities using criteria related to budgeted sales, costs, and profits.
Formulate a marketing plan including marketing objectives, marketing mix, strategies, budgetary considerations, and evaluation criteria.
Communicate marketing information persuasively and accurately in oral, written, and graphic formats.
Prepare and deliver a sales presentation.
Evaluate the viability of marketing a product or service in an international market or markets.
Conduct primary research on market conditions in order to determine existing and potential levels of activity for particular products and services.
Apply human resource and leadership knowledge and skills to enhance performance with individuals and teams to contribute to the successful marketing function of an enterprise.
Employ marketing management techniques in the planning, directing, and controlling of an enterprise.
Develop personal professional development strategies and plans to enhance leadership, management skills, and marketing expertise.
Develop strategies to establish working relationships with clients, customers, and consumers which
Apply the principles of business ethics and corporate social responsibility.
Prepare the marketing component of a business plan.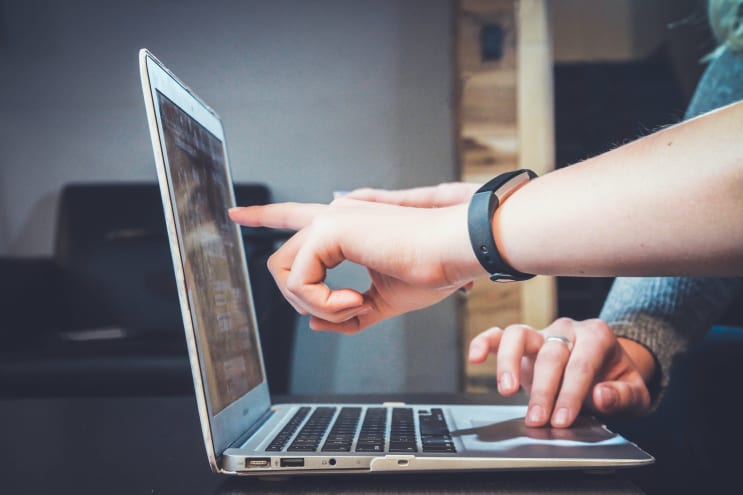 Career Options, Academic Pathways, and Partners
Career Outlook
Marketing manager
Advertising executive
Marketing communications coordinator
Client marketing specialist
Customer marketing specialist
Marketing associate
Areas of Employment
Retailers
Small businesses
Marketing agencies
Consumer packaged goods
Franchises
Hospitality, food, and beverage
Transportation
Institutions
Government
Education
Financial services
Admission Requirements
Academic Requirements
University degree or a three-year college diploma in any discipline from a recognized institution
We will consider applicants who have a two-year college diploma or a partial university degree (75% complete), and who have a minimum of two years work experience relevant to the program (transcript and resume review required)
Additional Requirements
English language proficiency
Last updated Jul 2020
About the School

Centennial College is Ontario's first public college with five campuses in Toronto, Canada. Centennial offers high-quality Canadian Education that is hands-on and employment-focused. Programs at Cente ... Read More
Centennial College is Ontario's first public college with five campuses in Toronto, Canada. Centennial offers high-quality Canadian Education that is hands-on and employment-focused. Programs at Centennial promote experiential learning with laboratory instruction, co-op education, and industry placements
Read less