Graduate Certificate in International Business Management (Online)
Home ›
Graduate Certificate in International Business Management (Online)
Program Description
Program Details
Program Code: 2359
School: The Business School
Credential: Ontario College Graduate Certificate
Program Type: Graduate Certificate program
Program Length: 1 year/ 3 semesters
Start Date: Fall, Winter, Summer
Location: Online
Program Overview
Centennial College's International Business Management program will ensure you obtain the key industry knowledge to successfully conduct business on a global scale in any international corporate environment.
This college program will offer a unique global perspective on business, as the field will require you to have knowledge of specialized international business management topics such as:
International business law
International finance and banking
International marketing
International entrepreneurship and innovation
Global business research and analysis
International business planning
Corporate social responsibility and international development
Business networking
As you become familiar with these topics in the International Business Management graduate certificate program, you'll also take core business courses such as project management and business communications.
Program Highlights
International Business Management program faculty members have extensive experience in the global business market.
Extensive use of case studies, simulations, and project-based learning, with a focus on developing project management, report writing, and communication skills will be highlighted.
Students will have the opportunity to channel their focus and gain a solid foundation in international business practice in a short period of time.
Upon completion of the International Business Management program, you may be eligible for the Canadian International Freight Forwarding Association (CIFFA) certificate, in accordance with the process prescribed by CIFFA.
Program Outline
Semester 1
Semester 2
Semester 3

BUSN-702 Coop/Employment Preparedness
BUSN-732 Business Communications 1
INTL-702 International Banking and Finance
INTL-704 Global Logistics
INTL-705 International Business Law
INTL-711 Innovation, Entrepreneurship, and Economic Development
INTL-725 Research Methods for Trade and Development

Semester Note:
Students must successfully complete 80% courses in first and second semesters with a minimum GPA of 2.5 to be eligible for BUSN-750.



BUSN-733 Business Culture and Craft
INTL-703 Geopolitics of Trade and Development
INTL-706 Global Business Strategy
INTL-710 Corporate Social Responsibility and International Development
INTL-728 Developing an International Business Plan
INTL-729 Principles of Freight Forwarding
MKTG-732 International Marketing

Semester Note:
Students must successfully complete 80% courses in first and second semesters with a minimum GPA of 2.5 to be eligible for BUSN-750.



BUSN-750 Business - Experiential Learning*

Semester Note:
*Semester 3 is optional (for student opting to graduate without Internship, please transfer to the 2899 program)











Program Vocational Learning Outcomes
Program Vocational Learning Outcomes describe what graduates of the program have demonstrated they can do with the knowledge and skills they have achieved during their studies. The outcomes are closely tied to the needs of the workplace. Through assessment (e.g., assignments and tests), students verify their ability to reliably perform these outcomes before graduating.
Conduct an environmental scan to evaluate the impact of world issues on an organization's international business opportunities.

Identify and analyze the components of an environmental scan.

Conduct, evaluate, and present market research to support an organization's international business decision-making.
Manage the preparation of documents and the application of procedures to support the movement of products and services in the organization's global supply chain.
Evaluate the impact of statutory and regulatory compliance on an organization's integrative trade initiatives.
Develop and implement strategies to negotiate effectively within various cultural environments and to address the impact of cultural differences on an organization's integrative trade initiatives.
Develop and present an international marketing plan, and evaluate sales strategies that support an organization's integrative trade initiatives.
identify and interpret relevant international financial documents, and evaluate financial strategies that support an organization's integrative trade initiatives.
Analyze the impact of an organization's integrative trade initiatives on its human resources management strategies, policies, and practices.
Develop and present an international business plan.

Analyze the corporate profile of the organization.

Manage the implementation and evaluation of team projects by applying project management principles.
Recommend strategies to support principles of corporate sustainability, corporate social responsibility, and ethics associated with an organization's integrative trade initiatives and evaluate their effectiveness.
Select and apply current technologies to support an organization's integrative trade initiatives.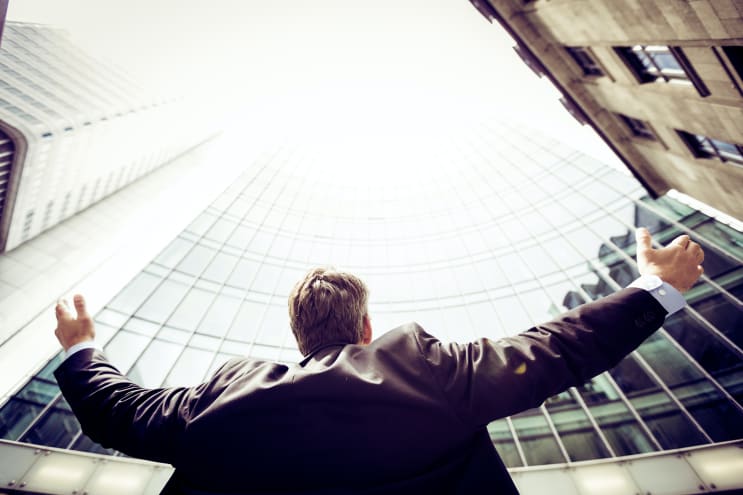 Career Options, Academic Pathways, and Partners
Global Citizenship and Equity
Centennial College's signature Global Citizenship and Equity office offers many opportunities to work with various advocacy groups on development projects. For more information on Global Citizenship and Equity, the GC&E Portfolio, and the available supports, please visit www.centennialcollege.ca/citizenshipandequity.
Articulation Agreements
Start with a certificate, end with a degree! Successful graduates of this International Business Management program have the opportunity to apply their credits towards further study at the degree level. Listed below are the degrees from partnering institutions that are available for this program.
Please note that each partnership has a specific minimum grade requirement in order to qualify to transfer credits, which are assessed by the partner institution.
Please visit our website at www.centennialcollege.ca/admissions/applying/education-pathways/outbound-pathways for more information on articulation agreements.
Career Outlook
Entrepreneur in import/export
Product broker
International marketing manager
Foreign investment analyst
Logistics/transportation manager
Corporate social responsibility manager
Commercial banking officer
Customs broker
Trade representative
Business consultant
Areas of Employment
International business development
International development
Importing
International services such as consulting and education
Exporting
Small to medium-sized international entrepreneurship and innovation
Trade and investment
Global management
Customs brokerages
Global logistics/transportation
Business consulting
Non-profit and government sectors
Admission Requirements
Academic Requirements
University degree or a three-year college diploma in any discipline from a recognized institution
We will consider applicants who have a two-year college diploma or partial (minimum 75%) university degree completion and who have a minimum of two years work experience relevant to the program (transcript and resume review required)
Note: This program is not open to graduates of Centennial's three-year International Business diploma program.
Additional Requirements
English language proficiency
Last updated Jul 2020
About the School

Centennial College is Ontario's first public college with five campuses in Toronto, Canada. Centennial offers high-quality Canadian Education that is hands-on and employment-focused. Programs at Cente ... Read More
Centennial College is Ontario's first public college with five campuses in Toronto, Canada. Centennial offers high-quality Canadian Education that is hands-on and employment-focused. Programs at Centennial promote experiential learning with laboratory instruction, co-op education, and industry placements
Read less