Graduate Certificate in Interactive Media Management (Online)
Home ›
Media ›
Graduate Certificate in Interactive Media Management (Online)
Program Description
Program Details
Program Code: 6010
School: School of Communications, Media, Arts, and Design
Credential: Ontario College Graduate Certificate
Program Type: Graduate Certificate program
Program Length: 1 year/ 3 semesters
Start Date: Fall, Winter, Summer
Location: Online
Program Overview
The heart of Centennial College's Interactive Media Management program is user experience (UX). Through this offering, your ability to design and create meaningful interactive digital experiences will position you to succeed as an interactive media professional.
You'll find this graduate certificate program, facilitated through the School of Communications, Media, Arts and Design, ideal if you've completed a post-secondary program and wish to apply your skills to a career in interactive media management. If you're passionate about making interactive experiences that "just work", this program is for you.
Your courses will teach you how to plan all elements of an effective interactive digital experience, starting with assessing what your audience needs to accommodate their needs through the interface, its design and the words it contains. You'll also have the opportunity to work on your own project, from concept to prototype.
The interactive digital media industry is changing as mobile and immersion computing becomes more important and prevalent. As such, this collaborative and project-driven college media program will emphasize:
Digital strategy
UX design
Content strategy and planning
Interactive storytelling
Analytics
Digital project management (grant charts, budgets, project planning, agile methodology)
Researching and surveying the interactive media landscape
You'll learn about the industry and available career options in the early stages of the Interactive Media Management program and complete your learning with a nine-week industry field placement.
Program Highlights
RGD, which represents more than 3,000 graphic designers, managers, educators, and students across Ontario, formally recognizes the Graphic Design program.
A combination of multidisciplinary design skills and practical experience will set you apart from the competition.
You'll be more flexible in your design solutions and more desirable in the marketplace.
The Graphic Design program will develop your abilities to:
Think creatively and design effectively for print, motion, and interactive media.
Professionally execute your ideas in any medium.
Effectively communicate with employers and clients.
Start your career in any facet of the design industry.
Market yourself as a freelancer or start your own business.
Effect social change through your design problem-solving skills.
Understand all aspects of industry-standard workflow, from initial creative, through to print production or interactive prototyping.
Program Outline
Semester 1
Semester 2
Semester 3

IMM-711 User Experience Design
IMM-712 Content Planning
IMM-713 Project Management 1
IMM-714 Interactive Strategy
IMM-715 Development Tools 1
IMM-716 Video for Interactive Media
IMM-717 Emerging Trends
IMM-718 Interactive Media Industry
IMM-719 Introduction to Graphics Applications
IMMT-799 Storyworks

IMM-721 Senior Project
IMM-722 Collaborative Project
IMM-723 Project Management 2
IMM-724 Interactive Narrative
IMM-725 Development Tools 2
IMM-726 Analytics
IMM-727 Business Strategy
IMM-728 Studio Mentorship

Semester Note:
Pre-Requisites for IMM-721 and IMM-722: IMM-711, IMM-712, IMM-714
Pre-Requisites for IMM-723: IMM-711, IMM-712, IMM-714




IMM-731 Entrepreneurship
IMM-732 Pitches and Presentations
IMM-733 Career Networking
IMM-750 Field Placement

Semester Note:
Pre-Requisite for IMM-750: IMM721, IMM722
Field Placement Hours: 315






Program Vocational Learning Outcomes
Program Vocational Learning Outcomes describe what graduates of the program have demonstrated they can do with the knowledge and skills they have achieved during their studies. The outcomes are closely tied to the needs of the workplace. Through assessment (e.g., assignments and tests), students verify their ability to reliably perform these outcomes before graduating.
Facilitate the effective completion of both individual and collaborative interactive media projects.
Use and evaluate best practices and tools to design and develop dynamic, rich-media content.
Conduct and evaluate a thorough assessment of the requirements of a complex interactive media project.
Coordinate the development, budgeting, planning, and professional presentation of a complex interactive media project.
Design and coordinate a complex media project (interface, navigation, graphics, text treatment) using best practice design and development principles, and applying conceptual and theoretical frameworks.
Manage the building of effective and dynamic complex Web sites and/or mobile applications.
Propose solutions to ethical and professional issues arising in an online environment.
Apply research and conceptual skills to propose optimal solutions for mobile/multimedia/Web development problems and facilitate these skills within the project team.
Provide creative leadership that results in the effective design, development, and implementation of complex interactive media projects.
Evaluate the financial, technical, and artistic success of a complex interactive media project and present recommendations for improvement.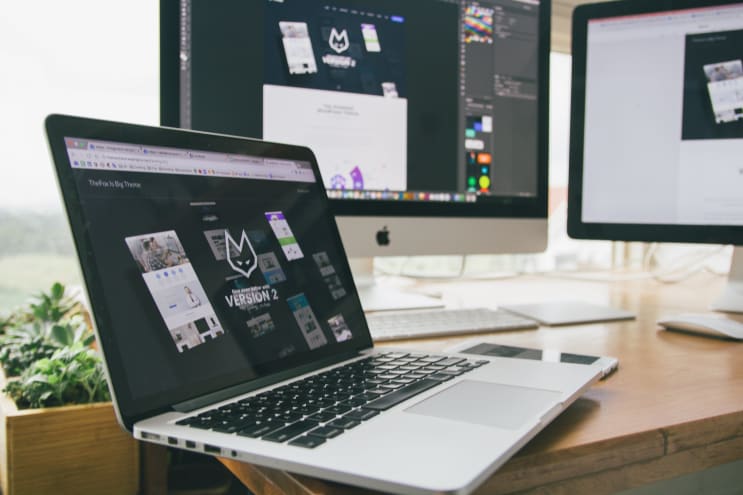 Career Options, Academic Pathways, and Partners
Future Alumni
Where do program graduates go? With a combination of creative and practical skills, alumni are well-positioned as the interactive media professionals of the future. Alumni work in all aspects of the interactive media industry both in Canada and internationally.
Some of the Interactive Media Management program's alumni include:
Angelique Abranches, Interface Architect, Shaw Media
Christine Hanson, User Experience Architect, Critical Mass
Guilherme Chee, Interactive Designer at Electrolux (Brazil)
Jaimie Lerner, Digital Content Producer, Indie88
Danielle Williams, Web Content Coordinator, The Shopping Channel
Matthew Flanagan, Digital Content Coordinator, Movie Services at Bell Media
Miguel Martinez, Pipeline Technical Director, Atomic Cartoons
Laura James, Digital Content Producer & Strategist; CEO at Mulberry Media Interactive
Rebecca Milner, Community Manager, OneMethod
Andrew Rajaram, UX Architect, OneMethod
Articulation Agreements
Successful graduates of this Interactive Media Management program have the opportunity to apply their credits towards further study at the degree level. Listed below are the degrees from partnering institutions that are available for this program.
Please note that each partnership has a specific minimum grade requirement in order to qualify to transfer credits, which are assessed by the partner institution.
Please visit our website at www.centennialcollege.ca/admissions/applying/education-pathways/outbound-pathways for more information on articulation agreements.
Career Outlook
Interactive producer
Digital strategist
Content strategist
Social media manager
Information architect
Web development
User experience (UX) designer
Digital content producer
Technical director
Games producer
Areas of Employment
Interactive and game studios
Advertising agencies
Marketing companies
PR agencies
TV broadcasters
Radio stations
Content production companies (video, animation)
Government, financial and retail sectors
High-tech industries
Freelance Production/Strategy
Admission Requirements
Academic Requirements
College diploma or university degree in any discipline
We will consider applicants who have successfully completed partial post-secondary education and have relevant work experience
Additional Requirements
English language proficiency
Submit a letter of interest to the program coordinator
Attend a program admission session where applicants will learn more about the program
Note: After applying, applicants will receive a letter with instructions on how to submit the letter of interest and how to book the program admission session.
Last updated Jul 2020
About the School

Centennial College is Ontario's first public college with five campuses in Toronto, Canada. Centennial offers high-quality Canadian Education that is hands-on and employment-focused. Programs at Cente ... Read More
Centennial College is Ontario's first public college with five campuses in Toronto, Canada. Centennial offers high-quality Canadian Education that is hands-on and employment-focused. Programs at Centennial promote experiential learning with laboratory instruction, co-op education, and industry placements
Read less