Graduate Certificate in Construction Project Management (Online)
Home ›
Graduate Certificate in Construction Project Management (Online)
Program Description
Program Details
Program Code: 3630
School: School of Engineering Technology and Applied Science
Credential: Ontario College Graduate Certificate
Program Type: Graduate Certificate program
Program Length: 1 year/ 3 semesters
Start Date: Fall, Winter, Summer
Location: Online
Program Overview
The Construction Project Management program at Centennial College will focus on the study of the management and technological aspects of residential, industrial, commercial, and institutional construction projects as well as engineering and infrastructure construction.
This college management program will integrate a modular design with a principal focus on construction management and an ancillary focus on general project management in a construction environment. As a result, Construction Project Management courses will provide the technical training needed for you to acquire a unique combination of construction and project management skills — in conjunction with the added dimension of protecting the environment and sustainability.
Program Highlights
There is a focus on protecting the global environment, energy conservation, and international sustainable construction strategies.
There is also an emphasis on domestic and international sustainability and green building that distinguishes this offering from other Construction Project Management programs.
The curriculum includes construction management information systems, scheduling, procurement, legal documents and contracts, cost estimation, analysis, and construction safety.
Comparisons of international building codes and construction practices are presented.
Students also participate in the yearly Bid Competition sponsored by The Construction Institute of Canada.
Program Outline
Semester 1
Semester 2
Semester 3

CSM-701 Introduction to Construction Management
CSM-702 Management of a Construction Project
CSM-704 Alternative Project Delivery Methods
CSM-705 Construction Methods, Codes, and Norms
CSM-706 Occupational Health, Safety and Security
PMGT-706 Business Principles



CSM-721 Quantity Surveying, Estimating and Bidding Procedures
CSM-722 Construction Contracts & Construction Law
CSM-723 Construction Scheduling
CSM-724 Construction Cost Planning & Control
CSM-725 Project Monitoring for Quality Control and Safety
CSM-726 Procurement Management

CSM-731 Development and Construction Economics
CSM-732 Innovation in the Construction Industry
CSM-733 Sustainable Practices
CSM-734 HR Management
CSM-735 Risk Management
PMGT-702 Project Leadership





Program Vocational Learning Outcomes
Program Vocational Learning Outcomes describe what graduates of the program have demonstrated they can do with the knowledge and skills they have achieved during their studies. The outcomes are closely tied to the needs of the workplace. Through assessment (e.g., assignments and tests), students verify their ability to reliably perform these outcomes before graduating.
Develop and use strategies to promote continuous professional learning in the construction industry.
Monitor and support workplace health and safety practices and procedures which are compliant with current legislation and regulations.
Assess construction project operations for compliance with contractual obligations, applicable laws, standards, bylaws, codes, and ethical practices in construction methodology.
Analyze and monitor construction processes to ensure that sustainability practices are implemented in accordance with contract documents, industry standards, and environmental legislative requirements.
Establish and manage relationships among diverse project stakeholders to achieve construction project goals.
Manage the production, storage, retrieval, and communication of project-related digital documents according to best practices, to meet construction project deadlines and goals.
Perform a feasibility study to inform decisions in the planning phase of a construction project.
Schedule, manage and evaluate the progression of construction projects by applying the principles, practices, and tools of construction project management to complete projects on time and within budget.
Prepare estimates and manage procurement processes to control costs in accordance with best practices in construction project management.
Develop and oversee quality assurance and control processes involved in the completion of construction projects to meet project specifications and industry quality standards.
Analyze and manage project risks to mitigate their impact throughout the construction project lifecycle.
Formulate human resource management strategies to optimize personnel requirements for construction project completion.
Build and lead multidisciplinary teams throughout the construction project lifecycle to accomplish construction project goals.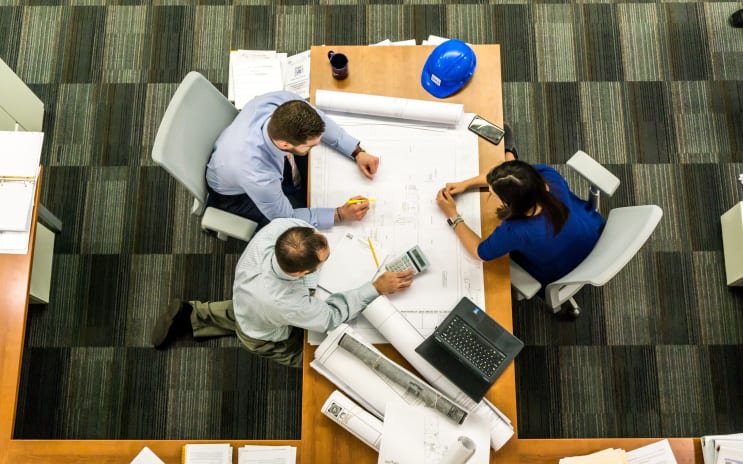 Career Options, Academic Pathways, and Partners
Articulation Agreements
Successful graduates of the Construction Project Management program have the opportunity to apply their credits towards further study at the degree level. Listed below are the degrees from partnering institutions that are available for this program.
Please note that each partnership has a specific minimum grade requirement in order to qualify to transfer credits, which are assessed by the partner institution.
Please visit our website at www.centennialcollege.ca/admissions/applying/education-pathways/outbound-pathways for more information on articulation agreements.
Career Outlook
Project manager
Coordinator
Estimator
Site manager
Inspector
Areas of Employment
The construction building industry is a key sector in Canada's economy. Currently, the Canadian government, at all levels, is establishing funding initiatives to encourage growth and restore confidence in the economy. These programs are intended to stimulate housing construction and build infrastructure. Recent housing-related funding announcements that will allow you to work in a range of areas include:
Investments in housing for Canadians
Renovation and retrofit of social housing
First Nations housing
Northern housing
Housing for low-income seniors and persons with disabilities
Helping municipalities build stronger communities
These projects indicate there are a wide variety of career opportunities in the construction sector.
Admission Requirements
Academic Requirements
College advanced diploma or a university degree in architectural, engineering or construction-related discipline
Additional Requirements
English language proficiency
Transcript and resume review is required
Last updated Jul 2020
About the School

Centennial College is Ontario's first public college with five campuses in Toronto, Canada. Centennial offers high-quality Canadian Education that is hands-on and employment-focused. Programs at Cente ... Read More
Centennial College is Ontario's first public college with five campuses in Toronto, Canada. Centennial offers high-quality Canadian Education that is hands-on and employment-focused. Programs at Centennial promote experiential learning with laboratory instruction, co-op education, and industry placements
Read less