Fintech Certification Course
Program Description
The FinTech Prodegree, in association with Rise Mumbai as the Knowledge Partner, is a first-of-its-kind 125-hour online program providing in-depth exposure to four key FinTech domains through a rigorous industry-aligned curriculum. The program also features capstone projects, case studies and periodic interaction with industry leaders and entrepreneurs in the FinTech space.
Industry-Endorsed: Cutting-edge program with case studies by FinTech pioneers, designed and delivered in collaboration with Rise Mumbai
Holistic Learning: Exposure to technologies such as Block Chain, Robotics, Machine Learning and Advanced Analytics
Experiential Learning: Learning methodology consisting of live virtual lectures, case studies, use cases, capstone projects and social learning
Program Delivery: Delivered by trainers and FinTech professionals from Imarticus Learning and Rise Mumbai in an entirely instructor-led online delivery mode
Fintech Training Curriculum
The Prodegree features a cutting-edge curriculum that aligns to globally-recognized standards and features the very latest in global trends and best practices.
Level 1: FinTech Primer [16 Hours]
Level 2A: Deep Dive - Block Chain [30 Hours]
Level 2B: Deep Dive - Analytics and Machine Learning [40 Hours]
Level 2C: Deep Dive - Robotic Process Automation [28 Hours]
Level 3: Design Thinking and Experiential Learning- 11 Hours
Level 5: Start-ups Present [Add on]
Learning Methodology
The FinTech Prodegree is delivered using an experiential learning methodology that blends theoretical concepts with hands-on practical learning to ensure a holistic understanding of the subject.
Live Lectures: Live lectures with experienced faculty to understand basic concepts.
Guest Lectures: Guest lectures by Rise Mumbai leadership and start-ups.
Case Studies: Case studies throughout the program, including by Rise Mumbai.
Industry Projects: In-depth projects for each FinTech technology.
Case Studies by Rise Mumbai
Rise Mumbai has shared real-world case studies from both BFSI clients and customers' perspective. This will empower you with the knowledge you need to develop strategic frameworks for creating business models, present an investment thesis, or propose ideas for FinTech innovation.
Indicative case studies include:
CASE STUDY 1
Tech: Block Chain
What: Payment and settlement of fiat currencies & derivative contracts
Who: German IB
CASE STUDY 2
Tech: RPA
What: Use of RPA for securities processing
Who: US-based BPO
CASE STUDY 3
Tech: Advanced Analytics
What: Use of Analytics to identify credit defaulters
Who: US Bank
CASE STUDY 4
Tech: AI and Machine Learning
What: Build a Chat Bot
Who: Leading Indian Bank
Case Studies are indicative and may change as per industry trends and relevance.
Career
Career opportunities in FinTech are exploding as the sector continues to expand and disrupt all segments of Financial Services.
FinTech Career
FinTech Disruption: FinTech covers technology-enabled business model innovation in the financial sector through disintermediation. This is currently disrupting and blurring industry boundaries to revolutionize how firms create and deliver products and services and provide new gateways for entrepreneurship and seed opportunities for inclusive growth.
Drivers of Growth: Demand for Fintech is growing due to a large digitally-savvy population seeking newer technologies with greater convenience and the need for greater profitability by Financial Institutions. On the supply side, we see an increased proliferation of connected devices, coupled with falling device and data costs, and a push by Government initiatives towards a digital economy.
Why FinTech?
Global FinTech software and services sector expected to grow to USD 45 billion by 2020.
In 2016, financial technology companies around the world raised a total of ~$36 billion in financing.
India among the top 3 countries in the world with the highest number of FinTech start-ups.
The Indian FinTech industry is estimated at $2 Billion by 2020.Over 1,500 funding deals in 2016 from over 1,700 unique investors.
Diverse Job Role
Aspirants can find ample opportunities across the spectrum in:
Established Banks and Financial Services Institutions who have embraced FinTech
FinTech startups
Become FinTech entrepreneurs
Student Testimonials
The Imarticus Careers Assistance Services (CAS) team provides a rigorous career and industry mentorship process that is customized to your needs.
"A well-equipped teaching facility and experienced teaching professionals with a strong grip on their subjects. An institute that aims nothing but to train professionals and freshers to work with the highest standards of professionalism." Dipti Singh, JP Morgan
"My journey with Imarticus has excelled me, bringing out my talent to its utmost, both in my personal and professional life. I would personally like to thank the management, the trainers and all the people whose efforts are involved with this institute." Maxwell Louis D'Mello, BNP Paribas
"The trainers here are very friendly and professional at the same time. This organization is a truly an outstanding one that is nurturing the raw candidates into specialized working professionals." Gaurang Mistry, Wipro
Certification
On completion of the FinTech Prodegree, aspirants will receive an industry endorsed Certificate of Achievement from Imarticus Learning which will be co-branded with Rise Mumbai.
Collaboration with Rise Mumbai
Case Studies: Rise Mumbai has shared real-world case studies which will provide unique insights into the world of FinTech and its applications across multiple domains.
Program Delivery: The program will be delivered by Imarticus along with Rise Mumbai leadership and startups to ensure a judicious blend of theoretical input and real-world application.
Intern with Rise Mumbai: Candidates can apply to the Rise Mumbai internship program or other available programs like Rise Accelerator to receive technical support and mentorship.
About Rise Mumbai
Rise Mumbai, created by Barclays, connects India to the global FinTech community. Rise is an open innovation platform for experimentation and scaling FinTech, which operates in seven of the world's top FinTech ecosystems (www.thinkrise.com). It is a global community of the world's top innovators working together with Barclays to create the future of financial services.
Industry Speak
TARANJIT JASWAL, Head of Global Corporates at Barclays Corporate Banking (India)
"Rise Mumbai is proud to be associated with Imarticus as the Knowledge Partner for this Prodegree. First, our subject matter experts – both academics and entrepreneurs –have given a steer on the overall curriculum of this program to ensure it is industry-aligned. Second, we will be sharing our global vantage point through case studies and use cases throughout the program."
Admissions
The FinTech Prodegree is ideal for:
Finance Professionals with 2+ Years of Experience in Financial Services.
IT Professionals with Experience Working at a Financial
Entrepreneurs & Innovators Who Want to Be Part of the FinTech Disruption.
Aspirants who want to expand their knowledge and enter the Financial services / FinTech space.
Last updated Oct 2018
About the School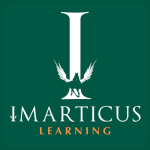 Imarticus Learning offers a comprehensive range of professional Financial Services and Analytics programs that are designed to cater to an aspiring group of professionals who want a tailored program o ... Read More
Imarticus Learning offers a comprehensive range of professional Financial Services and Analytics programs that are designed to cater to an aspiring group of professionals who want a tailored program on making them career ready. Our programs are driven by a constant need to be job relevant and stimulating, taking into consideration the dynamic nature of the Financial Services and Analytics market, and are taught by world-class professionals with specific domain expertise.
Read less