Extended Diploma in Global Business Management
Home ›
Diploma ›
Extended Diploma in Global Business Management
Read more about this program on the institution's website
Program Description
A unique master level diploma paving the way for learners to an Advanced entry towards their MBA/MA/MSc from reputed UK and European Universities. Regulated credits earned from the Extended Diploma is on the European Qualifications Framework (EQF) Level 7 providing successful learners international mobility, progression routes and credit transfer options. The learners also have the option to earn a Certified Manager Status from a chartered body in the UK.
The Extended Diploma in Global Business Management helps develop a comprehensive understanding of business management skills to become a well-rounded manager in a dynamic global business environment. The course provides an understanding of strategic business models, contemporary global issues along with the values of sustainable leadership.
This course prepares the learners for a dynamic and competitive business landscape and exemplifies Eaton Business School's approach to promote 'Theory to practice' which enables the learners to apply learning in various global business domains such as business sustainability, supply chain, business analytics, leadership, HR and marketing.
The Extended Diploma in Global Business Management allows ambitious professionals to accelerate career growth with progression pathways to a Master of Business Administration, Master of Arts or Master of Science program whereby making learners uniquely positioned to navigate the challenges in the global business context and to drive the success of their organisations.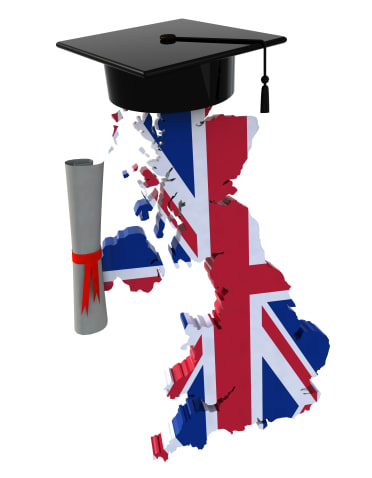 Modules
Strategic Management
Sustainability in Business
International Marketing Management
Strategic Leadership and HR Practice in Organizations
Supply Chaing and Logistics in the Global Context
Application of Business Analytics
Admission Details
Applicants must have attained the following qualifications:
Bachelor's Degree from a recognised University.
English Proficiency equivalent to IELTS 5.5 or equivalent.
Minimum 20 years of age.
Minimum 2 years of work experience preferred.
Applicants without a bachelors degree can apply based on their work experience.
Documents Required for Application:
Duly filled application form.
Academic documents (High School and Bachelor degree with transcripts).
Resume.
A copy of your passport.
A photograph.
Statement of purpose.
Experience/Employment letter.
Progression
Career Progression:
The qualifications emphasis on practical skills development alongside the development of requisite knowledge and understanding in the business sector. They are particularly suitable for more mature learners who wish to follow a study that is directly related to their work experience or to an aspect of employment that they wish to move into in due course. On successful completion of these qualifications, national recognition by employers enables learners to progress into or within employment and/or continue their study.
Academic Progression:
A possible progression path after this level 11 Extended Diploma, is to enter a UK or European university MBA/MA/MSc top-up Program. This program rewards the learners with 120 SCQF credits. Students of Eaton Business School successfully completing the Extended Diploma will be eligible to progress onto the final dissertation stage of an MBA/MA/MSc (Top-up) program and complete the required remaining credits towards the accomplishment of their Masters from select universities in UK or Europe, based on their advanced entry eligibility criteria.
About Awarding Body
The Extended Diploma in Global Business Management is awarded by CIQ, UK. Cambridge International Qualifications (CIQ), UK is a professional awarding body based in the United Kingdom. CIQ is founded on the vision of helping individual learners and employers in attaining quality accredited awards. With centres across the Middle East, Europe and the African region, CIQ is a proud certification partner for more than 100 organizations and has a progression pathway with some of the leading universities across the world. CIQ also designs customized program on leading industry topics and facilitates their certification programs through its channel partners across the world.
The Extended Diploma is accredited by the Scottish Qualification Authority (SQA) – the executive public body of the Scottish Government responsible for accrediting educational awards. The program is a Level 11 program under the Scottish Credit and Qualifications Framework (SCQF) and has 120 credits. This is equivalent to the European Qualifications Framework (EQF) Level 7.
Last updated Nov 2020
About the School
For a working executive, the aspiration to pursue an MBA/MA/MSc is entirely different from that of a fresh university graduate. The motivation for an executive is to learn what is relevant today for t ... Read More
For a working executive, the aspiration to pursue an MBA/MA/MSc is entirely different from that of a fresh university graduate. The motivation for an executive is to learn what is relevant today for their business and how effectively they can connect the dots between the management theory and practical application. The flexibility of the program, the learning platform, the expert faculties with industry experience, the professional fellow-learners across the world who share real-time experiences, and the leadership workshops to network – all combine to enhance the learning model, making it invaluable. At EBS, we do not teach. We help you learn. EBSolutely!
Read less