Expert in Digital Talent Management
Read more about this program on the institution's website
Program Description
With the EDIX career of Expert in Digital Talent Management you will learn to combine psychology, data and technology to master the techniques that allow to enhance the talent of people in the digital economy. Become the HR professional that companies are looking for with an eminently practical program from day one. 100% online practical training.
Duration

10 months

Starts instantly

Participate in a

Real project

in company

Since

€ 125 / month

Pay them however you want
Open enrollment
Learn Digital Talent Management with EDIX
The main asset of all companies are people. It doesn't matter if they make cars, sell clothes, design video games or build apps. To be successful, they need motivated workers, the kind who walk into the office with a smile, even on Monday! A 'hello everyone', a coffee and the mess, to be productive. The Expert in Digital Talent Management is the sculptor who shapes these professionals. He does it with psychology, but also with technological tools and data analysis.
He is a Digital Worker who works for others to perform better. Think of this specialist as a traveler from the future who lands in the traditional Human Resources department. With his digital skills, he is about to revolutionize daily work: what if chatbots to communicate with the workforce, what if big data to make salary decisions, what if upskilling and reskilling to put each worker in the position in which they will perform more, etc. The workers will be happier, and oh, surprise! the company will have better results.
With EDIX learn to look for talent, to detect the hidden one, and to enhance what already exists to improve the professional life of people and companies.
Become a human talent manager
Forget about dedicating most of your day to managing contracts, preparing payroll or answering questions about the agreement. As an Expert in Digital Talent Management you will be able to automate all these tasks to focus on what really matters: people. Are they at ease? Is there a good working climate? What can you do to improve company culture? And to adapt daily work to the new normal? And to be more productive? No panic, all these questions have an answer. And you will be the guide who will know where and how to find them. An innovative and empathetic manager that makes more sense today than ever.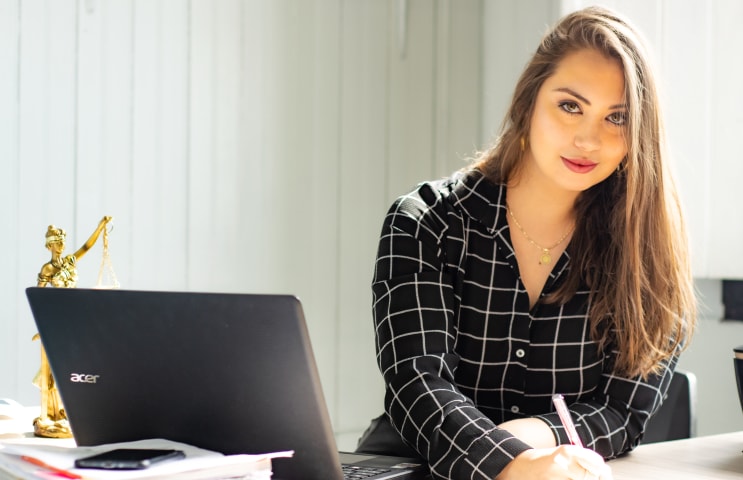 How the career of Expert in Digital Talent Management works
Expert teachers: they work in companies that are benchmarks.
Practical method: we want you to learn both how to do and how to think.
Tailor-made: you decide how, when and where, our training is 100% online.
No waiting: you can start from the moment you enroll.
Challenge Method: participate as a team in the real project of a company, monitored by an EDIX instructor and a company tutor.
With outputs: we train you in the profiles that the market demands the most.
What do you learn by studying the career of Expert in Digital Talent Management at EDIX ?
The Digital Talent Manager is the Digital Worker that helps companies to launch their digital transformation without trauma and with a lot of good vibes.
Because what seems like a confusing world typical of a science fiction movie, is actually the opportunity to reach more people, to optimize resources and to get workers to get up on Mondays with a smile (Mondays? ? Okay, Tuesdays).
For this reason, the Expert in Digital Talent Management is a profile that is increasingly in demand by all types of organizations. What can't you find in Infojobs? Don't worry, it doesn't always have that name.
The key is to find a professional who knows agile methodologies, task automation, group dynamics, management ... Now do you have more luck?
With the EDIX qualification you will not only be able to work in Human Resources departments of all types of companies, but also as an HR Business Partner or in any other position for managing people and teams.
You will attend to the questions of the workers, you will design actions so that the company achieves its objectives, and you will contribute to creating a healthy workspace where everyone finds their place.
Curriculum EDIX Career of Expert in Digital Talent Management
Subject to modifications
Competences of a Digital Worker
You choose when to study these subjects. You can do it immediately after completing your registration, or at any time up to two months after completing the rest. It is 100% flexible!
Thought and Digital Environment. What is digitization?
Agile methodologies. To be more agile and productive.
Project Management. How to manage the planning of a project.
Economy and Digital Ecosystem. The new way of doing business.
Personal development. For your life and your professional career.
Specific subjects of Digital Talent Management
The knowledge and skills you need to work in your new job
Self-knowledge and Psychometrics. The way to be a better professional.
Conversational Technology. Automation, chatbots.
People Data. The power of data in decisions.
Management 3.0. Adapt to change, motivation.
Human Behavior I. What motivates us, how we decide.
Social Networks and Employer Branding. Fingerprint, personal brand.
Trends in Talent Management. New solutions to old problems.
Human Behavior II: Irrationality. Decision making, cognitive biases, social and contextual psychology.
Safe Space. Legal aspects of the labor market.
Influence Psychology. Convince and influence others.
Analytical thinking. Basic statistical techniques to describe and analyze data and share knowledge.
Employee experience. Modeling experiences in a company with Design Thinking methodologies .
New paradigms of Digital Talent Management. Great trendsetters and routines to keep up to date.
Digital Mindset. New ways to help and accompany employees.
Organizations of the future. How organizations evolve in a changing environment.
Introduction to Programming for Data Science. Use the Python language to analyze data.
Academic plan subject to modifications.
EDIX is for everyone
It does not matter your age, training or background
For you, who begin to prepare your future and seek to train, while you acquire work experience. For you, who after years of training, want to progress towards a better job with more projection. For you, who want to update your skills to stay and anticipate the changes in the digital economy. For you, you need to adapt your training to return to a job market in which your experience is valued.
Last updated Jan 2021