Expert Program in Set Design in Photography
Home ›
Expert Program in Set Design in Photography
Read more about this program on the institution's website
Program Description
Brief description of the course
We visit spaces daily that convey sensations to us. The composition, materials, colors and historical references of each space speak for themselves and convey the atmosphere of each place. Any space could be part of the brief of a real commission. In this program we will create spaces of all sizes adapted to the field of photography. Create a scene, fill it with content. Recreate an environment and convey a message. Ultimately we will learn to build sets that tell us a story, be it commercial, personal or nonsense.
The Expert Program in Set Design in Photography focuses on perfecting the methodology and increasing the knowledge necessary to carry out an art direction and set design proposal in the field of photography. This Program will deal with each of the essential phases of the process of creating a set, from the conceptualization of the idea to setting up the stage.
goals
Analysis. Analyze briefs from real clients
Methodology. Develop proposals for set design and art direction.
Resources and production. Knowledge of tools and resources for the production of a scenario.
Building. Build the set and environment of three projects during the course.
Who is it for?
For those photographers who want to increase their possibilities to also offer artistic proposals or who want to have notions to direct an artistic team.
For those active Art Directors who want to deepen in more technical knowledge about set design.
Design graduates who want to enrich their knowledge of set design and art direction.
Requirements
Prior knowledge or experience in photography or art direction
Temary
Module 1. Principles of Art Direction in Set Design
In this first module we are going to delve into the world of scenography, we will explore its beginnings and we will work in depth on the meaning and importance it has in photography and in the audiovisual sector. We will learn to analyze images from a technical perspective by questioning how and why things are done. To work in art direction and set design, it is important to have basic notions and more or less close references that serve as inspiration and guide to carry out our projects.
Module 2. Set Design Proposal
In this module we are going to develop a real step-by-step proposal that will serve as an outline for the different types of projects that we will carry out in this course and later in a professional way. We will talk in detail about the different phases of the projects, the role that we will have to play in each one and the team, suppliers and resources that we will have to surround ourselves with.
Module 3. Practical Projects
In the third module we are going to carry out two practical projects, one in a still life format and the other on a human scale. We will see the technical differences between the two typologies, the dimensions and formats they are used in and the difficulties or peculiarities of each one. In short, how to photograph each space so that it looks better, the importance of composition and harmony between the elements that make up a set. In the course of preparing these exercises, we will generate a common database that will help us to develop projects in the future. Methodology, production of the set and realization of the set. The operation of the classes in this module will be totally expository, in this way we will gain confidence in explaining and presenting our ideas.
Competencies
Know the Set Design, its references, the meaning of images and spaces or what is behind a photo.
The analysis of the brief, the setting, references and mood, the representation of the stage, the construction of the set, its materials and textures, the Props and props and the budgets.
Develop a Still Life Project and a Human Scale Set Project
Last updated Dec 2020
About the School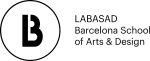 En LABASAD hemos redefinido las reglas de la formación online, escogiendo lo mejor de los dos mundos, el presencial y el online, para crear una nueva formación: On live.
En LABASAD hemos redefinido las reglas de la formación online, escogiendo lo mejor de los dos mundos, el presencial y el online, para crear una nueva formación: On live.
Read less