Expert Course in Protocol
Program Description
This Expert Course on Protocol and Organization of Events presented by the Seneca Institute , responds to the need for companies and institutions to have trained professionals in both areas, in order to manage different types of acts, in accordance with the Protocol.
Since the organization of each event pursues certain objectives, its planning is key to achieving them, so it is necessary to pay attention to the structure protocol, the management protocol and the effectiveness protocol, in order to meet the objectives set, preserving the corporate or institutional image, and duly attending to the different audiences that an organization has.
The Program of this Expert Course in Protocol and Organization of Events is structured in four Parts, each one comprising the contents, techniques and management tools that will facilitate the work of those in charge of organizing any type of event, from breakfast of company, until International Conferences, past meals, buffets, banquets, congresses and online events.
The training of expert professionals in protocol and event organization has to be multidisciplinary, in such a way as to ensure competences in all areas that it understands, and management skills, both operations and personnel.
Accreditation
This Expert Course in Protocol and Organization of Events, 350 hours long, has a supporting diploma issued by the Seneca Institute, International Postgraduate Center, which is delivered with the Apostille of The Hague, in order to give it international validity.
Who is it for?
To personnel of Departments of Communication and RRHH
To personnel of companies of organization of events
To Communication and Image agencies
To PR staff of hotels, clubs, restaurants, etc.
To anyone wishing to specialize in the area
goals
Acquire a deep knowledge of the Protocol and the Ceremonial, to know how to apply them correctly according to the type of event that is being planned.
Understand the importance of the Structure Protocol when organizing an event, whether business or institutional.
Know the most effective techniques in terms of teamwork, decision making and delegation, to apply them in the Management Protocol.
Reinforce the actions of those who have to function in social, business and institutional environments, through the Efficiency Protocol.
Analyze all the aspects that comprise the organization of events, according to their nature, their scope and the people involved.
Develop a criterion to organize the different types of resources that are available to carry out an act: HR, technical and financial.
Know the fund raising techniques (fundraising and sponsorship), to complete the assigned financial resources.
Differentiate the strategies to be applied between an event of a national nature, another of an international nature and those of on-line type.
Understand the importance of adequate dissemination of an event, so that the objectives pursued with your organization are met.
Develop a series of skills that ensure success in the performance of the function of "Protocol Expert and Organization of Events".
Know the set of aspects that revolve around management to enhance the managerial skills of the participants.
Learn to manage communication, even in times of crisis, according to professional criteria that ensure its proper functioning.
Methodology
This Expert Course in Protocol and Organization of Events is offered exclusively in the "on-line" version.
Program
Part I - Protocol and Ceremonial
Introduction to the Protocol. Types of Protocol. Administration of the Official Protocol. Protocol and official public events. Treatments Communication, PR and Protocol. Clothing. The symbols of the State. The international Protocol. The business protocol. The social protocol. Other acts under the Protocol. Protocol and multiculturalism. Safety.
Part II - Organization of Events
The events. Logistics of Operation. Fundraising and Sponsorship.- Advertising and Dissemination of the Event. Preparation of a Budget. Preparations for an Event. Business Acts The Fairs. The Congresses. Institutional acts. Acts in International Organizations. Transportation and Accommodation. Invitations. Monitoring Commission.
Part III - Management Techniques
Leadership and Management Negotiation Techniques Creativity Techniques Efficient Time Management Business ethics. Social networks
Part IV - Communication Techniques
Internal communication. External communication. Institutional comunication. Political Communication. Intercultural communication. Crisis Communication.
(fill in the form to know the complete contents of the Program)
Duration and price
Calls: two per year (May and October)
Duration: 6 months
Price: € 950 (subsidized by the Seneca Foundation)
Payment facilities
Last updated Mar 2019
About the School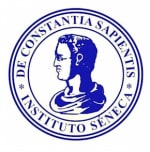 El Instituto Séneca, Centro Internacional de Postgrado, con base en Madrid, y presente en el campo de la formación desde hace más de 20 años, diseña y elabora una serie de programas que dan respuesta ... Read More
El Instituto Séneca, Centro Internacional de Postgrado, con base en Madrid, y presente en el campo de la formación desde hace más de 20 años, diseña y elabora una serie de programas que dan respuesta a la necesidad del mercado de profesionales cualificados en áreas de gran demanda de alta especialización en el campo de las Relaciones Internacionales, de la Comunicación, de la Logística, y del Management.
Read less