Executive Master in Business Administration - EMBA - Online
Home ›
EMBA ›
Executive Master in Business Administration - EMBA - Online
Program Description
EMBA - Online Program Summary:
UBIS' online EMBA program is based on current educational trends in conjunction with real-world issues and gives you 24-hour access to courses from your home or office via the internet; promoting flexibility and accessibility to both professors and classmates via chat rooms and threaded discussions for all course topics. The program has been developed to meet the demand of the job market by helping to advance the careers of our graduates and contribute to professional knowledge and competence in all aspects of a business.
EMBA Program outcomes:
The UBIS EMBA program gives students an opportunity to have an applied business education within a dynamic, multicultural learning environment. The program not only improves decision-making capabilities of students by providing a functional business foundation, it also enhances their analytical, communication, and technological skills. An EMBA from UBIS gives you the necessary skills to take on mid-to-senior level management and executive positions in the corporate world. Our graduates will have the confidence to pursue careers in positions of authority in the private sector, in public administration, international organizations or non-governmental organizations.
Program structure :
To receive an Executive Master of Business Administration Online (EMBA), students must earn 48 semester credit hours that are equal to 16 courses, including a thesis, over 15 months for full-time studies. Studies include Preliminary courses (30 credit hours), plus Graduate Courses (48 credit hours).
Profile of some of our Professor:
Former DG at Pommery, LVMH Switzerland; Former Vice President - Middle East & Africa at Pepsi-Cola International; Founder and Managing Partner at O plc; Former Head of WWF News Service/Communications Manager, WWF International.
Documents Needed to Apply (CLICK HERE):
1) Complete an application (include support documents below)
2) Submit your official certified university transcript (final transcript of grades and courses) and a copy of your official university diploma. This includes official transcripts for all universities attended.
3) A copy of your CV/Resume and/or work certificate detailing your professional accomplishments
4) TOEFL or other official English placement exam results (If your previous schooling has not been in English or Non-Native English speakers). Have all results submitted to our office directly from the testing agency.
5) Pay a non-refundable CHF100 application processing fee
Note: Copies of application and support documents may be sent by e-mail to admissions@ubis-geneva.ch, followed by originals by post.
Last updated Nov 2017
About the School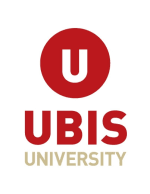 UBIS University is an internationally accredited, Swiss private university located in Geneva, Switzerland and offers Bachelor (dual Swiss/U.S.) and Master degrees in Business Administration and Intern ... Read More
UBIS University is an internationally accredited, Swiss private university located in Geneva, Switzerland and offers Bachelor (dual Swiss/U.S.) and Master degrees in Business Administration and International
Read less