Read more about this program on the school's website
Program Description
The Executive MBA offers all the essential knowledge and skills to lead and manage a company with a strategic, international and innovative vision. The training program encompasses all areas of knowledge of business management, where strategic decision-making and innovation play a fundamental role.
The Executive MBA is aimed at professionals with extensive experience who want to expand their knowledge to lead a business project, add more value to their curriculum or start their own business.
Important: the Executive MBA is taught in Spanish .
In this way, the objectives of the Executive MBA are reflected in:
Identify and manage the permanent evolution of the business environment and the economic reality, adapting them to the strategic direction.
Enhance skills and knowledge for the development of the individual and the company, promoting values of commitment, responsibility and teamwork.
Develop skills and analytical capacities to identify the strategic factors of the company, the decision making and the execution of the action plan assuming the maximum responsibility in the company.
Train managers in strategic competencies to develop their leadership skills.
Professional opportunities, once the Executive MBA is finished, you will be able to assume the direction of the different areas of the company, general management or develop your own business project.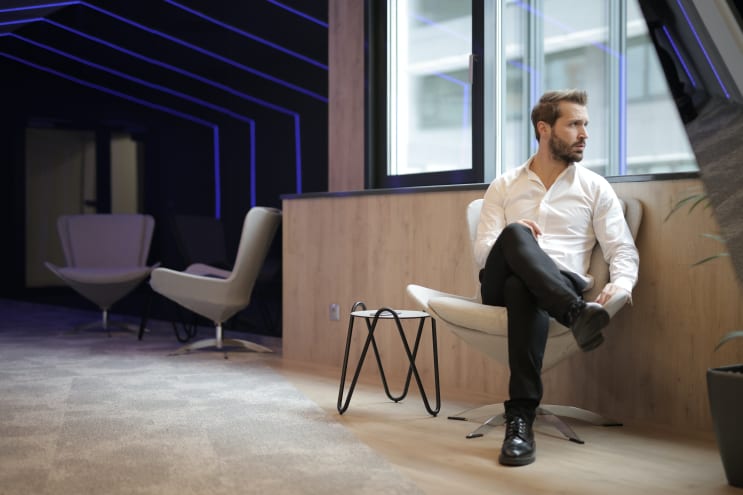 Program tab
Start date: Monthly
Duration: 12 months
Methodology: Online
Language: Spanish
Price: € 299 (Includes an 80% discount, normal price € 1500)
Scholarships: Available (Check price with scholarships)
Curriculum
Strategic Management
Balanced Scorecard. Strategic direction. Organizational design. Project management.
Corporate Finance Management
Initiation to finance. Prevention of money laundering. Financing instruments.
Accounting Management
Initiation to accounting. Cost accounting. Corporation tax. Electronic signature and invoicing.
Management Skills Development
Effective meetings. Change management. Knowledge management. Effective time management. Stress management. Leadership. Decision making. Delegation as a key managerial skill. Negotiation techniques.
NLP - Coaching and Mentoring
Effective communication with neurolinguistic programming. Coaching and mentoring.
Commercial Direction And Sales Force Management
Commercial address. Management of work teams. Commercial distribution channels. Commercial negotiation. Commercial management.
HR and Talent Management Directorate
Human resources management. Resolution of labor disputes: negotiation, mediation, conciliation, monitoring and judicial proceedings. Direction by objectives. Analysis and assessment of jobs. Internal communication.
Marketing direction
Marketing direction. Communication and advertising tools. Research and analysis of market demand. Neuromarketing. Strategic marketing. Marketing plan. Online marketing. Internet publicity.
Corporate Social Responsibility
Concept and implications of CSR. Sustainability policies.
Language Improvement Program (Optional)
Optional language course. Available: English, German or Chinese. BUSINESS PLAN Business creation. The business plan.
Final Master Project
Business Plan as a practical application of the knowledge acquired during the program. It can be done on an existing company or on a new project. Under the supervision of the academic tutor and based on a planning of partial deliveries that will allow monitoring of its development.
All programs have the option of having their own degree also carry the Hague Apostille, at an additional cost at the end of the program.
Last updated Aug 2020
About the School
En ISNIB Business School constatamos una carencia importante en el desarrollo del individuo, ya que no solo la formación académica permite mejorar a las personas en el ámbito profesional. Por eso hemo ... Read More
En ISNIB Business School constatamos una carencia importante en el desarrollo del individuo, ya que no solo la formación académica permite mejorar a las personas en el ámbito profesional. Por eso hemos implantado un método de estudio propio, el crosslearning, es una nueva versión de la formación online adaptada a las necesidades del profesional desde un punto de vista integral de la persona.
Read less