Program Description
Executive MB
The 18 Month Don Bosco Executive MBA Program is specially designed to equip managers with the skills and knowledge they need to get ahead in their careers. Managers aspiring for a position in top management or looking to head their business divisions or an entire company, in today's knowledge economy, need a sound grounding in the core disciplines of Management, as well as skills in Leadership, Strategy, and Innovation.
This program will equip the candidate with the skills needed to be an effective top management professional, leader and strategist, with the skills required to enhance business competitiveness and interact effectively with executive management as a strategic business partner.
Course Contents:
SEMESTER -I

Course Code

Course Title

Credits

EMB-101

Principles of Management

5

EMB-102

Managerial Economics

5

EMB-103

Management Accounting

5

EMB-104

Financial Management

5

EMB-105

Marketing Management

5

EMB-106

Human Resource Management

5

EMB-107

Organizational Behaviour

5

EMB-108

Operations Management

5

EMB-109

Legal Aspects for Business

5

Total Semester Credits

45
SEMESTER -II

Course Code

Course Title

Credits
EMB-201
Strategy in Business
5
EMB-202
International Business
5
EMB-203
Leadership & Team Effectiveness
5
EMB-204
Entrepreneurship
5
EMB-205
MIS – Management Information Systems
5
EMB-206
Sales Management
5
EMB-207
Corporate Finance
5
EMB-208
Services Marketing
5
EMB-209
Project Report
5
Project Viva Voce
2
Total Semester Credits
47
* Total Semester Credits (including Project Report): 92
Tuition Fee
total fee $ 2474,
End Term Examination Fees. All fees except the End Term Examination Fees are collected at the time of enrollment. For the convenience of the students, Academic Fees can be paid in Installments as given below. Students opting for installment / ECS have to pay $60 for an installment charge.
Fees can be paid online via Internet Banking, Credit/Debit Cards, and ECS or via a Demand Draft payable to "Assam Don Bosco University", at Guwahati.
Learning Mode - e-learning
E-learning comprises various forms of electronically supported learning. This learning mode is apt for Students who prefer anywhere/ anytime learning or Self Study.
Features –
Recorded Sessions (for all the courses)
eBooks/eLearning Modules
Self Evaluation using 'Test Yourself' Modules
Last updated Nov 2017
About the School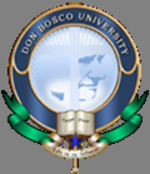 Don Bosco Global Hello, and Welcome to the Don Bosco University Global Center for Online & Distance Education. Established on 29th March 2008, Assam Don Bosco University aims to mold intellectuall ... Read More
Don Bosco Global Hello, and Welcome to the Don Bosco University Global Center for Online & Distance Education. Established on 29th March 2008, Assam Don Bosco University aims to mold intellectually competent, morally upright socially committed and spiritually inspired persons at the service of India and the world of today and tomorrow, by imparting holistic and personalized education. To achieve this vision, the University strives to ensure excellence in teaching and formation, quality placements for each and every student and continuous and on-going evaluation of every process in the system. A vibrant campus ministry programme, the provision of a basket of 'finishing school' skills and a proactive alumni association augments the quality inherent in the style of functioning of the University. The Don Bosco Society, and their work in the North East as well as the rest of India, also enjoys the patronage of Dr.Manmohan Singh, the current Prime Minister of India, who is also an MP from Assam and has helped the society's efforts with funds from his MP Local Area Development Fund, as well as other State, National and International Leaders. The Society also enjoys special consultancy status at the United Nations, working across the world with it.
 Visit Don Bosco at UNESCO. UBS works with some of the most progressive minds in Indian Academia to design and help deliver its Programmes. Academic collaborations with individuals as well as some of the Premier Institutions of the nation make it possible for UBS to draw upon the knowledge, experience, and expertise of the following individuals. Don Bosco University conducts its programs using University18's online platform, leveraging it to the fullest, delivering online MBA Degree programs to students around the world. It has students from across the Indian Sub-Continent, besides America, the Middle East, United Kingdom, and Africa. Recognition & Accreditation University Accreditation The Assam Don Bosco University , a State Private University , Established by 'The Assam Don Bosco University Act' of the Government of Assam (No IX of 2009), passed in the Assam State Legislative Assembly in 2009 , is recognized by the University Grants Commission (UGC ) of India, as well as the Distance Education Council, India (DEC). ADBU is also recognized and a member of the Association of Commonwealth Universities, ACU, UK, giving it International Recognition.
Read less