Executive MBA ISG EPITA Management of Digital Transformation
Home ›
EMBA ›
Executive MBA ISG EPITA Management of Digital Transformation
Program Description
Why this

Executive MBA ISG EPITA

Digital Transformation Management?
The Executive MBA program ISG EPITA Digital Transformation Management is aimed at managers and future managers who, in addition to their professional skills in the managerial, commercial and IT fields:
Acquire skills related to digital transformation

Affirm their leadership

Propel their entrepreneurial project
Diploma
RNCP title " Expert in management of information systems

" approved Level 1 by the State (Bac 5)
Learner Profile:
Average age 32 years

Practicing a professional activity

Average experience of more than 10 years in

management
Duration of the program:
18 months or 615 hours in total

of courses and achievements of individual or group projects, accompanied by experts

Recommended weekly rhythm:

8 to 10 hours
Training costs :
Business: 15600 € TTC

Individuals: 13000 € TTC
Back to:
Course of the course
Our active pedagogy places the learner at the heart of its training program. His skills development path is marked by case studies and transversal projects to be carried out in groups or individually.
Thus, it acquires new know-how and validates the educational objectives required to obtain certification.
Skills and objectives of the training
Master new skills using our project pedagogy
Redefining a business strategy that takes into account technology assets or levers.

Manage strategic projects with a high technological density in a globalized environment, taking into account intercultural factors.

Use e-marketing methods and tools to develop markets.

Implement data protection legal anticipation strategies, projects and patents.
Trades
Achieve your ambitions and evolve in your career
Company manager (creation, buyout, start-up)

Business Unit Manager

Executive officer

Director of development

Team leader
Specificities of the program
Active pedagogy through projects

100% remotely from the IONISx platform

Collaborative work through regular forums and virtual classes

Dedicated pedagogical manager for the good realization of the program

Seminar of integration at the start of our creative and digital campus, located in the 11th arrondissement in Paris
Evaluation and certification procedures
The skills to be acquired or consolidated are worked out step by step and in groups, contextually in the form of case studies, from transversal projects to the final project.

Intermediate evaluations on video renderings, corrected and validated by expert speakers

The final project is the subject of a distance defense against a jury.
Speakers selected by IONISx and meeting the following criteria
Experts in their specialty and experience in pedagogy

Practicing a professional activity in the field

Competence in course animation and content design
Conditions of admission
This training is accessible
To executives or entrepreneurs with a first significant professional experience of at least 5 years.

Holders of at least a 3-year academic level recognized by the State (Bachelor's degree, professional license or Bachelor's degree).

Applicants who can enhance their professional skills through a VAP (Validation of Professional Acquisitions)
Last updated Mar 2020
About the School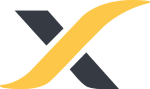 L'apprentissage avec IONISx est une véritable expérience de formation. Chaque formation en ligne se présente sous forme de parcours constitué de cas d'études et de projets à réaliser.
L'apprentissage avec IONISx est une véritable expérience de formation. Chaque formation en ligne se présente sous forme de parcours constitué de cas d'études et de projets à réaliser.
Read less
France Online ,
Algeria Online ,
Belgium Online ,
Canada Online ,
Congo ROC (Brazzaville) Online ,
Gabon Online ,
Lebanon Online ,
Liechtenstein Online ,
Luxembourg Online ,
Madagascar Online ,
Martinique Online ,
Mauritius Online ,
Niger Online ,
French Polynesia Online ,
Reunion Online ,
Switzerland Online ,
French Guiana Online ,
Cote d'Ivoire Online ,
Niger Online ,
Reunion Online ,
Mauritius Online ,
Martinique Online ,
Lebanon Online ,
Gabon Online ,
French Polynesia Online ,
French Guiana Online ,
Cote d'Ivoire Online ,
Congo ROC (Brazzaville) Online ,
Canada Online ,
Algeria Online ,
Liechtenstein Online ,
Belgium Online ,
Luxembourg Online ,
Madagascar Online ,
Paris
+ 34 More
Less