Executive MBA (Leadership & Corporate Strategy)
Home ›
MSc ›
Executive MBA (Leadership & Corporate Strategy)
Program Description
ENTRY REQUIREMENTS
An honours degree in related subject or UK level 6 diploma or an equivalent overseas qualification
Mature learners (over 21) with management experience (learners must check with the delivery centre regarding this experience prior to registering for the programme)
Learner must be 18 years or older at the beginning of the course
English requirements: If a learner is not from a majority English-speaking country must provide evidence of English language competency.
As a distance learner, students must have access to a suitable computer with internet connection, together with sufficient IT competence to make use of word processing, internet and email.
QUALIFICATION STRUCTURE
This course is comprised of following 8 mandatory units.
Professional Development and Communication Skills: enables learners to assess and develop their own skills, applying continuous professional development to support their personal and professional goals. Learners will develop professional skills including communication, academic writing, presentation, leadership, use of information technology and preparing curriculum vitae.
Strategic Management: develops learners' understanding of strategic and change management models, as well as the ability to review strategic plans, to propose strategic options, to create implementation plans and to lead organisational changes.
Strategic Human Resource Management: develops learners' understanding of how the effective strategic management of human resources supports the achievement of organisational objectives in different contexts. Learners will evaluate the contribution of strategic human resource management and the application of leadership and management theory for the organisational benefit.
Strategic Financial Management: enables learners to apply financial principles relevant to management in an organisational context, including analytical techniques and theories/models of management accounting, evaluation of budgetary processes, recommending funding sources and appraising investment options.
Supply Chain and Operations Management: develops learners' understanding of the concepts and models of effective supply chain and operations management in competitive marketplaces using case studies and real-world industry scenarios. Learners will develop an understanding of operational processes, techniques, planning and control systems.
Enterprise and Entrepreneurship: introduces learners to the basics of business processes and strategies related to enterprise and entrepreneurship, developing knowledge of enterprise and entrepreneurship in global contexts.
Strategic Change Management: develops learners' understanding of classic and contemporary theories of change management and how they apply to contemporary organisations in the globalised world, with the identification and use of change models. Learners will understand the personal characteristics of change agents as well as the evaluation and development of leadership skills to meet current and future change management roles.
Strategic Marketing: develops learners' understanding of the concepts, methods and technical aspects of strategic marketing and the challenges associated with marketing in today's business environment, including how a strategy combines product development
DURATION & DELIVERY
The qualification is designed to be delivered over one academic year for full-time study but it is also flexible in its delivery in order to accommodate part-time and distance learning.
The qualification is delivered through Distance Learning via our online learning portal.
ASSESSMENT & VERIFICATION
All units within this qualification are internally assessed through a variety of tasks and assignments. To achieve a 'pass' for a unit, learners must provide evidence to demonstrate that they have fulfilled all the learning outcomes and meet the standards specified by all assessment criteria.
PROGRESSIONS/ TOP-UP
Successful candidates may progress to:
Postgraduate Diploma in Strategic Management and Leadership (1 additional Unit)
Full MBA Programme at a number of UK Universities
Please note some of the progression options may require some attendance at the chosen University and subject to additional entry requirements by the chosen University. Please refer to our 'admissions team' for any further information and guidance.
Last updated Feb 2018
About the School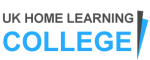 UK Home Learning College (UKHLC) is a UK based online training and education provider of under-graduate and post-graduate qualifications.
UK Home Learning College (UKHLC) is a UK based online training and education provider of under-graduate and post-graduate qualifications.
Read less