Executive Construction Management Graduate Certificate (Online)
Home ›
Executive Construction Management Graduate Certificate (Online)
Program Description
Accepting Applications Now for Spring 2019
Gain knowledge of the foundations of construction management. This knowledge will help you apply the theories and principles of construction management to effectively identify, analyze, and manage construction operations within your organization.
With a graduate certificate from Purdue University, professionals will learn to analyze techniques for contemporary construction business practices including accounting and finance practice, legal obligations, rights and remedies pertaining to construction company bidding, contracts, and construction changes, risk management, and marketing theory and process.
The curriculum is designed to prepare qualified individuals for leadership positions in the construction industry, with emphasis on construction operations and company level management.
Participate in live, interactive classes on weeknights from 7-9:30 pm (EST) for 15 weeks (10 weeks in summer). Live classrooms are strategically designed to enhance the instruction and interaction between the construction industry and academic leaders. Our flexible courses provide the opportunity to master emerging construction management techniques and gives you the knowledge that you can put into practice on the job right away. Students are able to complete the 12 credit-hour graduate certificate in 2 to 3 years.
This certificate has been of interest to these professionals
Construction Company Owner/President
Project Manager
Construction Superintendent/Manager
Senior Claims Analyst
Construction Consultant
Designer
Building Inspector
Construction Foreman
Contract Manager
General Laborer
Civil Engineer
Architect
MS in Construction Management
For students who are more interested in a master's program, we offer a Master's in 'Construction Management'. Four courses are required for the certificate program (12 credit hours), all of which may be credited to the existing MS in Construction Management degree in the event that the student opts to continue in the MS degree program.
Admission Requirements
The admissions process selects highly qualified applicants into the graduate certificate program by considering each of the following criteria in judging the overall strength of the applicant. Typically, no single criterion is used as a sole determinant for admission.
A bachelor's degree in computer science, information technology, computer engineering, information systems, informatics, or a closely related field is recommended.
An undergraduate grade point average of 3.00 or better (on a 4.00 scale) from an accredited institution is required for unconditional admission.
Minimum of two years of industry experience in an IT related position.
English Proficiency Requirements Vary
Application Deadline
Fall Semester - July 1st
Spring Semester - November 1st
Summer Semester - No Entry
How to Apply
Start by reviewing the application tips to walk through the process, then put together your application packet:
Complete online application
Official transcripts from all institutions
Resume
Cost
Executive Construction Management Graduate Certificate courses are 100% online and in a synchronous virtual environment where you will receive engaging and relevant instructor-led training, collaboration with your peers and gain real-world skills while in a comfortable, ready-to-learn atmosphere. Our Live Classrooms are strategically designed to ensure that you master core concepts with in-person instruction and interactions. The courses are typically every Tuesday and/or Thursday from 7:00 PM - 9:50 PM (EST). Courses are offered in a one-year cycle, with start dates available at the beginning of each Fall and Spring semester.
The graduate professional programs offered through the Purdue Polytechnic Center for Professional Studies provides a level of academic quality that will distinguish and advance your career. Among the most affordable professional education options, the Purdue programs have proven value and respect within the industry. Students who graduated in the past several years have generally completed the certificate in less than two years on average, at a cost of less than $10,000.
Cost per credit hour is charged at a flat rate, which varies depending on whether you're a resident of Indiana.
Cost for Indiana residents:
$682 per credit hour
Cost for out-of-state residents:
$906 per credit hour
Paying for Courses
Financial Assistance
There are a number of financial assistance options to help defray the costs of enrolling in a graduate professional program. These include Stafford loans, graduate PLUS loans, military programs, and loans from private lenders. Through myPurdue, you can monitor your financial aid funding and make sure the proper payments are made in a timely fashion.
Installment Plans
If you're enrolling in the fall or spring, you can sign up for a payment plan to avoid making one large payment each semester. You'll be charged 25 percent of your fees when you enroll, as well as 8 percent APR on the amount deferred. You'll then pay off the balance in three equal payments over the course of the semester.
Third-Party Payment
If your employer or a tuition assistance program is covering the costs for you, we'll invoice them directly after the last official drop day for students. The third party will also need to send a voucher or written approval, on letterhead, to the Purdue University Bursar, Attn: Chad Lester or fax to (765) 494-6988. The approval must include:
Full name of the student and his/her Purdue University ID (PUID) number
Course number(s) and title(s)
Company name and billing address
Amount of fees being covered
Any restrictions or conditions on what payment will cover
Length of sponsorship (dates the fees will cover)
Billing contact name, phone, fax, and email
Last updated Oct 2018
About the School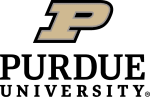 The Purdue Online - Polytechnic Institute is one of 10 academic colleges at Purdue University, offering undergraduate and graduate degrees in a wide range of disciplines. The college includes seven ac ... Read More
The Purdue Online - Polytechnic Institute is one of 10 academic colleges at Purdue University, offering undergraduate and graduate degrees in a wide range of disciplines. The college includes seven academic schools, departments, and divisions.
Read less