Program Description
NESE On-Line!
Not just one more online program, but instead, a school - your school, NESE - that just happens to be online.
Live Private Classes have started, but there is a lot more to come:
Live Group Classes
Grammar & Idioms, Conversation & Listening, Reading & Writing, Business English, TOEFL, Legal English, Medical English, Aviation English, Pronunciation + Much More
An Interactive Self-Study System
10 Levels
An Initial Placement Test
Certificates for Each Level Completed
Different Starting Times for Different Time Zones around the World
Monthly Subscription System with 5 Different Subscription Options
5% discount for NESE, Harvard Square Alumni
The NESE On-Line combination of interactive self-study, private classes, and group classes – and in fact, all aspects of the NESE On-Line system – have been designed to complement, reinforce, and maximize your language acquisition. Simply put, we have created a program that ensures that you will learn English as quickly and as effectively as possible (as good as it gets without actually traveling to NESE, Harvard Square!).
Last updated Jan 2020
About the School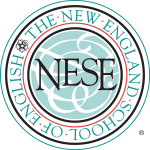 Located in Harvard Square, One of the Most Dynamic Student Centers in the United States Surrounded by Harvard University Founded & Managed by Harvard-Trained Educators Classes Divided by Level AN ... Read More
Located in Harvard Square, One of the Most Dynamic Student Centers in the United States Surrounded by Harvard University Founded & Managed by Harvard-Trained Educators Classes Divided by Level AND Subdivided by Age Programs for Students, Professionals, & Seniors Small Classes Grammar & Idioms Reading & Writing Conversation & Listening Intensive TOEFL Preparation Business English Legal English University Preparation Pronunciation, and More… College Counseling, Conditional Acceptance & University Placement Service Admittance into Colleges and Universities without TOEFL Choice of Homestays or Student Residences throughout the Year - Residences Divided by Age On-Line Programs
Read less