Dual Master in Management and Management in Online Communication
Home ›
Master ›
Dual Master in Management and Management in Online Communication
Program Description
Why This Program?
With this online Master you will become a digital dircom and you can lead the digital transformation of the communication department of any company. In addition, it will allow you to master the powerful techniques and communication tools that the digital environment offers, to implement them in the different projects you direct.
You will be able to effectively manage the communication needs that arise in every company: events, reputation, campaigns, content marketing, branding, etc., as well as monitor the results of the actions carried out.
goals
"You will understand what digital communication is and you will understand the need to integrate it into the global plan."
You can manage a communication team that integrates all disciplines of the digital environment.
You will know the techniques that will allow you to influence the audience most receptive to your message, with a high level of accuracy.
You can follow the clues and the digital trail that users leave on the Internet to connect with their needs, at a level practically impossible in the analog environment.
You will delve into the enormous possibilities of digital communication that open up for the company.
You will have knowledge and analytical tools, metrics and measurement models.
You will apply appropriate methods, tools and techniques to create and provide effective digital content to third parties.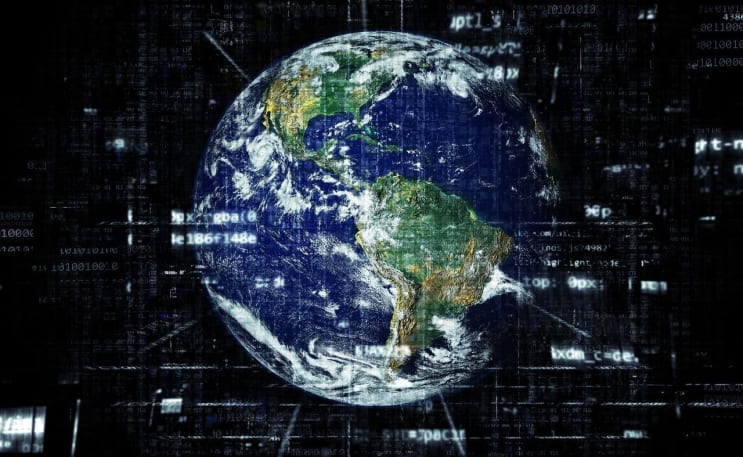 TheDigitalArtist / Pixabay
Who is it headed to?
You have studied a bachelor's degree, graduate or diploma in communication, journalism, public relations or related careers.
You have at least three years of experience in a department. of communication and want to access a management position.
You must lead the change of a communication department in the process of adapting it to the current context.
You are a freelance or you have a company whose business model is based on offering digital communication services to third parties.
You want to create an agency or consulting service specialized in digital communication.
It is essential that students start from previous knowledge in the areas of communication.
Program
Organization of Digital Events
Professional Blogger
Digital Creativity
Email Marketing, Affiliation and CRM
Digital Projects Management
Strategic decision making
Online reputation in the company (ORM)
Content Marketing Strategies
Social Media Strategist
Google Analytics Initiation
Google Analytics
Google Tag Manager
Video marketing for YouTube
Brand Management
Modalities and Methodology
The methodology used in International Marketing for the learning and teaching of the students in the different courses is based on the concept of personalizing, as much as possible, the training of the students, so much so that the latter will choose the time dedicated to the guided study. for a planning established by the center. For this reason we offer three methods of study:
E-learning, where all the training and material is online.
Face-to-face, where he bases his training on face-to-face classes.
Blended Learning or mixed, which combines face-to-face training with online training.
In both methods, a flexibility is promoted in the management of time by the student, always guided by a few temporary paths. Collaborative work, participation and contact at all times with the teacher specialized in the subject, will make the entire training process a simple and bearable task. For all this, the cloister is composed of highly qualified professionals in each specialty.
E-Learning
In the E-Learning mode, the student bases his learning on online work through our virtual campus. Each student has a program of activities and study in the online campus to achieve their objectives. It has the figure of the teacher and the tutor.
Admission and Requirements
Candidates accrediting having a Higher degree may access this program. Those candidates who do not have a higher degree may access the program by virtue of their professional merits, training or equivalent merits.
In addition to these requirements, candidates must complete an application for admission and, depending on the outcome of the same, a personal interview.
The steps to follow are:

(*) In case the candidate was not admitted , IM will fully refund the amount of the Tuition.
The confirmation of place cannot be guaranteed until the process is complete and will be by strict order of place, this process will last approx. 72 hours
Additionally IM, you can request other information such as cv, letter of motivation, English level, work experience and / or accreditation of the information provided.
The objective is to guide the student to the most suitable program based on their training, experience, dedication time and training objective.
Start Dates
Consult next call
Last updated Mar 2020
About the School
IM es la mayor Digital Business School del mundo, con presencia en más de 20 países y más de 50 programas formativos que abarcan todas las disciplinas de negocio digital. Ofrecemos doble titulación, ... Read More
IM es la mayor Digital Business School del mundo, con presencia en más de 20 países y más de 50 programas formativos que abarcan todas las disciplinas de negocio digital. Ofrecemos doble titulación, prácticas en departamentos de marketing aseguradas, formación 100% práctica, un campus virtual de última generación, temarios actualizados continuamente y los mejores profesores que a su vez son profesionales en activo.
Read less