Doing International Business: Developing Managerial and Entrepreneurial Skills (3 weeks) (Online)
Home ›
Doing International Business: Developing Managerial and Entrepreneurial Skills (3 weeks) (Online)
Program Description
Teaching period: July 6-23, 2020
Teaching hours: 60
Academic coordinator: Raquel Antolín López
Knowledge area: Management, Entrepreneurship, International Business
Introduction
In a globalized economy, companies operate in different countries and employ an international workforce. In addition, companies today operate in dynamic and fast-changing environments that require quick and creative organizational responses. Given this scenario, students, potential managers, and practitioners need to develop managerial, entrepreneurship and marketing skills (negotiation, team management, communication, leadership, creativity, innovation, market research in an international environment) applicable to international and multicultural environments.
In this course, we offer a practical and applied perspective in order to develop and being able to develop these abilities and skills. Interaction among students will be encouraged to obtain and apply management and entrepreneurship skills in international organizations, understanding the different roles and functions of entrepreneurs and managers, and developing basic skills for these positions.
The different modules will be taught by Doctors and Professors specialized in Management, Entrepreneurship, and Marketing at the University of Almeria. All the lecturers have teaching experience both in Spanish and English in different bachelor degrees and in Master/Postgraduate courses, including an MBA and a Master in International Business Administration (in English). The teaching staff is also very active in research with publications in prestigious international journals such as Academy of Management Learning and Education, J. Business Ethics, Human Resource Management, Organization & Environment, Technovation, Journal of Business Research, Plos One, or Business Strategy & the Environment; as well as international chapters or books. In addition, their works are presented in international conferences such as the Academy of Management, Babson College Conference, Strategic Management Conference. Their research is multi-disciplinary and focuses on strategic management and marketing of private and public companies, as well as their organization and structure. It includes different levels of analysis: managers/entrepreneurs, teams, enterprises, economic sectors, and production systems.
Objectives
Understanding and developing managerial, entrepreneurial, and marketing skills needed to manage an international organization.

Dealing effectively with scenarios demanding complex decision-making processes, problem-solving, entrepreneurship, negotiation, effective communication, marketing, team management, motivation, and leadership of groups in a multinational context.

Understanding and developing competencies for the creation of a new company in an international context.

Learning about societal grand challenges and the role of business in creating/alleviating those challenges to develop skills and competences for environmentally and socially responsible business management.
Since this course is centered on learning about skills, the nature of the contents is highly applied and practical, being principally focused on the development of both personal and professional skills.
Content
Modules
Module A. Managerial Skills
Managers in the workplace: Current challenge

Motivating and leading a global workforce

Creating and Managing teams in an international context

I

nternational Negotiation and Conflict Management
Module B. Entrepreneurial Skills
Introduction to Entrepreneurial skills: Creativity and innovation

Opportunity analysis: Idea feasibility and viability

Business models design
Module C. International Marketing Skills
International Market Research


Digital strategy

E-commerce
Virtual Company Visits
Clisol Agro


Oro del Desierto
Methodology
This course aims to prepare and train students for the management of modern businesses of a multifaceted nature that operate in an increasingly turbulent, dynamic, and complex environment. Management as a field is complex and cannot be understood only through the learning of theory. Although it is important that students understand and internalize relevant theories and concepts, offering them the opportunity to apply these concepts to real-world management situations is equally important.
Therefore, this course is based on the interdependence, balance, and integration of three main learning objectives:
(1) Acquisition of concepts and theoretical foundations,

(2) Application of concepts and theoretical foundations to real practice contexts, and

(3) the development of skills.
Consequently, this course has an eminently practical and dynamic nature to elicit active participation and interaction among students in an international and multicultural environment. Consequently, students should interact in a particularly intense manner during the classes to reach the goals of the course. Both individual and teamwork are required.
A variety of active, engaging, and experiential learning methodologies are used: group dynamics, short cases, open discussions, problem-solving activities, case studies, experiential exercises, creativity games, guests' speakers, and participatory master lessons, etc. We will also introduce gamification elements to engage students.
In addition, students will have the opportunity to visit virtually two local and innovative companies considered a referent in their sectors and attend virtual seminars with entrepreneurs and international trade experts.
The course is completely virtual and taught in English. All professors in this course have experience teaching in English at an Undergraduate and Master's level.
Virtual Company Visits
This course has an eminently practical focus and the theoretical lessons will be complemented with professional visits to companies of the main representative economic sectors of the south of Spain (construction and natural stone, intensive agricultural firms and multinational tourists and manufacture chains). The following extracurricular activities will be organized:
Visit to the headquarters of Clisol Agro, located in Almeria, is considered an international referent in the agrifood industry. This firm is a clear example of an entrepreneurial agrifood company that has been continuously innovating as a way to differentiate from its competitors and being successful in an increasingly globalized market, which a higher number of consumers demanding higher quality products. It is also pioneering in developing sustainable practices to reduce environmental impact. It has collaborated with the BBC documentary entitled "Europe's Salad Bowl". Students will have the opportunity to know about the business strategies and innovations developed by the company to become an international benchmark of quality and sustainability. In addition, they will learn in a real-life business context how to identify business opportunities and transform them into successful business services, products, practices, and business models.

Visit to the headquarters of Oro del Desierto, a family firm located in Tabernas (Almería) focused on the production of organic olive crops that produce Organic Extra Virgin Olive Oil. It is a company with a very relevant internationalization strategy, as it currently exports its products to more than 30 countries. In addition, its quality and trajectory have been acknowledged with different national and international awards. For example, recently it was awarded the 2o and 3o best olive oil awards according to the World Best Olive competition 2018/2019. Students can learn more about internationalization processes at a practical level, as well as, managerial, entrepreneurial, and marketing skills to be successful in global markets.
Assessment System
Final grade 0-100 points:

The grades are comprised as follows:
Participation: 10 points

Activities: 20 points

Team-based presentations: 20 points

Final test: 50 points
Students must obtain a minimum of 50 points to successfully pass the course and obtain their course certificate.
A minimum of 80% of virtual attendance is required.
Last updated May 2020
About the School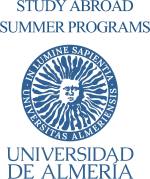 The University of Almería, Spain, organizes summer courses each July since 2013. They are designed by the most prestigious experts of the leading-edge fields of our University and are taught by Doctor ... Read More
The University of Almería, Spain, organizes summer courses each July since 2013. They are designed by the most prestigious experts of the leading-edge fields of our University and are taught by Doctors and Full Professors of proven expertise and experience in their respective areas of knowledge. All courses have an eminently practical focus and include visits to industries and companies of the field.
Read less