Doctorate of Mechanical Engineering
Home ›
PhD ›
Doctorate of Mechanical Engineering
Program Description
About
The Doctor of Mechanical Engineering (D.Sc) objective is to help students prepare for the increasing demands of designing and producing more complex mechanical devices to serve the needs of the organizations by focusing on basic research related to materials science and process engineering, product design, and information integrated manufacturing processes. The Mechanical Engineering is designed to advance the professional development of experienced Mechanical Engineering graduates and professionals in the Mechanical Engineering arena by extending their knowledge and equipping them with broad research and process Mechanical Engineering skills, enabling them to make a key leadership contribution to their chosen fields.
AIU's Doctorate degree in Education goes one step further by allowing students to study and research multiple key areas of computer science to develop a unique foundation of practical knowledge and computer science theory.
Your AIU Distance Learning Doctorate program in Education will be a custom-made program, designed just for you by you and your advisor. This flexibility to meet your needs is seldom found in other distance learning programs. Our program does not require every student to study the same subjects and use the same books and other learning materials as every other student. Instead, our online Doctoral programs are designed just for you. They are individually designed to meet your needs and help you to reach your professional and personal goals.
For South African citizens interested in our offers: Please note that our partner university AIU and it's programs are fully accredited by ASIC the UK Government body for accreditation of foreign Universities, however AIU is not yet recognised by SAQA within South Africa.
Important: Below is an example of the topics or areas you may develop and work on during your studies. By no means is it a complete or required list as AIU programs do not follow a standardized curriculum. It is meant solely as a reference point and example.
Core Courses and Topics in Mechanical Engineering:
Automotive Control
Heat and Mass Transfer
Intermediate Fluid Mechanics
Gas Dynamics
Structure of Materials
Electrical and Optical Properties of Materials
Thermodynamics and Kinetics
Thermal Properties of Materials
Mechanical Properties of Materials
Synthesis, Characterization and Processing of Materials
Synthetic Polymer Chemistry
Composite Materials
Mechanical Vibrations
Mechanical Behavior of Materials
Vibrational Spectroscopy
Statistical Mechanics of Polymers
Rubber Elasticity
Combustion
Renewable Energy
CAD/CAM Theory and Applications
Stress Analysis
Finite Element Analysis
Analysis and Design of Robotic Manipulators
Biomechanics of the Musculoskeletal System
Electromechanical Systems and Applied Mechatronics
Friction and Wear
Orientation Courses:
Communication & Investigation (Comprehensive Resume)
Organization Theory (Portfolio)
Experiential Learning (Autobiography)
Academic Evaluation (Questionnaire)
Fundament of Knowledge (Integration Chart)
Fundamental Principles I (Philosophy of Education)
Professional Evaluation (Self Evaluation Matrix)
Development of Graduate Study (Guarantee of an Academic Degree)
Research Project in Mechanical Engineering:
Doctoral Dissertation Project
MBM900 Doctoral Proposal
MBM902 Doctoral Dissertation (15,000 words)
Publication: Each Doctor of Mechanical Engineering graduate is encouraged to publish their research papers either online in the public domain or through professional journals and periodicals worldwide.
Last updated Jun 2019
About the School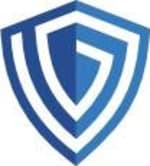 We believe only new, flexible educational solutions can meet the needs of many of today's potential students. Traditional education and their services don't have the flexibility to overcome today's ad ... Read More
We believe only new, flexible educational solutions can meet the needs of many of today's potential students. Traditional education and their services don't have the flexibility to overcome today's adults' hurdles to educate and improve themselves sufficiently. Many people are held back by rigid schedules, high fees and very time-consuming programs.
Read less