Doctor of Theology (Online)
Read more about this program on the school's website
Program Description
Doctor of Theology Online Degree
This online course is taught in English only.
When you have a first-hand, personal, experiential acquaintance with the Truth, you will be delivered from the power and restrictions of sin and set free to live in righteous, peace and joy in the Holy Ghost! That is what sound theology can do for you!
Are there any theological truths that you embrace as accurate but which you do not see manifest in your life? Do you want to go beyond a merely intellectual faith?
Knowledge without revelation and the release of faith to have the truth realized through experience keeps truth unproven and mere theory. Are you ready to move your theology out of your head and into your life?
If so, then a Doctoral Degree in Theology from Christian Leadership University is exactly what you've been searching for.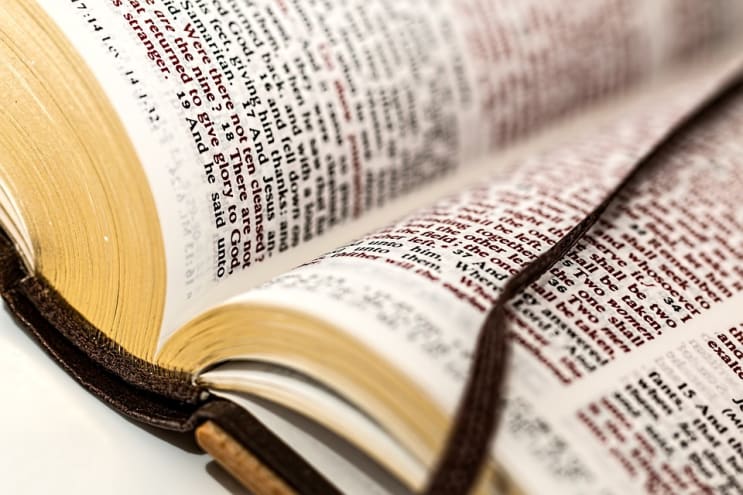 stevepb / Pixabay
An online Doctor of Theology degree program built around the voice of God
You are invited to experience the life-altering power of the voice of God, which is the central focus of our online Doctor of Theology degree program. Our aim is to provide you with an education that will not only help you understand the Bible but will also transform your life. This is an ideal program for Christian ministers and workers who desire a systematic study of Scripture.
A Doctoral Degree in Theology that's worth far more than the paper it's printed on
We believe that experiential knowledge is infinitely more valuable than detached book learning. All the head knowledge in the world will do you little good if you can't make it work in the real world. That's why every step of the way you will be applying what you learn. Each of our Theology courses is refreshingly practical and will guide you step-by-step through the processes and techniques that are used.
The primary objectives of this Doctor of Theology online degree program are:
To present the Word of God in such a manner that you can understand it with clarity and depth.
To help you develop a deeper relationship with God.
To assist you in gaining wisdom on how to apply the Bible to your everyday life.
To equip you with the knowledge and skills needed to communicate God's Word.
To help you mature in your walk with God, discover your ministry and calling and prepare you for Christian service and leadership.
"Can I really hear the voice of God as I study for my Doctorate of Theology online?"
Absolutely.
You are completely, 100% guaranteed to do so, otherwise, we have not done our job and you have missed out on the single most valuable tool we can offer you.
The Lord earnestly desires to speak directly to you and teach you more about Himself. He wants to be intimately involved in the process of shaping your theology, and He will give you a true, burning desire to read His Word and know His truth.
You don't have to settle for a distance learning Doctorate of Theology program that merely increases your head knowledge about God. You shouldn't feel compelled to use anything but your own intellect while working your way through volumes of information about the history of what God has done. When the voice of God is central to the process, it becomes truly exciting!
You won't ever get bored working toward this Doctorate of Theology
Online theological doctoral degrees are offered by a diverse array of Christian colleges. You needn't look far to discover that you can obtain a quality education in biblical-theological principles from just about any Christian university.
The difference is that at CLU, you will be guided step-by-step through the process of receiving divine revelation and allowing God to shape your theology. How often does that happen to you now? You don't have to settle for occasional divine insight. These Christian theology courses will ensure this happens to you all the time.
The voice of God is the central focus of everything we do here at CLU. You are invited to join us in acknowledging the Author of the Scriptures as the primary teacher throughout your theological education.
The fast track to your degree
You are much closer to your Theology Doctoral Degree than you realize. Bring in up to 50% of your degree through the combination of transcripts from other colleges or seminaries and a Life Experience Portfolio. Put your past studies and experiences to good use and earn your Doctoral Degree in Theology faster than you ever thought possible!
Earn Your Degree from Home
Obtain an accredited Doctoral Degree in Theology 100% through distance learning.
Theology Degree Fast Start
Earn up to 50% of your Theology Doctoral Degree through the combination of life experience credit and transfers from other colleges or seminaries.
Why Pay More?
Tuition at CLU is about 1/10th of the average private college, and about 1/4thof a public state college.
Students from developing countries will receive a discount from Christian Leadership University:
If you are ordering a normal 3-credit CLU course, the course tuition is reduced from $300 to $150. Course materials and cost of shipping are extra.
We have more than 20 electronic training modules of our top courses which lead to a Diploma in Applied Spirituality. All materials are instantly available on your computer or smartphone. Normal price per module is $99 - $197, and you may request a coupon that discounts the module to half price. Click here for more information.
CLU is #1 in Revelation-Based Learning
Our unique approach is real life, biblically-grounded, revelation-based learning, authenticated by the voice of God.
Available Courses
REN103 Communion With God
REN204 Naturally Supernatural
THE101 Basics of Christianity
THE120 Foundational Experiences
THE121 Law and the Spirit
THE208 Church Triumphant
THE301 The Names and Attributes of God
THE302 Discovering the Blood Covenant
THE303 Feasts of Jehovah
THE310 Bible Speaks to Contemporary Issues
THE331 House-Church
BUS102 Fulfill Your Financial Destiny
HEA102 Take Charge of Your Health
REN206 Increasing the Anointing
MIN211 Building Dynamic Teams
COU301 Prayers That Heal the Heart
REN310 Wisdom Through Dream Interpretation
MIN310 Experiencing God in the Small Group
MIN415 Anointed Preaching
BIB390 Bible Research Methods
Requirements
Most of the Doctoral degrees require the completion of 40 credits beyond the Master's degree with the option of doing a doctoral dissertation for a portion of the credits. The following degrees require 60 credits beyond the Master's degree, including a mandatory doctoral dissertation: Doctor of Christian Philosophy, Doctor of Divinity, and Doctor of Theology. These credits may come from a combination of 1) courses taken; 2) an original dissertation or ministry project, and 3) a practicum or internship experience. The student is expected to work together with the Dean in designing a program that will meet his desire for growth in the area(s) in which God has placed a passion in his heart.
Courses taken: The student may choose any of the courses offered by CLU. If he chooses an undergraduate course, additional work will be added to fulfill the graduate-level requirements.
Original dissertation or ministry project: This can be an original written work or the creation of ministry work. Uniqueness and/or originality will be key evaluation points of this project. If a written project, it should keep a balance between original textual research (in Scripture and secondary literature) and practical testing of the thesis in real life. Somehow the ministry work or the original written work should add a new perspective to the knowledge and practice of the topic addressed by the thesis.
Practicum or internship: We also encourage a portion of the doctoral degree to be from real-life ministry experience.
Limits: A maximum of 20 credits may be awarded for the total of both transfer credits from other institutions and from credits earned for life experience. Of these 20, no more than 10 may come from credits earned for life experience.
Contact Details
Email: clu@cluonline.com
Phone: 800-466-6961
or
716-681-4896
Fax: 716-685-3908
facebook: https://www.facebook.com/christianleadershipuniversity/
Last updated Sep 2020
About the School
Christian Leadership University brings the Voice of God to every learning experience. It's a unique approach that will transform the way you learn, and you'll never go back to dry studying again once ... Read More
Christian Leadership University brings the Voice of God to every learning experience. It's a unique approach that will transform the way you learn, and you'll never go back to dry studying again once you do it this way!
Read less