Doctor of Biblical Studies (Online)
Read more about this program on the school's website
Program Description
Doctor of Biblical Studies Online Degree
This online course is taught in English only.
Let the Author of the Book come alongside to open, reveal and explain the Scriptures to you! Your heart will burn within you and your life will be transformed as you go beyond simply studying your Bible to true biblical meditation.
Some Christian colleges and even Bible schools may be content with teaching from excerpts and selected passages of the Scriptures. Wouldn't you rather receive the whole counsel of God by meditating on every single Book?
Don't you want to see what kind of transformation God will bring to your life if you meditate on and receive revelation from the entire Word, from Genesis to Revelation?
If so, then a Doctor of Biblical Studies from Christian Leadership University is exactly what you've been searching for.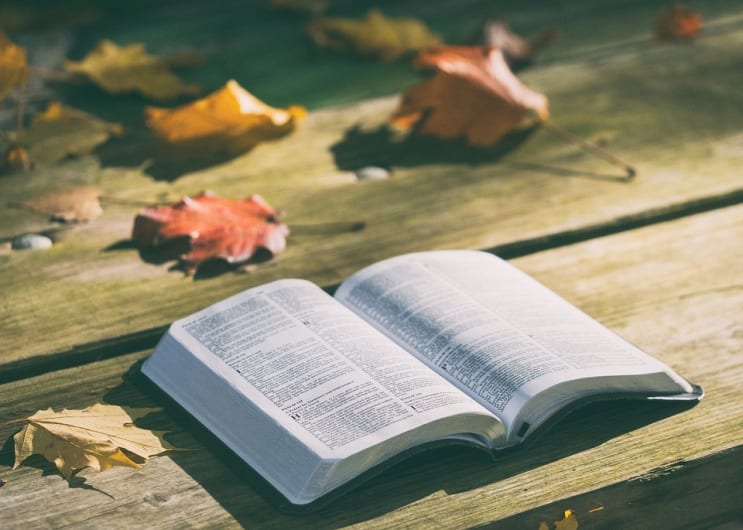 Pexels / Pixabay
A Doctor of Biblical Studies that's worth far more than the paper it's printed on.
We believe that experiential knowledge is infinitely more valuable than detached book learning. All the head knowledge in the world will do you little good if you can't make it work in the real world. That's why every step of the way you will be applying what you learn. Each of our Bible courses is refreshingly practical and will guide you step-by-step through the processes and techniques that are used.
The fast track to your degree
You are much closer to your Doctor of Biblical Studies than you realize. Bring in up to 50% of your degree through the combination of transcripts from other colleges and a Life Experience Portfolio. Put your past studies and experiences to good use and earn your Doctor of Biblical Studies faster than you ever thought possible!
Earn Your Degree from Home
Obtain an accredited Doctor of Biblical Studies 100% through distance learning.
Doctorate Fast Start
Earn up to 50% of your Doctor of Biblical Studies through the combination of life experience credit and transfers from other colleges or seminaries.
Why Pay More?
Tuition at CLU is about 1/10th of the average private college, and about 1/4thof a public state college.
Students from developing countries will receive a discount from Christian Leadership University:
If you are ordering a normal 3-credit CLU course, the course tuition is reduced from $300 to $150. Course materials and cost of shipping are extra.
We have more than 20 electronic training modules of our top courses which lead to a Diploma in Applied Spirituality. All materials are instantly available on your computer or smartphone. Normal price per module is $99 - $197, and you may request a coupon that discounts the module to half price. Click here for more information.
CLU is #1 in Revelation-Based Learning
Our unique approach is real life, biblically-grounded, revelation-based learning, authenticated by the voice of God.
Available Courses
REN103 Communion With God
BIB100 Understanding the Bible
MIN310 Experiencing God in the Small Group
BIB101 Pentateuch
BIB102 History I – United Kingdom
BIB103 History II – Divided Kingdom
BIB104 Poetry Books
BIB105 Major Prophets
BIB106 Life of Christ
BIB107 Acts and Epistles
BIB108 Epistles & Revelation
BIB109 New Testament Survey
BIB310 Principles of the Kingdom
BIB322 Isaiah
BIB375 Gospel of John
BIB377 Romans
BIB380 Ephesians & Colossians
BIB382 Pastoral Epistles
BIB390 Bible Research Methods
Requirements
Most of the Doctoral degrees require the completion of 40 credits beyond the Master's degree with the option of doing a doctoral dissertation for a portion of the credits. The following degrees require 60 credits beyond the Master's degree, including a mandatory doctoral dissertation: Doctor of Christian Philosophy, Doctor of Divinity, and Doctor of Theology. These credits may come from a combination of 1) courses taken; 2) an original dissertation or ministry project, and 3) a practicum or internship experience. The student is expected to work together with the Dean in designing a program that will meet his desire for growth in the area(s) in which God has placed a passion in his heart.
Courses taken: The student may choose any of the courses offered by CLU. If he chooses an undergraduate course, additional work will be added to fulfill the graduate-level requirements.
Original dissertation or ministry project: This can be an original written work or the creation of ministry work. Uniqueness and/or originality will be key evaluation points of this project. If a written project, it should keep a balance between original textual research (in Scripture and secondary literature) and practical testing of the thesis in real life. Somehow the ministry work or the original written work should add a new perspective to the knowledge and practice of the topic addressed by the thesis.
Practicum or internship: We also encourage a portion of the doctoral degree to be from real-life ministry experience.
Limits: A maximum of 20 credits may be awarded for the total of both transfer credits from other institutions and from credits earned for life experience. Of these 20, no more than 10 may come from credits earned for life experience.
Contact Details
Email: clu@cluonline.com
Phone: 800-466-6961
or
716-681-4896
Fax: 716-685-3908
facebook: https://www.facebook.com/christianleadershipuniversity/
Last updated Sep 2020
About the School
Christian Leadership University brings the Voice of God to every learning experience. It's a unique approach that will transform the way you learn, and you'll never go back to dry studying again once ... Read More
Christian Leadership University brings the Voice of God to every learning experience. It's a unique approach that will transform the way you learn, and you'll never go back to dry studying again once you do it this way!
Read less