Distance Learning MBA (London)
Home ›
MBA ›
Distance Learning MBA (London)
Program Description
Study for the number one ranked Distance learning MBA in the World at The Shard*
Looking to accelerate your career, increase your business knowledge and leadership skills and maximize your board level awareness without stepping out of work? Our part-time programme has been carefully designed for those wanting to study an MBA at a world-leading business school but is limited in the amount of time they can take away from their jobs.
Why WBS?
Warwick MBA students come to study with us from all over the world and are shaped by the values of our institution: Curiosity, Restlessness, Openness, and Excellence. Our unique core values provide a challenging and innovative learning culture that prepares our students for success in their future careers.
What makes the Distance Learning MBA different?
While the Distance Learning MBA is studied primarily in our bespoke online learning environment, the course is distinguished by offering two seven days 'Warwick Weeks' at WBS London, The Shard. During your week you'll have the opportunity to meet fellow participants, discuss case studies, listen to guest speakers, and enjoy lectures and thought-provoking discussions with faculty and your cohort.
International perspectives
In addition to the two Warwick Weeks delivered in London, your tuition fee includes one optional face-to-face module which can be taken during your required or elective modules, you can choose to study either in the UK or in cities such as Berlin, Rome, Dubai, Boston, Beijing and Mexico City**.
You will be part of an international community who share your goals and come with a diverse range of skills and experiences from across the globe. These talented, entrepreneurial business minds, along with our 40,000 strong WBS alumni community, will be your global network for life.
Challenging business insights with real-world application
Entrepreneurial in spirit and practice, we break new ground with our global business insights and empower our students to make a difference in business and the wider world. We do this by constantly challenging ourselves to take teaching and learning beyond the classroom by bringing in leading experts as Professors of Practice and as visiting lecturers. It is this real-world knowledge married with our outstanding interdisciplinary, global research that enables us to build links with international organizations like Jaguar Land Rover, Amazon, and Deloitte.
Inspiring speakers
We have welcomed some of the most influential leaders in the UK to WBS share their first-hand industry experience. You will be invited to attend events to hear exclusive insights from guest-speakers from a range of sectors and industries. You can also join our professional networks for the chance to grow your network further.
*Ranked in the Financial Times' Online MBA Ranking 2019
**Places are limited and are not guaranteed.
The academic year
Our Distance Learning MBA comprises eight required modules, your choice of four electives, and a consultancy project. The programme takes between two and four years to complete but how long you take to complete it is led by you. There are 30 teaching hours for each module, 40 hours of guided self-study and 30 hours of independent self-study.
How we assess your work
Your learning will be assessed through a variety of methods. There are online practice tests, individual written assignments, group work presentations and reports, and exams. Two of your modules will be assessed by examination at WBS London during each of the residential weeks.
How we teach
We are proud to be ranked number one in the UK for an MBA by distance and online learning and second in the world by the Financial Times. Our expertise has been developed over 30 years so you can be sure we know how to engage and inspire you.
Online learning
Teaching primarily takes place via our online learning environment my.wbs, which houses our teaching materials, interactive spaces, and our online classroom: wbsLive. Easy to use, my.wbs enables interaction in lectures, discussions and syndicate groups. It also allows you to test yourself, to access lessons and lecture recordings, submit assignments and to connect with other students and academics.
For each module, there will be ten online teaching sessions. These may be lectures, guest speaker sessions, seminars or focused revision sessions. Every session is recorded and available to view later at a time convenient to you.
Warwick Weeks held at WBS London, The Shard
Face-to-face interaction is an essential element of our programme so you will join us for two Warwick Weeks at WBS London during the programme. These intensive face-to-face periods of study will embed your learning, enrich your studies and allow you to grow your network. Each Week involves lectures, case studies, group work, assessment briefings, site visits, networking and social events along with careers and study skills sessions. Warwick Weeks run in September and April in your first year of study.
Face-to-face module
In addition to your Warwick Week attendance in London, included in your tuition fee is one optional face-to-face module. You can take your face-to-face module as one of your required modules or later in the course in the form of an elective.
You can choose to study outside the UK at one of our partner institutions such as Guanghua School of Management in Beijing, IPADE Business School in Mexico and Indian Institute of Management, Ahmedabad*.
Teaching team
Each module has a teaching team of subject specialists to support you online. They will facilitate wbsLive sessions, moderate online discussions and make sure you are up-to-date with subject-relevant topical information.
Study materials
You will receive tailor-made multimedia study materials with additional reading and resources. You will also have timetabled webinars and tutorials throughout each module. You'll also be able to access video interviews featuring our faculty and inspirational business leaders.
Exclusive online business insights
Our interactive study materials are supplemented by free online access to business and management journals and the extensive University of Warwick library which includes business databases such as Mintel Oxygen, Amadeus, Thomson Research and Factiva.
*Please note that module availability may vary year to year dependent on student demand, and scheduling constraints.
Inclusive services
Our CareersPlus team will support you throughout your MBA and beyond to ensure you achieve your full potential. You'll connect your goals and values and discover the influencing, communication and leadership skills you need to actively manage and accelerate your career.
Our services are tailored for you and planned around our Career Management Cycle. Designed to fit in with your studies, they are delivered when you are attending residential modules and online via webinars, resources, or specially designed courses. You'll also have access to career consultations, executive coaching and the opportunity to sign up for our award-winning mentoring programme.
All our Distance Learning MBA students have access to the following free services:
Coaching and career development support
One Executive Coaching session with an Executive Career Coach drawn from the WBS Coaching Panel
One career consultation with one of our highly trained CareersPlus experts available at any time during the programme to suit your needs. You may also extend your coaching relationships by purchasing further sessions
Access to careers workshops as part of our Careers Festival, held during both residential weeks, sharing the latest thinking on career management, covering a range of topics from career transition to negotiation skills
Skills webinars covering topics such as Salary Negotiation, Assertiveness Skills, Managing Workplace Politics, The 2 Hour Job Search and The First 90 Days.
Expert insights
Sector Specialist presentations - Experienced guest speakers share first-hand industry insights. Recent sectors have included Finance, Consulting, Marketing, Energy, FMCG, and Manufacturing.
Online resources
Job postings
WBS CareersPlus website packed with resources covering all aspects of career development
Online interview simulation via Sonru
Going Global (International Careers Information)
Pay Negotiation video workshop
360-degree online feedback tool to raise your self-awareness
15 lesson online Career Management module
Business journals and databases such as Marketing and Mintel Oxygen via the University of Warwick library
VMock CV preparation platform.
Recruiter events and opportunities
Recorded and streamed recruiter presentations - Your chance to find out about upcoming opportunities. Previous companies have included Deloitte, Jaguar Land Rover, and Capco
Recorded and streamed practitioner lectures covering topics such as leadership and influencing. Recent presenters include Jon Hendry Pickup, Chief Executive Officer, Prezzo Ltd; Wasim Khan, CEO of Leicestershire County Cricket Club; and Louise Ainsworth CEO UK, Kantar Millward Brown.
You are also welcome to attend these events face-to-face if you are nearby.
Last updated December 2019
About the School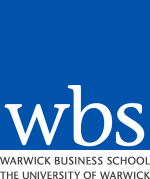 Warwick Business School is one of the UK's top providers of finance and business research and education. Our world-class reputation is reflected in our league table rankings, attracting strong links w ... Read More
Warwick Business School is one of the UK's top providers of finance and business research and education. Our world-class reputation is reflected in our league table rankings, attracting strong links with the business community.
Read less