Diploma/Advanced Diploma of Project and Program Management Online
Home ›
Diploma ›
Diploma/Advanced Diploma of Project and Program Management Online
Read more about this program on the institution's website
Program Description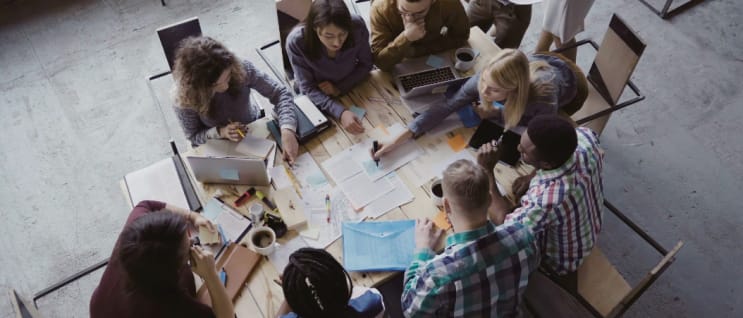 Use your initiative and judgement to direct, plan and lead a range of programme functions.
Achieve organisational objectives by managing or directing a range of projects.
Take accountability for personal and team outcomes.
Why study this qualification?
Project and Programme management is used in a variety of industries and is applied across a wide variety of situations. Organisations today are operating in very competitive environments and must respond quickly to global challenges and internal and external issues. To address these challenges organisations need to ensure a structured planned approach to organise, control, and manage resources to deliver timely results, which are aligned to business goals.
It is estimated that around 88,000 people are employed in Australia as Project and Programme administrators and managers. The primary employment as per government statistics is in the Public Administration and Safety; Education and Training; and Health Care and Social Assistance sectors.
Why choose Pacific Training Group
We make learning flexible, fun and affordable by offering our students the opportunity to study in class, online and also in the workplace. We provide professional programs and skillsets in areas such as Management, Leadership, Digital Technologies, Events, Tourism and Hospitality, giving you all the skills that you need to start your new exciting career.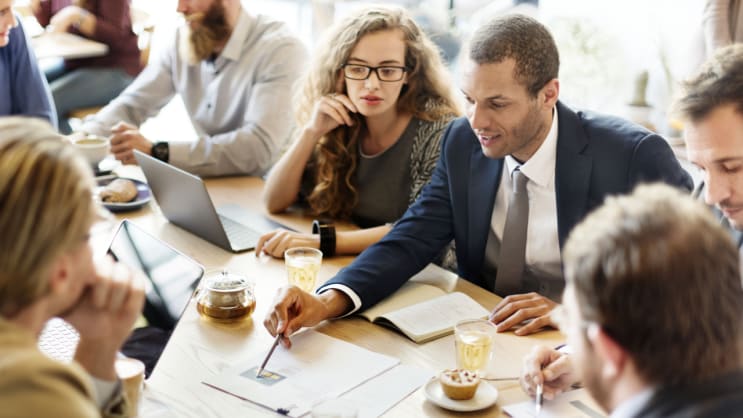 Explore your options
A Programme Manager manages multiple projects, and sometimes multiple programmes while a Project Manager manages the teams responsible for fulfilling the project and achieving its deliverables. In general terms, a programme manager has broader responsibilities than the project manager. Therefore, the tools they use are focused on either the macro, for the programme manager, or the micro, for the project manager.
Develop skills in project leadership and management to achieve organisational objectives by effectively leading and managing teams, and managing project scope, time, quality and cost. Turn ideas into reality with a Project Management qualification.
Effectively leading and managing teams.
Managing project scope, time, quality and cost.
Managing project information and stakeholder engagement.
Managing project risk and work, health and safety.
Turn ideas into reality.
Recognised project management qualification.
Best-practice knowledge, skills, tools and techniques.
Improve the quality of work.
The core level of embedded understanding of programmes.
In-demand skills.
Further studies: Successfully complete BSB61218 Advanced Diploma of Project Management and receive one credit towards our BSB61218 Advanced Diploma of Program Management.
Develop advanced skills in project leadership and management from the development of organisational objectives to successful implementation of operational goals. Gain a Advanced Diploma in Program Management to put you on the right track in your project management career.
Developing business cases.
Managing programme finances, risk and governance.
Engaging in collaborative alliances and communities of practice.
Managing innovation and continuous improvement.
Programme execution and implementation.
Business case development.
Finance.
Continuous innovations.
Mentorship.
High demand skills.
Career Opportunities
Project Administrator
Program Manager
Project Manager
Construction and remodelling assistant
Warehouse and manufacturing line lead
Helpdesk and customer service manager
Academic research officer
Project assistant
Quality assurance tester
Assistant event planner
Business Analyst
Marketing Analyst
Team Leader
Logistics Coordinator
Sales Manager
Study Mode
This course can be taken online and on-campus. All on-campus classes are held through a blended learning method. Students are expected to attend a weekly 20-hour class: 15 hours on-campus and 5 hours online
Entry Requirements
Entry requirements:
Minimum 18 years
Australian Year 11 or equivalent
An upper-intermediate level of English or IELTS 5.5
Students must provide their own laptop and have access to high-speed internet.
Apply now to avail the $40 per week instalment promo! Click here to apply!
Last updated Dec 2020
About the School

Pacific Training Group brings a fresh approach to vocational education and training in the areas of project and program management, applied blockchain, hospitality management, event management, leader ... Read More
Pacific Training Group brings a fresh approach to vocational education and training in the areas of project and program management, applied blockchain, hospitality management, event management, leadership and management, as well as social media marketing and communication. Working in cooperation with a network of significant industry partners, Pacific Training Group offers a unique blend of classroom-based training, online learning, and industry emersion. Graduate with extensive industry skills, Pacific Training Group offers a network of employment contacts and a qualification that is recognised in Australia and beyond. Visit www.pacifictraining.edu.au today.
Read less