Diploma in Social Media Marketing
Program Description
Specialization is for when you don't just want to play the digital marketing game anymore, you want to drive it. To change it. This dynamic online social marketing course gives you the skills, know-how, strategy and techniques to be that change. Become a Member and connect to the industry and white-hot opportunities. Here is power. The power to influence. To speak to billions of people.
Under the Guidance of Global Industry Advisory Champions Including:
You don't just do a course. You join a conversation.
We Get You in the Game and Keep You There
Our courses bring leading thought and practice - and right from the moment you sign up for a course, you also become a Member of the DMI which means you get access to an unparalleled toolkit of resources for your career.
1st year FREE with all courses €150 Renewal each year.
White-hot course content
Get the latest up to date courseware via our learning experience platform.
Globally recognized Certification
A globally recognized certification to move you & your career forward.
Maintain your Status and Skills year-on-year
Continuous professional development guaranteed, keep you always in the game.
Toolkits & Premium Content
The latest content and toolkits to always keep you in the game.
Vibrant connected community
Connect and join over 47k members globally in the DMI Network.
Test your skills diagnostic
Benchmark your skills against your professional competition and stay top of your game.
What Will I Learn
We give you the thinking and tools to become a leading player on the digital stage. Create a powerful and dynamic digital strategy. See it manifest into real-world, business-changing action. The modules are building blocks – of knowledge, of your vision, of the leading Social Media Marketing Certification.
Modules
Social Research
Content Creation
Content Outreach
Facebook
Twitter
Linkedin
Snapchat & Instagram
YouTube & Social Video
Social Customer Service
Strategy & Planning
Social Research
Module info & Overview
Just who are your audience? What do they do, think, feel, eat, love, hate and 'like'? And what do they think about you? Knowledge is power. And both knowledge and power are fascinating.
This module gives you the research techniques to know your audience, and cultural and industry trends. Every day the very people you want to reach throw up gigantic amounts of data. Without the right tools and thinking, it's a critical mass of meaningless banality. With the right tools and thinking, you have insight deep into hearts and souls.
Content Creation
Module info & Overview
Twitter spats. Facebook kittens. Instagram bodies. Humans of Everywhere can't get enough content – so better content means world-size opportunities.
First up, what do your peeps want to see and share? Once upon a time, putting the right content before the right eyeballs at the right time was a digital game of 'pin the tail on the donkey'. Nowadays, we have sleek and powerful content management functions to target, select your platform and make use of social listening (which sounds delightfully sinister but isn't) and competitor analysis.
This module covers key considerations, the various content formats on the platforms (a 'story' isn't something you merely tell nowadays), the awesome power and practice of scheduling content and how to tie it all together with the mother of all strategies.
Content Outreach
Module info & Overview
Your content seeds must be scattered widely - yet carefully - so that they fall on fertile minds. From these humble seeds, fantastical money trees shall bloom.
Content seeding is an oh-so-clever way to squeeze every last drop of effectiveness out of your content. It's all about relevance. Scatter your brand messages in the places where your audience are likely to be. Choose canny paid promotion and influencers with true influence. Watch as your pertinent, entertaining, heart-warming or slick content or brand message grows legs of its own and flies around on invisible wings. Measure your success, then rinse and repeat - only better - because now you have all the tools and skills you need to build a titanium strategy from which to scatter your super-seeds.
Facebook
Module info & Overview
Facebook is the behemoth of community building so the opportunities here are biblical in scale. This module helps you: understand the enduring appealing of this great big, sprawling original, set up a Facebook Business page and build a community around it, unleash the potential of the platform feature, create compelling Facebook ads and ensure the come before the right eyeballs thanks to a canny mix of targeting strategies, learn all about KPI monitoring, ongoing measurement, reach up to 1.6 billion human beings on any given day.
Twitter
Module info & Overview
Twitter is a different animal - less community, more punch. It's also surprisingly young and ever-so-slightly more male. The media is the message (think about it). Twitter literally challenges you to be 'more clever', and this module shows you how. We cover: what a winning Twitter account looks and acts like how to use Twitter Ads Manager the right Twitter Ad format or you campaign using Twitter Analytics for even more cleverness how to create more Twitterish content - snappy, sharp, shareable and short. Because Twitter doesn't suffer fools.
Linkedin
Module info & Overview
This one is all about slick and effortless professionalism. Learn how to use features such as Company pages and Showcase pages, to create an exemplary presence for your company – and gain a deep understanding of what that means in this context. Here you encounter ad formats such as Text ads, Sponsored ads, Sponsored InMails, Display ads, and the aptly named Dynamic ads. See what best practice means on this platform, strategize like a CEO and measure the effectiveness of your campaigns. It's a bit like wearing smart casual. Tonally, it's a balancing act, kind of trickier than you might think. Too formal and 2009 will come to drag you back. Too casual and you so don't get it. But do Linkedin well and your competitors shall be painfully outclassed. You've got this – because we have.
Snapchat & Instagram
Module info & Overview
And now for something young and cool, where product placement is as easy and seamless as 20 minutes of unplanned scrolling. Behold Instagram, the behemoth of the future, and Snapchat, home of the yoof. The module gives you a deep understanding of how these platforms work (faster, more visual), how to make your brand work in these very different spaces and why you need this great spread of messaging across the platforms. Create a go-to Insta account. Work those tricky Snap features. Strategize, advertise and optimise. And learn how here to analytics equals #superpowers.
YouTube & Social Video
Module info & Overview
YouTube because you have eyes to see. And a picture speaks a thousand words – and this being social, should inspire a few thousand too. Social video is one of the most awesome tools in your new bag of digital tricks. And the video is no longer the preserve of guys with film study degrees. This superpower is now yours, and here we give you all the tech and thought basics to make it happen, including how to set up and manage a YouTube channel and create strategies that don't treat creativity like a buzzword. Learn how video sits within the rest of your mix across platforms, build your online audience and use advertising and analytics for visual campaigns that mesmerise.
Social Customer Service
Module info & Overview
One of the most interesting dynamics of social media is how it manages to be collective - the great big bee brain containing the thoughts of billions - yet also personal (it's about what I 'like') and actually kind of intimate (my platform in my own time). This leaves miles of scope for that important personal interaction, and social customer service is your opportunity to shine bright like a digital diamond. This module shows you which platforms do service best and how. It's about happiness – best practice in how to measure your customers'; how to train happiness-inducing social customer service agents, and how to build and run online support communities that make people happy. You also get to evaluate your performance and how to make Peer-to-Peer (P2P) communities (where consumers rate your offering) happy too. This is human values dressed up as tech.
Strategy & Planning
Module info & Overview
You've got skills, tools, followers, know-how, tech, savvy, smarts and big ideas. Now learn to tie it all together with cutting-edge strategy, the visionary stuff, as practised by the world's leading brands on social. And work out how your wild and responsive social offering sits with – or carries – the rest of your marketing mix. Here we look at the research – owned, accessed, desk and audience research – because knowledge is razor-sharp and super-specific these days. Work the silent superpower of deep social listening. Set actionable objectives and KPIs. Turn your plan into a vast, fast-unfolding and hyper-responsive reality. Make it happen and then make it happen better with analytics and measurement tools. You a now a true player of the game. Choose your prize and win it.
The Programme is Aimed at:
Sharp and experienced players of the digital sales and marketing game who aren't content to be mere players anymore
Sales professionals. Marketing Managers. Team leaders. Business Consultants and Developers. Professionals who've taken their vision as far as they can go without specialised skills – and plan to fix that
Entrepreneurs who want to be more entrepreneurial
Those who realise specialisation gives you a real, sharp, tangible competitive edge -with which to slice through the competition
Inspired career changers
Talented people who know that Certification makes doors open
Over 47K Members Globally Trust DMI to Progress Their Career.
92% of our members have said that our course has had a positive impact on their career.
81% of our members have been promoted after completing one of our courses.
88% of our members are working at a senior or management level.
Now This is What You Call Support
We think of everything. We even packed for you. We threw in Forums, Knowledge Base and a ready and eager Support Team to make your journey easy.
Class Tutors
Expert and engaged, our tutors come from real digital backgrounds. They know this game.
Connected Community
Membership means you join a dynamic DMI network of digital players. Connect to real insight and opportunities.
Support Team
Whatever it is, we've got it covered. This is 360-degree support. The team is right there when you need them.
Your Questions Answered. And Then Some
Everything you need to know about acquiring digital superpowers, connecting with the hive mind of digital talent via the Membership portal, building a titanium career with lasting Accreditation, how to take over the universe and more.
How is the Social Media Marketing Certificate assessed?
The Specialist Certificate in Social Media Marketing is assessed by one three hour exam. These are administered by our computer-based testing partner, Pearson Vue, via its global network of test centres. Candidates need to achieve a minimum of 60% to pass the exam.
Your examination fee is included in the course price but subsequent re-sits due to failed attempts will incur a fee of approximately €60 or local currency equivalent payable directly to Pearson Vue when you book your repeat attempt.
Who should take this social media marketing course?
The Specialist in Social Media Marketing is suitable for people who are responsible for the planning, execution and management of social media campaigns. Social media specialists, enthusiasts, executives or anyone who would like to enhance their digital marketing knowledge base in this area would excel on this course.
You may be a business owner looking to take your online marketing to the next level or you may be someone looking for a change of career. The only prerequisite is that you have an interest in a social media marketing career.
This specialist certificate is suitable for any level of skills or experience and is designed to prepare you to engage specifically with social media marketing within an overall digital marketing domain.
Do I need to have a marketing background?
Anyone can apply for the Specialist Certificate in Social Media Marketing. A background in a related discipline is not required – the aim of the online SEO course is to allow you to learn everything you need to know about search marketing and to kickstart a new and exciting career. You may be a business owner looking to take your online marketing to the next level or you may be someone looking for a change of career. The only prerequisite is that you have an interest in an SEO/PPC marketing career.
How much does the online social media marketing course cost?
The Specialist in Social Media Marketing costs €1700 to study online. This includes all course content and the examination fee.
Last updated Dec 2019
About the School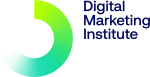 The Digital Marketing Institute is the global certification standard in digital marketing and digital selling education. To date, over 47k people in 135 countries have studied with the Digital Marketi ... Read More
The Digital Marketing Institute is the global certification standard in digital marketing and digital selling education. To date, over 47k people in 135 countries have studied with the Digital Marketing Institute, making ours the most widely taught digital certification standard in the world. At the Digital Marketing Institute, we have made it our mission to transform the skills and knowledge of digital professionals on a global scale. There are three core reasons for this. The first is to advance the careers of marketers and sellers, the second is to address the digital skills shortage to ensure businesses have a capable and agile workforce. The final reason is to provide educators with professional certifications that can nurture future generations. We're as passionate as we are ambitious, and the journey has only just begun.
Read less