Diploma in Lean Manufacturing
Program Description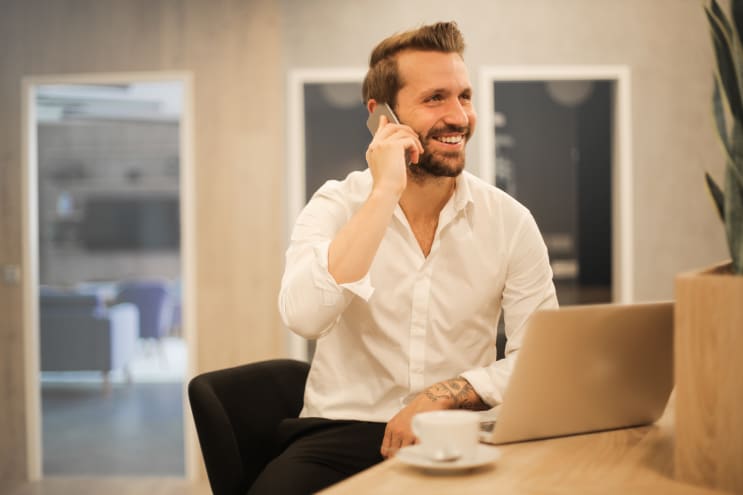 objective
Develops and certifies high-level competencies in tools and methodologies related to quality and productivity systems. Execute your training as a specialist in the implementation of lean principles throughout the value chain. It helps manufacturing and service companies increase their profitability.
Benefits of the program:
You will apply slender thinking in manufacturing, functional areas and the entire value chain.
You will develop an integral vision of essential concepts and practices of operational excellence.
You will learn and apply concepts and techniques to ensure efficient operation.
You will know what is really important for your clients and their values.
Addressed to:
CEOs; executives from operational and administrative areas; project managers and continuous improvement; anyone interested in learning and applying the key components of strategic management in an organization.
Content of the program
The Diploma in Lean Manufacturing consists of eight modules , which total 96 hours of study in total.
Module 1. Lean Thought (12 hours)
Introduction.
Principles of slender thinking.
8 wastes (Muda), Fluctuation (Mura) and overload (Muri).
Toyota Production System (TPS).
Workflow analysis.
Module 2. Continuous and Flexible Flow (12 hours)
Visual workplace
Standardization.
Heijunka
Pull system.
Quick changes
Module 3. Reliable Processes (12 hours)
Introduction to the module and the relationship between the topics to be covered.
Steps of the methodology A3.
Background.
Current situation.
Analysis of causes.
Define objective status.
Implementation plan.
Monitoring and results.
Question technique 5W-2H.
Andon as a vital element for the visual factory.
Poka-Yoke for the prevention of defects.
Jidoka or intelligent automation to prevent defects.
AMEF for the prevention of problems.
Basic methodology for problem solving and support for the A3.
Examples and exercises.
Module 4. Stable and Standardized Processes (12 hours)
Productivity engineering and operational excellence.
Productivity engineering practice.
Analysis and evaluation of processes.
Practice of analysis, evaluation and improvement of processes.
Theory of constraints.
Tools for Process Reengineering.
Manufacturing cells: theory and practice.
Balancing assembly lines; theory and practice.
Operational integration and management of the supply chain.
Module 5. Lean Culture (12 hours)
Proof of purpose
Organizational thinking
Respect for individuals.
Humility.
Integration of learning and cocheo.
Staff development - education, training and car rental.
Motivation, empowerment and involvement.
Multi-skills
Skills assessment.
On-the-job training.
Cocheo and tutoring.
Leadership development
Team work.
Suggestion systems.
Share information (Yokoten).
Module 6. Lean Manufacturing Support Systems (12 hours)
Introduction to inventory control.
Control of stocks.
Economic impact of inventories.
Models for decision making in inventories.
Continuous review model.
Periodic review model.
Introduction to the TPM.
The TPM System.
Implementation of the TPM.
Module 7. Evaluation and Project Management (12 hours)
Analysis of the value of money over time.
Methods and techniques of economic justification of investment projects.
Comparison of alternatives.
Calculation of the cost of financing a project.
Effect of inflation on the profitability of investments.
Sensitivity analysis
Fundamentals of Project Management
Planning
Programming.
Control.
Monitoring and implementation
Module 8. Review and Presentation of Projects (12 hours)
Presentation of the final project carried out by the participant during the course
Last updated Mar 2020
About the School
El Tecnológico de Monterrey es una institución de carácter privado, sin fines de lucro, independiente y ajena a partidos políticos y religiosos. Fue fundado en 1943 gracias a la visión del empresario ... Read More
El Tecnológico de Monterrey es una institución de carácter privado, sin fines de lucro, independiente y ajena a partidos políticos y religiosos. Fue fundado en 1943 gracias a la visión del empresario mexicano Eugenio Garza Sada. Su labor es apoyada por asociaciones civiles integradas por destacados líderes de todo el país, comprometidos con la calidad de la educación superior y con el desarrollo de México.
Read less
Monterrey ,
Buenavista ,
Mexico City ,
Zapopan ,
Puebla City ,
Mexico City ,
Santiago de Querétaro ,
Tampico ,
San Luis Potosi ,
Ciudad Juarez ,
Leon ,
Saltillo ,
Cuernavaca ,
Toluca ,
Chihuahua ,
Aguascalientes ,
Culiacán ,
Hermosillo ,
Tijuana ,
Morelia ,
Torreón ,
Cancún ,
Heroica Veracruz ,
Ciudad Obregón ,
Pachuca ,
Reynosa ,
Irapuato ,
Mexicali ,
Mérida ,
Oaxaca ,
Villahermosa ,
Nogales ,
Campeche ,
Mexico City ,
Ciudad López Mateos ,
Zacatecas ,
Tuxtla Gutiérrez
+ 36 More
Less