Diploma in Food and Beverage Management (Online)
Home ›
Diploma ›
Diploma in Food and Beverage Management (Online)
Program Description
Program Details
Program Code: 1868
School: School of Hospitality, Tourism and Culinary Arts
Credential: Ontario College Diploma
Program Type: Post-secondary program
Program Length: 2 years/ 4 semesters
Start Date: Fall, Winter, Summer
Location: Online
Program Overview
If you aspire to create memorable experiences for dining guests and have the passion and drive to work hard to achieve results, Centennial College's Food and Beverage Management program is for you.
The Food and Beverage Management courses in this diploma program have been designed to prepare you with the job skills for success in the restaurant and foodservice industry and the leadership skills for a progressive career. This field will include everything from the large multi-unit organizations to small independent operations that add up to a $70-billion industry in Canada and more around the world.
You'll also graduate with essential industry certifications (Smart Serve, Safe Food Handlers, and CPR) that will make you even more employable in the restaurant industry, which is often said to be an extension of show biz. From dynamic staff to innovative menus, a modern restaurant experience is as much about the show as it is about the perfectly prepared food and flawlessly executed service. As a Food and Beverage Management program grad, you'll play a crucial part in making it happen.
It's Your Shift Training and Awareness Program
The program will include an innovative industry training and awareness certification, It's Your Shift. The certification will equip you with crucial knowledge and provide current resources focused on sexual harassment prevention and safe practices for intervention as a frontline worker or manager. It will support you, as you enter the hospitality industry, to become a leader for the prevention of sexual harassment and contribute to the evolution of safe and welcoming work environments.
The Ocean Wise Program
The School of Hospitality, Tourism, and Culinary Arts and The Local Cafe and Restaurant use delicious and ocean-friendly Ocean Wise products. Ocean Wise is a conservation and education program that works with chefs, restaurants, and seafood suppliers to help them with sustainable seafood sourcing.
Feast On® Certification
Centennial College's School of Hospitality, Tourism, and Culinary Arts has become the first academic institution to receive Feast On® certification for its sourcing of local food and beverage products used in the academic programs and the School's experiential-learning foodservice operations. The Culinary Tourism Alliance established Feast On as a certification program that recognizes businesses committed to sourcing Ontario-grown and -produced food and drink.
Program Outline
Semester 1
Semester 2

COMM-160/COMM-161 College Communications 1
COOK-105 Theory of Food
COOK-111 Culinary Skills
GNED General Education Elective
HOSP-102 Food Safety, Smart Serve, First Aid
HOSP-111 Introduction to Hospitality Operations
HOSP-115 Math for Hospitality
HOSP-122 Beverage, Bar and Dining Room

COMM-170/171 College Communication 2
GNED General Education Elective
HOSP-101 Introduction to Computers (Online)
HOSP-204 Introduction to Hospitality Sales and Marketing
HOSP-210 Human Resources
HOSP-215 Introduction to Hospitality Accounting
HOSP-220 Principles of Hospitality Management
HOSP-222 Restaurant Operations

Semester 3
Semester 4

COOK-207 Purchasing for Commercial Kitchen
FBMP-202 Menu Management and Design
FBMP-204 Advanced Beverage Management
HOSP-307 Hospitality Management Career Preparation
HOSP-314 Risk Management
HOSP-320 Principles of Food, Beverage and Labour Cost Control
HOSP-322 Special Event Operations

FBMP-444 Work Integrated Learning: Food and Beverage
GNED-500 Global Citizenship: From Social Analysis to Social Action
HOSP-400 Career and Leadership Development (Online)
Program Vocational Learning Outcomes
Program Vocational Learning Outcomes describe what graduates of the program have demonstrated they can do with the knowledge and skills they have achieved during their studies. The outcomes are closely tied to the needs of the workplace. Through assessment (e.g., assignments and tests), students verify their ability to reliably perform these outcomes before graduating.
Plan, prepare, and present quality food and beverage for a variety of hospitality environments.
Deliver accomplished service of food and beverage for a hospitality enterprise.
Support an industry and workplace service culture by adopting a positive attitude and professional decorum, accommodating diverse and special needs, and contributing as a team member.
Deliver customer service and solutions that anticipate, meet, and/or exceed individual expectations, as well as organizational expectations, standards, and objectives.
Use marketing concepts, market research, social networks, sales and revenue management strategies, relationship management skills, and product knowledge to promote and sell hospitality services, products, and guest experiences.
Apply business and revenue models as well as basic accounting, budgeting, financial, and administration skills to support the effective management and operation of a variety of organizations delivering hospitality services and products.
Comply with relevant organization and workplace systems, processes, policies, standards, legal obligations, and regulations, and apply risk management principles, to support and maintain efficient, safe, secure, accessible, and healthy hospitality operations.
Use appropriate technologies to enhance the quality and delivery of hospitality services, products, and guest experiences and to measure the effectiveness of hospitality operations.
Keep current with hospitality trends and issues, and interdependent relationships in the broader tourism industry* sectors to improve work performance and guide career development
Use leadership, teamwork, conflict, and relationship management skills and tools, as well as knowledge of organizational behavior, labor relations, employment standards, and human rights to contribute to a positive work environment.
Respond to issues and dilemmas arising in the delivery of hospitality services, products, and guest experiences by using and promoting ethical behavior and best practices of corporate social responsibility and environmental sustainability.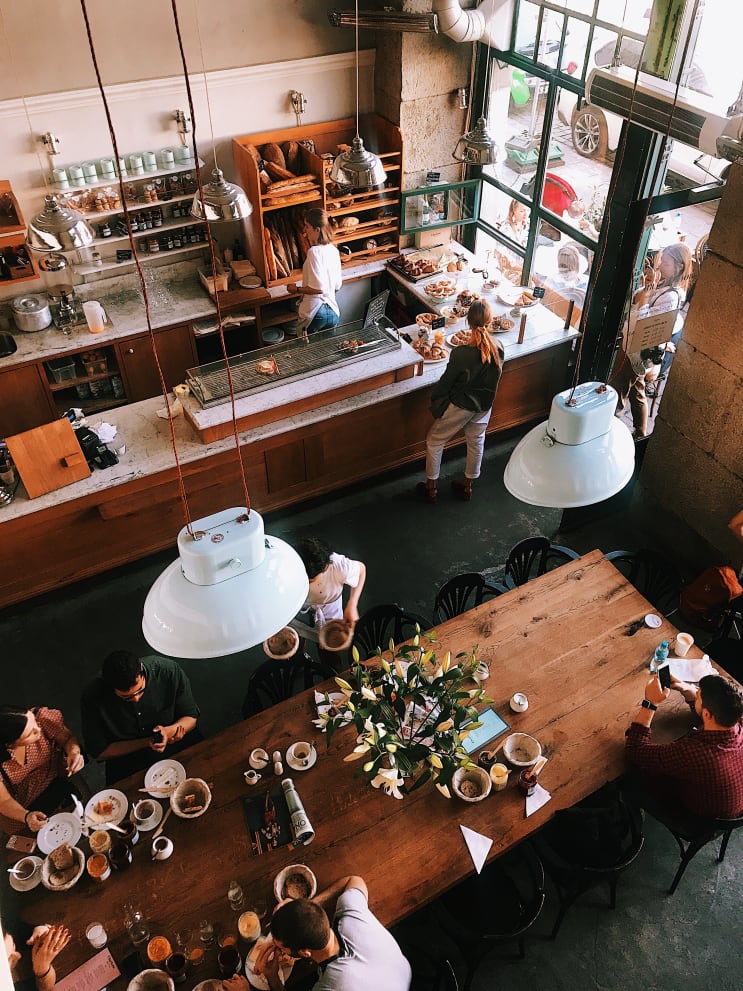 Career Options, Academic Pathways, and Partners
Articulation Agreements
Qualified graduates may be eligible to participate in pathway programs with partnering institutions. These pathway programs allow you to receive degree credit for learning obtained at Centennial College.
Please note that each partnership has a specific minimum grade requirement in order to qualify to transfer credits, which are assessed by the partner institution.
Davenport University, USA
Guelph, University of, Ontario
Niagara College, Ontario
SHMS Swiss Hotel Management School
Vancouver Island University - Vancouver Island*
*Vancouver Island University: This program articulates directly to the Bachelor of Hospitality Management program at Vancouver Island University, allowing you to also complete a degree in an additional 2 years. //www2.viu.ca/calendar/Business/bachelorhospitality.asp
**Royal Roads University: This program articulates directly to the Bachelor of Arts in International Hotel Management at Royal Roads University, with a minimum B (3.0/4.33) GPA.
Please visit our website at www.centennialcollege.ca/admissions/applying/education-pathways/outbound-pathways for more information on articulation agreements.
Career Outlook
Restaurant Manager
Catering Manager
Food Entrepreneur
Food and Beverage Manager
Event Manager
Banquet Manager
Food and Beverage Director
Dining Room Manager
Admission Requirements
Academic Requirements
Ontario Secondary School Diploma (OSSD) or equivalent, or mature student status (19 years or older)
English Grade 12 C or U, or equivalent (minimum grade required) or take the Centennial College English Skills Assessment for Admission
Additional Requirements
English language proficiency
Last updated Jul 2020
About the School

Centennial College is Ontario's first public college with five campuses in Toronto, Canada. Centennial offers high-quality Canadian Education that is hands-on and employment-focused. Programs at Cente ... Read More
Centennial College is Ontario's first public college with five campuses in Toronto, Canada. Centennial offers high-quality Canadian Education that is hands-on and employment-focused. Programs at Centennial promote experiential learning with laboratory instruction, co-op education, and industry placements
Read less