Diploma in Digital Strategy & Planning
Program Description
The specialisation is for when you don't just want to play the digital marketing game anymore, you want to drive it. To change it. This dynamic online search marketing course gives you the skills, know-how, strategy and techniques to be that change. Become a Member and connect to the industry and white-hot opportunities. Here is the power of the Big Picture. The power to think, to lead, to create.
Under the Guidance of Global Industry Advisory Champions Including:
You don't just do a course. You join a conversation.
We Get You in the Game and Keep You There
Our courses bring leading thought and practice - and right from the moment you sign up for a course, you also become a Member of the DMI which means you get access to an unparalleled toolkit of resources for your career.
1st year Free with all courses €150 Renewal each year.
White-hot course content
Get the latest up to date courseware via our learning experience platform.
Globally recognized Certification
A globally recognized certification to move you & your career forward.
Maintain your Status and Skills year-on-year
Continuous professional development guaranteed, keep you always in the game.
Toolkits & Premium Content
The latest content and toolkits to always keep you in the game.
Vibrant connected community
Connect and join over 47k members globally in the DMI Network.
Test your skills diagnostic
Benchmark your skills against your professional competition and stay top of your game.
What Will I Learn
We give you the thinking and tools to become a leading player on the digital stage. Create a powerful and dynamic digital strategy. See it manifest into real-world, business-changing action. The modules are building blocks – of knowledge, of your vision, of the leading Certified Digital Marketing Specialist - Digital Strategy & Planning that is you. Here is what you need to know:
Modules
Traditional Communications
Digital Communications
Digital Channels
Automation & Communication
Budget & Resourcing
Big Data & Analytics
Digital Leadership
Strategy Formulation & Plan
Introduction
Module info & Overview
We bring science to thought. We have created the 3i Framework which is designed to help you select the best digital strategy for your organisation and make it happen. The 3i is smart and rigorous. It's transformative. And you shall be impressed. This module introduces this nifty piece of brainwork. Later modules expand on it.
The fundamental concepts underpinning the DMI 3i Methodology
​Key components in an effective digital strategy
​The how-to's of business strategy development
​Strategic management, a long-sighted look at lasting, growing success
Traditional Communications
Module info & Overview
Let us pause for a moment to appreciate the great, world-changing tradition of our discipline. Classics never go out of style. The value proposition has held its value through the decades. Know thy audience (research) is still the challenge of a marketeer's lifetime. The classic marketing mix, the customer journey, communications and creative planning, media strategy and amplifying brand performance are here to stay too. However, along came digital. And it changed everything. How we read, shop, watch movies, date, cook. Our behaviour and lifestyles have been warped around the wonderous possibilities granted to us by tech. Decision-making is not the same. This is what we talk about when we talk about disruption. And it's thrilling. In this model, we explore how the marketing classics still anchor any campaign – yet the contemporary digital campaign is a far more fantastical vessel. We look deep into how our tech is changing the consumer experience, and how we must respond.
Digital Communications
Module info & Overview
We are living through extraordinary times. The opportunities are as big, sprawling and diverse as the World Wide Web. The challenge too is bigger. Markets are sophisticated and fragmented. Now, more than ever, thy most know thy consumer (and thy digital channels). Here we look at: the fundamentals of digital communications planning improving ROI understanding your audience. Where can they be found? How to engage them? budgeting for your digital strategy and effective resources reviewing, measuring, and analyzing your digital strategy.
Digital Channels
Module info & Overview
Facebook, Linkedin, Instagram, Twitter, Snapchat and so on. They multiply and they proliferate. Yet in this great distraction and fragmentation, there is also a great opportunity. This module covers inbound and outbound strategies, cross-media planning, the digital channel mix, and mobile marketing social media marketing. Content marketing that is relevant, timely and riveting the what, how and why of search engine marketing email marketing, affiliate marketing, and marketing automation display and video advertising best practice. Because we have eyes to see.
Automation & Communication
Module info & Overview
Automation doesn't beat inspiration but it sure makes a marketeer's life easier and more exciting. Here is a superpower, working quieting and perfectly under your orders, night and day. See how smart businesses are sharpening their edge with CRM software for better sales enablement, lead nurturing and way more. Key concepts in marketing automation Automation for generating, managing and nurturing leads Communications - automated, yet still true and relevant Automation data to analyse and report on leads.
Budget & Resourcing
Module info & Overview
Money makes marketing go round. But value is where it's at. This model goes deep on how to hit max ROI for any given budget. Then some consideration for that other precious resource, human talent. Explore: Key factors to consider when planning a marketing budget Setting that marketing budget How to monitor and optimize a budget during campaign execution The human element. Recruit, train and keep top people.
Big Data & Analytics
Module info & Overview
Anything with 'big' in the title has got be fascinating, right? If a shade evil? Not so. Let's change evil to effective because what we have here is a vault of compelling human behaviour. All of humanity is in the data. What is deep and dark, frivolous, light, banal and extraordinary. The secrets of the human heart and existence. And this is great. But the challenge is to turn this vault of humanity into meaning – commercial meaning. But fear not, we've got some ideas and practices around that, and they shall be effective. The Big Data & Analytics module will provide you with a broad understanding of Big Data, Advanced Analytics and Artificial Intelligence. You will learn the fundamental frameworks and understand how cutting-edge analytics tools are being used to help businesses succeed wildly.
Digital Leadership
Module info & Overview
As stated above, we are living in extraordinary times, which call for extraordinary leaders. That means you. You shall lead the transition from the remnants of traditional marketing and into the brave, new digital marketing world which you are helping to invent. And you shall lead with razor-sharp thought and strategy. You shall take your brand and your organisation to places yet undreamed of.
Strategy Formulation & Plan
Module info & Overview
By now, you'll have come a long way. You are (almost) ready to go forth, carve out new and unexplored neural pathways and digital markets. You are standing on the very edge of the leading-edge, and you are just about ready to spread those new digital super-wings and soar. But first, the ultimate strategy module; the ultimate in strategy.
The programme is aimed at:
Sharp and experienced players of the digital sales and marketing game who aren't content to be mere players anymore. You want to drive the game. You want to change it.
Sales professionals. Marketing Managers. Team leaders. Business Consultants and Developers. Professionals who've taken their vision as far as they can go without specialised skills – and plan to fix that.
Entrepreneurs who want to be more entrepreneurial.
Those who realise specialisation gives you a real, sharp, tangible competitive edge -with which to slice through the competition.
Inspired career changers.
Talented people who know that Certification makes doors open.
Over 47K Members Globally Trust DMI to Progress Their Career
92% of our members have said that our course has had a positive impact on their career.
81% of our members have been promoted after completing one of our courses.
88% of our members are working at a senior or management level.
Now This is What You Call Support
We think of everything. We even packed for you. We threw in Forums, Knowledge Base and a ready and eager Support Team to make your journey easy.
Class Tutors
Expert and engaged, our tutors come from real digital backgrounds. They know this game.
Connected Community
Membership means you join a dynamic DMI network of digital players. Connect to real insight and opportunities.
Support Team
Whatever it is, we've got it covered. This is 360-degree support. The team is right there when you need them.
Your Questions Answered. And Then Some
Everything you need to know about acquiring digital superpowers, connecting with the hive mind of digital talent via the Membership portal, building a titanium career with lasting Accreditation, how to take over the universe and more.
Do I need to have a marketing background?
Anyone can apply for the Certified Digital Marketing Specialist - Digital Strategy & Planning. A background in a related discipline is not required – the aim of the Professional Diploma is to allow you to learn everything you need to know about strategy and planning within a broader digital marketing spectrum and to kickstart a new and exciting career. You may be a business owner looking to take your online marketing to the next level or you may be someone looking for a change of career. The only prerequisite is that you have an interest in a digital marketing career.
How much will the course cost?
Certified Digital Marketing Specialist - Digital Strategy & Planning costs €1700 to study online. This includes all course content, membership and the examination fee (first attempt only).
Where will my qualification be recognised?
Our qualifications are world-class. This allows you to take your Digital Marketing Institute qualification with you, no matter where your exciting career may take you.
Who should take this course?
This programme is aimed at anyone involved with planning a digital strategy for their organization, or who is likely to be involved in this area in the future and would like a comprehensive understanding of the field. This certification is suitable for any level of skills or experience and is designed to prepare you to engage specifically with strategy and planning within an overall digital marketing domain.
How is the programme assessed?
Certified Digital Marketing Specialist - Digital Strategy & Planning is assessed by one three hour exam; these are administered by our computer-based testing partner, Pearson Vue, via its global network of test centres. Candidates need to achieve a minimum of 60% to pass the exam. Your examination fee is included in the course price but subsequent re-sits due to failed attempts will incur a fee of approximately €60 or local currency equivalent payable directly to the Pearson Vue when you book your repeat attempt.
Last updated Jan 2020
About the School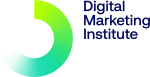 The Digital Marketing Institute is the global certification standard in digital marketing and digital selling education. To date, over 47k people in 135 countries have studied with the Digital Marketi ... Read More
The Digital Marketing Institute is the global certification standard in digital marketing and digital selling education. To date, over 47k people in 135 countries have studied with the Digital Marketing Institute, making ours the most widely taught digital certification standard in the world. At the Digital Marketing Institute, we have made it our mission to transform the skills and knowledge of digital professionals on a global scale. There are three core reasons for this. The first is to advance the careers of marketers and sellers, the second is to address the digital skills shortage to ensure businesses have a capable and agile workforce. The final reason is to provide educators with professional certifications that can nurture future generations. We're as passionate as we are ambitious, and the journey has only just begun.
Read less