Diploma in Business - Marketing (Online)
Home ›
Diploma ›
Diploma in Business - Marketing (Online)
Program Description
Program Details
Program Code: 2305
School: The Business School
Credential: Ontario College Diploma
Program Type: Post-secondary program
Program Length: 2 years/ 4 semesters
Start Date: Fall, Winter, Summer
Location: Online
Program Overview
Centennial College's Business – Marketing program will prepare you to be the essential link between an organization and its customer base. You'll start this certificate program by learning business basics such as accounting, organizational behavior, business software, customer service, and international business. These topics will create a solid foundation for the marketing courses and topics that will follow, including:
Marketing theory and case-based problem solving;
Marketing communications, which will include advertising and promotion;
Account management;
Sales and service.
In addition to theory led by experienced faculty members, the Business – Marketing program will help you explore the various areas of marketing through case studies, projects, computer simulations, and technologies.
Program Highlights
An emphasis on global citizenship brings the discussion of the world and its events into the online classroom in value-added ways.
Because the diploma you earn reflects high standards of learning, it is recognized in Canada and abroad.
This program helps you to build your skills portfolio with a curriculum that combines broad marketing concepts with specialized marketing skills, along with training in popular business software.
Program Outline
Semester 1
Semester 2

ACCT-123 Financial Accounting Concepts
BUSN-119 Fundamental of Business
COMM-160/161 College Communication 1
COMP-106 Applied Business Software 1
GNED-500 Global Citizenship: From Social Analysis to Social Action
MKTG-116 Principles of Marketing

COMM-170/171 College Communication 2
COMP-126 Applied Business Software 2
HRMT-301 Human Resources Management
MATH-119 Mathematics of Finance II
MKTG-331 Marketing Communications

Semester 3
Semester 4

BUSN-333 Business Culture and Collaborative Practices
ECON-205 Principles of Microeconomics
GNED General Education Elective
INTL-220 International Business Concepts
MKTG-222 Retailing
MKTG-223 Professional Selling






BUSN-313 Careers
ECON-206 Principles of Macroeconomics
GNED General Education Elective
HRMT-300 Organizational Behaviour
MKTG-221 Practical Applications in Marketing
MKTG-224 Marketing Research
MKTG-229 Digital Marketing

Semester Note:
Minimum Program GPA of 2.0 (C Grade average) required to graduate.
Program Vocational Learning Outcomes
Program Vocational Learning Outcomes describe what graduates of the program have demonstrated they can do with the knowledge and skills they have achieved during their studies. The outcomes are closely tied to the needs of the workplace. Through assessment (e.g., assignments and tests), students verify their ability to reliably perform these outcomes before graduating.
Contribute to the development of an integrated marketing communication strategy for marketing products, concepts, goods, or services based on an identified target market.
Contribute to the development of pricing strategies that take into account perceived value, competitive pressures, corporate objectives, and cost analysis.
Contribute to the development of strategies for the efficient and effective distribution of products, concepts, goods, and services.
Determine strategies for developing new and modified products, concepts, goods, and services that respond to evolving market needs.
Analyze results of marketing activities using criteria related to budgeted sales, costs, profits, and other appropriate criteria.
Contribute to the development of a marketing plan including marketing objectives, marketing mix, marketing strategies, budgetary considerations, and evaluation criteria.
Develop strategies to establish effective working relationships with clients, customers, consumers, co-workers, supervisors, and others.
Communicate marketing information persuasively and accurately in oral, written, and graphic formats.
Analyze the viability of marketing products, concepts, goods, or services in an international market or markets.
Participate in conducting market research to provide the information needed to make marketing decisions.
Develop personal professional development strategies and plans to enhance leadership, management skills, and marketing expertise.
Participate in the development of a business plan.
Apply the principles of business ethics and corporate social responsibility.
Use professional sales techniques to make a sale.
Adapt to and apply variously and changing technologies, systems, and computer applications used in marketing environments.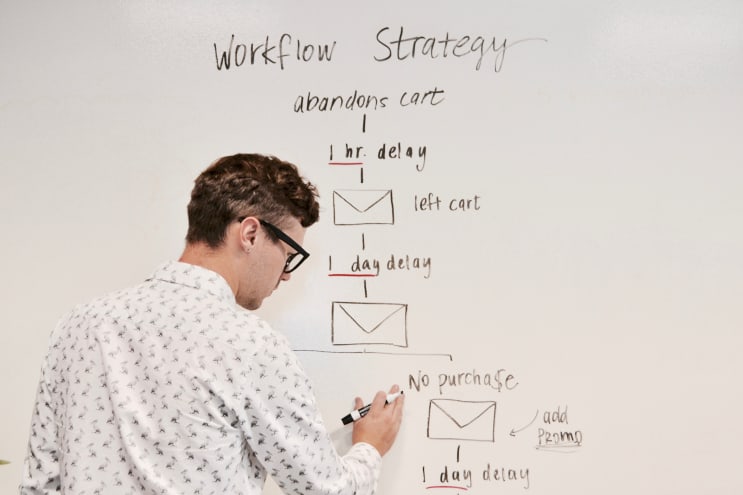 Career Options, Academic Pathways, and Partners
Global Citizenship and Equity Portfolio
You will develop a portfolio documenting your engagement with the College's signature global citizenship and equity competencies. For more information on Global Citizenship and Equity, the GC&E Portfolio, and available supports, please visit www.centennialcollege.ca/citizenshipandequity.
Articulation Agreements
Start in a diploma program, end with a degree! Successful graduates of this Business - Marketing program have the opportunity to apply their credits towards further study at the degree level. Listed below are the degrees from partnering institutions that are available for this program.
Please note that each partnership has a specific minimum grade requirement in order to qualify to transfer credits.
Please visit our website at www.centennialcollege.ca/admissions/applying/education-pathways/outbound-pathways for more information on articulation agreements.
Educational Partners
All four semesters of this two-year Marketing program are identical to the first four semesters of the School of Business' three-year advanced diploma program. Should you wish to continue with a more in-depth study of the field, you will benefit from a seamless transition into the three-year program.
Qualified graduates may also be eligible to participate in an articulated program with select universities, institutes and professional associations. These partnerships allow you to apply credits earned at Centennial towards further study.
The Business – Marketing program's educational partners are:
Algoma University
Athabasca University
Davenport University
Griffith University
Royal Roads University
Ryerson University
University of Lethbridge
University of New Brunswick
Ontario Tech University
University of Windsor
Career Outlook
Marketing assistant
Account supervisor
Sales and service representative
Merchandising assistant
Advertising assistant
Blogger
Promotions assistant
Customer service representative
Areas of Employment
Commercial
Financial
Retail
Manufacturing
International
Sports/events and entertainment
Non-profit organizations
Start-ups
Digital marketing agencies
Advertising agency
Enterprise corporations
Admission Requirements
Academic Requirements
Ontario Secondary School Diploma (OSSD) or equivalent, or mature student status (19 years or older)
English Grade 12 C or U, or equivalent (minimum grade required) or take the Centennial College English Skills Assessment for Admission
Mathematics Grade 11 or 12 C, M or U, or equivalent (minimum grade required) or take a Centennial College Math Skills Assessment for Admission
Additional Requirements
English language proficiency
Last updated Jul 2020
About the School

Centennial College is Ontario's first public college with five campuses in Toronto, Canada. Centennial offers high-quality Canadian Education that is hands-on and employment-focused. Programs at Cente ... Read More
Centennial College is Ontario's first public college with five campuses in Toronto, Canada. Centennial offers high-quality Canadian Education that is hands-on and employment-focused. Programs at Centennial promote experiential learning with laboratory instruction, co-op education, and industry placements
Read less