Diploma in Bio-Regenerative Esthetics
Program Description
The Diploma in Bio-Regenerative Esthetics is an Intensive E-Learning Program that Features Comprehensive Hands-On Workshops & Practical Logbook Supervision Conducted by a Certified & Experienced Dermatologist.
The concept that brought forth Bio-Regenerative Esthetics stems from the growing industrial need in the aesthetic and beauty industry for practitioners to be skilled not just in the techniques but also in the sciences of skin and beauty management. This program will equip students with the relevant foundational theoretical and hands-on skills required to perform basic Bio-Regenerative Esthetic maneuvers in their respective wellness spa and beauty salon settings.
Why be a Bio-Regenarive esthetics graduate?
As an EWAA student, you will experience the power your newly gained knowledge has and the impact you create on your clients, the need to write content, publish articles form a consensus on your findings, test new methodologies or solution plans which will build into a set of concurred solutions which can be shared across the field.
This Bio-Regenerative Esthetician course will take you step-by-step from being introduced to the biological sciences of Regenerative Sciences, through the physiology which later ascends to recognizing pathophysiology and basic solutions in Advance Diploma, mastery of client condition and customizing from your trained vision on how to render a solution that is all-inclusive of what they need to be fixed i.e. Frailty and/or Metabolic Syndrome.
You will undertake research and submit a thesis focusing on your area of interest in the Regenerative Sciences, becoming the Dr-Consultant who would have mastered the science and have studied in-depth a model of the solution within the Regenerative Sciences.
The recognition of your professional decisions in deciding the best combination of esthetic measures for your clients from the moment they enter till the moment they return and stay with you as their esthetician of choice, your growth in the industry will take you to heights with endorsed science and knowledge.
An esthetician who has mastered the sciences behind the clients' concerns will always be an added value and leader of the league as opposed to non-science backed estheticians with non-endorsed claims made on the outcomes of the esthetical solutions they render or intend to render which are usually heavily product or device-dependent.
Who should attend
Estheticians, Beauticians, Spa Technicians, Nurses and Paramedical Practitioners Who Wish to Enhance Their Knowledge in the Science of Bio-Regenerative Esthetics.
Program objective
To Equip Practitioners with a Strong Foundation in Bio-Regenerative Esthetics to ensure that they are able to Professionally Perform Bio-Regenerative Esthetic Procedures.
Skills obtained upon completion
Practical Esthetic Skills, Business Operation Skills to Manage Bio-Regenerative Esthetic Centres/Medi-Spas & Incorporation of Esthetic Procedures into Existing Practice.
Syllabus
The 4R's (Review – Restore – Rejuvenate – Replenish)
Sciences of Bio-Regenerative Esthetics
Health & Hygiene
Skin & Beauty Care
Basic Treatment Facial
Massage Therapy
Cosmetology
Principles of Spa Management
Hygiene Rules & Housekeeping
Principles of First Aid
Spa Product Knowledge
Front Office & Guest Handling
Principles of Marketing Management
Principles of Social Media Entrepreneurship
Principles of Professional Development
Last updated May 2020
About the School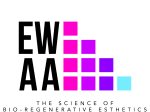 In Bio-Regenerative Esthetics, the focus will be on how BioRegenerative Science can restore the natural condition of the integumentary (skin) system and its corresponding pathophysiology, the esthetic ... Read More
In Bio-Regenerative Esthetics, the focus will be on how BioRegenerative Science can restore the natural condition of the integumentary (skin) system and its corresponding pathophysiology, the esthetic pharmacology of bio regeneration, pain management, esthetic dermatology and much more. The program is also designed to impart the requisite business management and entrepreneurship skills that are required for Estheticians to be able to successfully operate their business and even progress towards franchising.
Read less