Diploma in Applied Psychology and Counselling
Home ›
Diploma ›
Diploma in Applied Psychology and Counselling
Program Description
Instruction in English only

When being a good listener isn't enough…
Learn the skills and become a professional counsellor.
What our students have to say
Join our global student community… study online, anywhere in the world.
Train for a career as a mental health professional.
Continuous enrollment. Accelerated programs. Earn your Diploma in just 1 year.
Culturally diverse, evidence-based curriculum.
Accredited, affordable, and approved for professional designation.
KCPC's specially designed one-year Diploma of Applied Psychology and Counselling consists of 16 courses, each course 3 weeks in length. The accelerated curriculum provides practical knowledge and skill training, applicable to all types of counseling settings. Graduates are prepared for a wide range of career opportunities in private practice and mental health agencies.

Top 3 benefits of KCPC's online courses
Study from the comfort of home, and avoid travel expenses;
Interactive assignments simulate counseling sessions with you in the role of the counselor;
Textbooks delivered right to your door along with access to over 200 demonstration videos featuring renowned authors and practitioners.

Preparing for a New Career
Selecting the right school is a major concern for you, and for us, too. We encourage applicants to research, and carefully weigh your options. Compare the quality of education being offered against the financial and time commitment required.
Students tell us that completing in-depth training in the shortest amount of time is a priority. For them, an accredited competency-based college program that requires less than half the time and money as a university degree makes the most sense.

Here's a sample of what you'll learn. Diploma graduates have the skills to treat a variety of issues such as:
Depression and anxiety-related disorders
Addictions: prevention, recovery and follow-up treatment
Youth, family and couples conflicts
Suicide and emergency intervention
Loss and grief
Abuse and domestic violence
Career planning
Group and workshop facilitation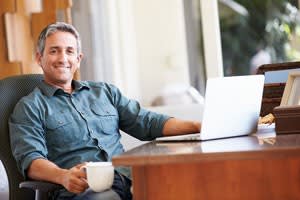 Getting started at a glance
Admission Requirements: Adult Student Status of 19 years of age, and 1-year work experience for all Counselling Diploma and Certification programs.
Undergraduate degree required for Diploma program specializing Psychotherapy.
Cost of tuition (includes texts and materials): Domestic students: 1-year Diploma program: $12,880 CAD. Additional 15% charge for international students.
Start dates: Continuous enrollment, courses start every 3 weeks.
Language: Must demonstrate fluency (written and verbal) in English.
Transferability to university programs: KCPC's faculty, curriculum, and textbooks are comparable to undergraduate and graduate University programs. Certain KCPC course credits are approved for transfer to the University of British Columbia; Trinity Western University; and other Universities at the discretion of their admissions departments.

The Diploma in Applied Psychology and Counselling
allows you to choose from two areas of specialization: professional counselling, or psychotherapy. click here for a complete list and descriptions of the courses.

What's the difference between Counselling and Psychotherapy?
Counsellors are trained to address mild to moderate behaviour and emotional problems that impact a client's personal or social adjustment.
Psychotherapists utilize advanced techniques to treat complex mental health issues that seriously impact the individual's level of functioning.

Requirements for Graduation
Complete 15 required courses; plus one elective; fulfill the volunteer requirement.
Pass each course with a minimum of 65%.
Compile a portfolio of job skills required for entry-level practice as a Professional Counsellor.
Demonstrate competency in all core concepts by passing a comprehensive proficiency exam at the conclusion of the program.
A total of 984 hours of coursework are required for completion of the Diploma program.
Last updated May 2020
About the School
KCPC takes a laser-like approach to training… zeroing in on theories and specific skills so graduates are ready to hit the ground running. KCPC meets the highest standards for private career colleges ... Read More
KCPC takes a laser-like approach to training… zeroing in on theories and specific skills so graduates are ready to hit the ground running. KCPC meets the highest standards for private career colleges in British Columbia. Students from all over the world can be confident in the quality of education that we offer.
Read less