Design Curtains - Accredited Certificate Course (Online)
Home ›
Design Curtains - Accredited Certificate Course (Online)
Program Description
Designer curtains and soft furnishings are an essential element of any interior design project. A good interior designer will design curtains so they co-ordinate and complement the interior design style in a way that is unique and individual. But it's not just about how they look. To design curtains successfully you also need to consider the important functions they perform, such as providing warmth and privacy, framing our view from the inside and out and contributing to overall security.
This in-depth course is the first of its kind, which focuses on how to design curtains, rather than how to physically make them. To design curtains successfully you don't need to be able to make them yourself. However, you must understand the fundamentals of fabric construction and how designer curtains are made and fitted. Designer curtains and soft furnishings are expensive and you can't afford to make mistakes. On this curtain design course, you'll learn how to get it right every time by calculating fabric requirements accurately. Plus, you'll discover how to combine a variety of details and simple techniques so you can design curtains that are unique and suit each style and budget. You'll also learn how to professionally communicate your design ideas to clients and curtain-makers with concept boards and specifications. If you would like to know how to design curtains for any situation and become a certified Curtain Designer then this is the course for you.
How it Works
Continuous Assessment/No Exams – There are 5 Modules in this course. Each module has an assignment so you can put into practice what you have learned. You'll receive personal feedback from your tutor for each assignment so you continually improve. At the end of the course, you will complete a Final Project bringing together everything you have learned throughout the course and integrating your skills. The work you complete is deliberately structured so that as you complete your projects you will simultaneously build a great portfolio.
Designing Window Treatments
When we think about looking for a window treatment, most people naturally think of curtains first, but these are just the beginning and there are many options available. Windows are an important feature in themselves and a successful window treatment is one that highlights the positive characteristics while complimenting other interior decorative details. Successful curtain design is about getting the balance right between the details of the window treatment itself, and how they interact with other decorative elements of the room…
On this unique designer curtain course, you will be taught the fundamentals of curtain construction and how the various components can be mixed and matched to design stunning window treatments suitable for any style or budget. Understanding the elements of curtains, blinds and top treatments and how to combine them will enable you to design individual window treatments that any curtain-maker can achieve. Whether you prefer elaborate draperies or simple shades, this course will help you to design window treatments with flair. The following topics are among those covered:
Curtain headings, edges and bodies – how you can vary a single element to create individual & elegant designs
Readymade curtains – the essential differences and when and how to use them successfully
Fabric flair – combining fabrics creatively to create individuality and give a fresh new look to existing curtains
Pelmets & Valances – the difference between the two and a look at the options available
Swags and Tails – the key to success with elaborate draperies and how & when it's appropriate to cheat!
Blinds, shades & sheers – look at how to use them alone or combine them with curtains
Finishing touches & details – using tiebacks and accessories to create perfect finishing touches & novel designs
Soft Furnishings & Accessories
Fabric can be used as a great "cover-up" to transform rooms instantly and easily, and carefully placed soft-furnishings and accessories can help to pull a scheme together and achieve continuity. Fabric can be used in so many different ways, that it provides the designer with unlimited scope, flexibility and something to suit every budget, but using fabric in the most obvious ways can result in a look that is calculated and contrived. Creating an individual and elegant interior requires sensitivity and careful consideration. This can be developed by simply "training your eye" and becoming familiar with all of the options available, which is what this course is designed to achieve…
Fabric is a great way to co-ordinate interior details, by successfully linking colour and pattern throughout a room. In this course, you will be shown some of the many ways that fabric can be used in interior decoration, and you will discover some of the more unusual ways of using fabric to add softness and warmth, without excess frills. This new knowledge will help you to use fabrics to add instant style and to update a tired scheme instantly. It's also a great way to adapt an interior to suit the seasons or mood. Topics covered include:
Choosing fabrics – practical considerations and pitfalls to avoid
Doing it differently – simple, yet imaginative ways to design unique soft furnishings
Bedding & upholstery – how to design a bedroom that you won't want to leave
Kitchens, dining rooms and lounges – the details that can tie a room together without overkill
Alternative details & accessories – a close look at how a thoughtful approach can accomplish style and elegance
Professional Presentation
The design industry is built on the premise that designers will help clients to get it the right the first time. Clients want to avoid the heartache and stress of an expensive mistake, and they hire designers because they want assurances of success first time around – but this doesn't mean that will trust you implicitly, so how can you convince them that your designs will work? Successful designers respond to this challenge by using a series of simple tools, to present their ideas in a way that is clear, persuasive and above all professional…
By the time you have mastered the new knowledge and skills taught throughout this course, you will undoubtedly develop your ability to design fabulous window treatments and soft furnishings to transform any interior. Yet like all goods idea, your designs won't have real value while they simply remain inside your head; they must be communicated clearly and accurately to a variety of different people so they can be implemented in the way that you envision. Knowledge and skill are imperative, but so too is your ability to communicate your designs to clients in a clear, visual way, so that clients can see the direction you are taking them and you can both proceed with confidence and enthusiasm. This course will show you how to use words and images successfully so that you can present your ideas to clients in a way that is professional and persuasive. Topics covered include:
Visualisation – how to envision the end result and make the right colour & fabric choices
Mood & concept boards – adapting traditional designer's tools to communicate visually with your clients
Client presentations – how to create presentations that sell your design ideas and concepts
Client briefs – giving substance to your suggestions and selling your ability and your professionalism!
Measuring, Estimating & Fitting
Estimating the costs of curtains & soft furnishings can be a double-edged sword; first, the amount of fabric required must be accurately calculated, and then these totals must be added to labour costs to produce the total price. Allowances must be made so that patterns can be properly matched and sufficient fabric must also be allowed for hems and pattern "drifting". While over-estimating the fabric quantity results in waste and prohibitive prices, under-estimating may leave the insufficient fabric to complete the work properly, so it's understandable that many designers are anxious about this aspect of curtain design. That's just one of the reasons this course was developed…
Curtains and soft furnishings are one of the largest expenses in interior decoration, and many new designers lack the confidence to calculate costs accurately. This can be a stumbling block for clients, and if you want to offer professional design services then you can't afford to fall short in this regard. Understanding how various details impact the total cost can help you to prepare estimates accurately and juggle the different components to get maximum impact for your money. On this course you will be provided with a set of templates, to guide you through the process of preparing accurate estimates with a proven formula that will ensure your success. In addition to these tools, guidance is provided in the following areas:
Measuring-up – a checklist of the details to record and common pitfalls to avoid
Curtain tracks & poles – choosing and positioning them correctly
Calculating fabric requirements – our step-by-step template can be used to estimate accurately and without fuss
Preparing estimates – a professional template that you can adapt for your own use
Hanging and dressing-off curtains – the important steps to a professional finish
Conclusion
This course has been created to enable you to successfully design curtains and soft furnishings. Starting with the basics, you will be introduced to each new topic in a comprehensive way, with everything is broken down into a series of steps so that you can master them easily. As you learn, you will immediately apply your new knowledge by completing a series of practical assignments so that by the end of this course you can design curtains and soft-furnishings with confidence and ability. If you would like to work as a professional Curtain Designer or if you simply want to learn from the best and maximise your budget, this designer curtains course is for you. Don't wait – enrol now!
What You'll Get
An internationally recognised qualification (with university credits) and a fantastic portfolio. This will provide you with a powerful tool to SHOW what you can do and help you get work as quickly as possible.
Entry Requirements
None – just the ability to read & write clearly, commitment and a willingness to learn.
Last updated Jun 2020
About the School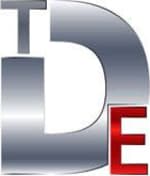 The Design Ecademy is the brainchild of Maria Flynn, an innovative interior architect/design consultant who specialises in colour & design psychology. Maria's designs have been showcased in severa ... Read More
The Design Ecademy is the brainchild of Maria Flynn, an innovative interior architect/design consultant who specialises in colour & design psychology. Maria's designs have been showcased in several of Europe's leading magazines and newspapers, she is the author of "Colour Your World" [Rotovision 2001] and she has been featured on TV and radio in the UK and Ireland, where she was the resident "Design Expert" for 6 months (TV3). Maria has also been involved in training and education for over 20 years and she is particularly passionate about Adult Education and E-Learning.
Read less