Delivering on Digital:Successfully Implementing Digital Transformation Projects Course (DOD.5)
Home ›
Courses ›
Delivering on Digital:Successfully Implementing Digital Transformation Projects Course (DOD.5)
Program Description
As an organization looks to leverage the opportunities of digital technologies and become a so-called digital enterprise, victory is determined not so much by successfully deploying technology as it is about making fundamental changes to an organization. This will include reimagining processes, introducing new ways of working, becoming data-driven in decision making, focusing on employee experience, re-aligning accountabilities, altering funding models, and introducing more relevant metrics. It may also demand to deal with the technical debt that has accumulated due to legacy systems. Perhaps the most difficult of all changes to make will be changing mindsets and corporate culture.
The aim of this program is to help you plan, set-up, and run your digital transformation initiative in ways that increase the likelihood of expected business outcomes being achieved.
Who should attend the program?
The program is designed for those executives leading digital transformation initiatives. It will also appeal to anyone either sponsoring or responsible for implementing technology projects.
Key benefits
Gaining a clear understanding of what it takes to be successful in digital transformation.
Learning tools and techniques that allow the realization of expected outcomes.
Applying these tools and techniques to actual projects.
Key topics
Defining the building blocks of the digital enterprise.
Selecting the right operating model.
Understanding how digital investments create real business value.
Identifying the best pathway to achieve your digital ambitions.
Dealing with legacy systems and technical debt.
Mapping a digital transformation journey.
Identifying and overcoming obstacles.
Analyzing stakeholders and building strategies.
Defining metrics and re-assigning responsibilities.
Building robust and realistic business cases.
Designing initiatives to accommodate different types of digital investments.
Rethinking the role of the IT department.
Faculty
Joe Peppard (program director) is a visiting professor at ESMT Berlin and Principal Research Scientist, Center for Information Systems Research at MIT Sloan School of Management. Additionally, he is an adjunct professor at the University of South Australia.
With his reference discipline in information systems, Joe researches, teaches, and consults in the domains of IT leadership, digital strategy, and innovation, the execution of digital transformation programs, and in the role, structure, and capabilities of the IT unit in contemporary organizations. In an industry powered by fear, uncertainty, and doubt, and where the hype is all too commonplace, he seeks to help business and IT leaders make sense of it all and navigate an appropriate route through what is an increasingly complex landscape. His research focuses on contemporary issues and challenges that managers face in an environment of accelerating technological change.
Findings from his studies have been published in leading journals such as the European Journal of Information Systems, MIS Quarterly Executive, MIT Sloan Management Review, and Harvard Business Review. He is an associate editor of the International Journal on IT/Business Alignment and Governance, and an editorial board member of the European Management Journal, the Journal of Strategic Information Systems, and MIS Quarterly Executive.
In his consulting, Joe has worked closely with senior executives and board members of large, complex organizations in both the public and private sectors, advising them on IT and strategy-related matters, leveraging information, and on how to unlock business value from their IT investments. He also works with a number of technology companies by helping them with their strategies, market positioning, and growth.
Last updated May 2020
About the School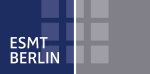 ESMT Berlin was founded by 25 leading global companies and institutions. The international business school offers a full-time MBA, an executive MBA, a part-time blended MBA, an executive MBA/MPA, a ma ... Read More
ESMT Berlin was founded by 25 leading global companies and institutions. The international business school offers a full-time MBA, an executive MBA, a part-time blended MBA, an executive MBA/MPA, a master's in management, as well as open programs for individuals and customized executive education programs.
Read less