Read more about this program on the institution's website
Program Description
We are an online teaching institution available in 3 languages ​​(English, Spanish and Portuguese) based in London but with online courses accessible worldwide.
Why the Degree in Marketing?
In a global era and with enormous competitiveness, companies need to differentiate themselves and acquire specialized human resources. This need increases the demand for highly qualified professionals with advanced marketing skills, strong problem solving skills, and strategic and creative thinking.
The degree in Marketing from the London School of Design and Marketing will be a significant step in your career, giving you three main tools:
Knowledge: acquire solid knowledge in terms of concepts, tools, models and practices;
Skills: ability to create, plan, implement and lead successful projects;
Attitude: development of key personal characteristics such as strategic thinking, methodology, autonomy, flexibility and self-confidence.
The LSDM Marketing Degree is exclusively online and is available in English, Spanish and Portuguese.
London School of Design and Marketing
Where Passion Becomes a Profession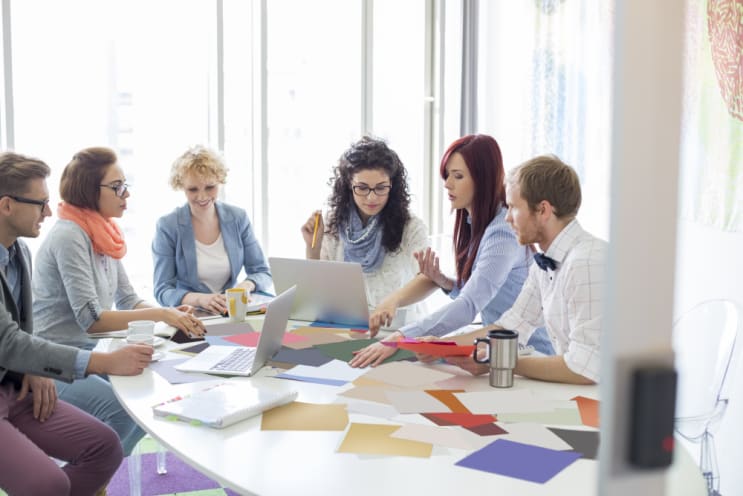 OVERVIEW OF THE COURSE
Introduction
The Degree in Marketing is designed for all those who wish to acquire new skills and knowledge of marketing, promoting solutions and proposals of management and marketing. The course puts strategic and creative thinking at the forefront of marketing management by equipping LSDM students with knowledge and understanding of marketing practices in business environments. Its high practical component will enable LSDM students to create a framework for marketing management strategies, processes and techniques for analysis and evaluation.
Learning Competencies
The Bachelor of Marketing prepares professionals for the various areas of marketing and management, providing advanced, comprehensive, coordinated and supported higher education in the latest scientific and technological fields. The LSDM Marketing Licensing course plan was developed and divided into 3 distinct stages:
Step 1
The first stage, corresponding to the first year of the course, aims to provide students with knowledge and understanding of concepts, tools and models, as well as their respective interrelationships in the key areas of marketing knowledge. It is hoped that at this stage LSDM students will be able to define business concepts and problems related to marketing management, as well as applying tools and research methods. In general, the following competences will be developed:
A deep understanding of the concept of marketing, its scope and importance in today's world;
Integration and understanding of current management models, based on the DDA trilogy (Diagnosis, Decision, Action);
Based on the solid diagnosis, the identification of windows of opportunity;
Diagnostic balance and marketing strategy;
Calibration and decision making of strategies, articulating objectives, segmentation, focus, positioning and marketing-mix;
Action plans focused on principles of execution, oriented towards the satisfaction of individuals and organizations, but consistent with environmental and corporate goals.
Step 2
The second stage, corresponding to the second year of the course, aims to equip LSDM students with skills to assist them in the planning, leadership and completion of projects applied to previously acquired knowledge. At this stage, LSDM students will develop research skills and will be able to build reports on data, ideas, conclusions and / or recommendations, prepare quality presentations, use statistical tools to collect, analyze and interpret data, seize opportunities for development experience new ideas and behaviors.
Step 3
The third stage, corresponding to the third year of the course, aims to consolidate the knowledge acquired in previous curricular units and to progress with self-confidence, realism and entrepreneurship. It will be at this stage that LSDM students will develop their final course project through the following competencies:
Flexibility: being able to manage projects and different perspectives;
Self-confidence: confidence in one's own competence and performance;
Realism: make an objective assessment of your own abilities;
Entrepreneurship: ability to develop and sell an idea, product or business;
Have an open mind and international thinking by developing proactive behavior.
Faculty
The faculty is composed of qualified, experienced and reputable teachers. In addition to the academic training at the doctoral level, they present consolidated professional careers, linking the academic component with the labor market.
Tutor Center
LSDM students are followed weekly through the Tutor Center consisting of a team of tutors specializing in marketing with masters level training and proven multi-year experience. The Tutor Center is also available in English, Spanish and Portuguese.
Professional Recipients and Exits
The Degree in Marketing is aimed at students, professionals, managers and entrepreneurs with the ambition or consolidated career in the marketing sector. Marketing Degree students will have the opportunity to work in communication agencies, companies from various areas of sales or product or service development, market studies, digital marketing and advertising, taking on positions of marketing managers, creatives, customers, business leaders, among others.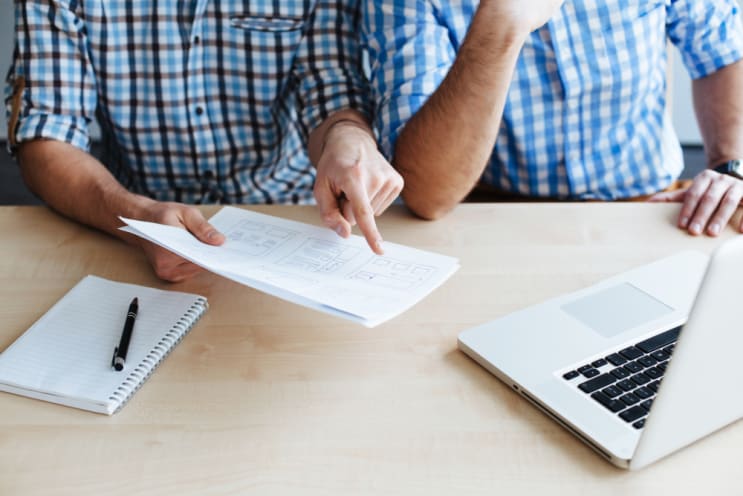 STRUCTURE
The Degree in Marketing is 100% online, designed for learning according to the availability of the students, with no fixed schedule. That is, the LSDM student defines when and where to access the contents, as well as the performance of the evaluation works. Only final papers and one-on-one presentations will be scheduled at specific times and communicated to LSDM students in a timely manner.
In about 36 months, LSDM students will have completed a Bachelor's Degree in Marketing accredited by the University for the Creative Arts (UCA), one of the top specialized universities in the UK.
Teaching and learning methods adopted in the course:
Taught in English, Spanish and Portuguese;
Maximum of 3 units simultaneously and one final project;
The content of the unit is asynchronous and organized by weekly topics;
The Tutor Center works as support and interaction for the student;
Online resources (eg lectures, seminars and discussions, tutorials and sessions, feedback, facilitation of forums and online discussion groups, practical exercises).
Last updated Aug 2020
About the School

Desenvolvida em 2016, a London School of Design and Marketing propõe alterar o paradigma do ensino, proporcionando aos estudantes novos desafios com base nas suas vocações.
Desenvolvida em 2016, a London School of Design and Marketing propõe alterar o paradigma do ensino, proporcionando aos estudantes novos desafios com base nas suas vocações.
Read less