Inclusive Education Course and Montessori Pedagogy
Read more about this program on the institution's website
Program Description
Start: 02/03/2021 - End: 02/05/2021
100% online training
80 hours of training
Limited places
Dr. Montessori successfully began her educational work with children with disabilities and then applied these findings to the education of children with normal developmental conditions.
Montessori pedagogy promotes a personalized education, which respects individual differences in terms of pace, interests and abilities.
The prepared environment, the materials and the adult facilitate educational inclusion.
Current scientific research continues to validate this educational method every day, as a set of pedagogical elements that help the holistic development of all children with any developmental condition.
International Montessori Institute offers concrete proposals to facilitate educational inclusion in the prepared environment.
Inclusion is a theoretical concept of pedagogy that refers to the way in which the school must respond to diversity . It is a term that emerged in the 90s and aims to replace integration, until then the dominant one in practice.
Its basic assumption is that the school system must be modified so that it responds to the needs of all students, instead of students being the ones who must adapt to the system, integrating themselves into it. The conscious and deliberate choice for heterogeneity in school constitutes one of the central pillars of the inclusive approach.
Teaching team
At International Montessori Institute (IMI) we have a clear objective: to offer a classic and rigorous Montessori training based on the original sources of Dr. Maria Montessori and adapting to current educational needs.
Our human team made up of a team of more than fifty professionals who have been carefully selected for their great training and extensive international experience, with the aim of transmitting to our students all the richness of the Montessori Method in different social settings. Trainers distributed on three continents, expert educators, with an extraordinary aptitude for teaching. As well as our advisory and guidance team, who work to make IMI a benchmark Montessori pedagogy training center worldwide.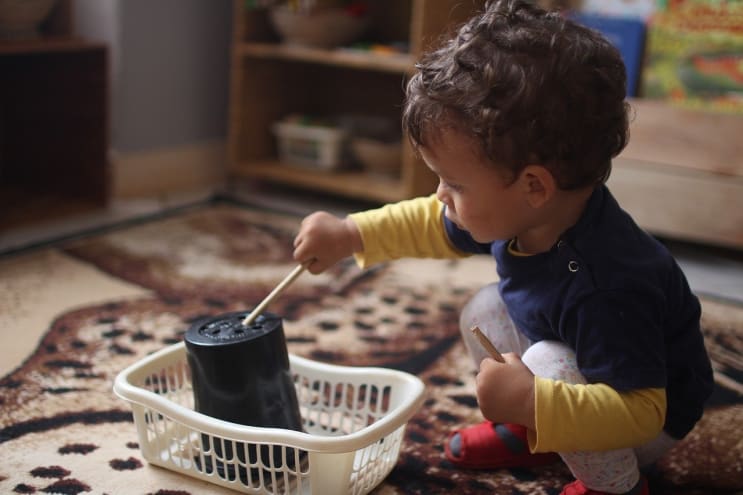 General objectives
With this training it is intended:
Know the contributions of Montessori pedagogy to the education of people with some type of disability.
Know the influence of Itard and Seguin in Montessori pedagogy.
Identify the characteristics of the most frequent disabilities.
Identify the aspects necessary to put educational inclusion into practice in a Montessori environment.
Acquire the main fundamentals to implement educational inclusion in the environment.
Establish strategies to promote the development of children with disabilities.
Develop the skills necessary to integrate a child with a disability in a group.
Reflect and understand the emotional and social implications of disability.
Know the advantages of educational inclusion for students, parents, educators and society in general.
Assume the importance of educational inclusion for children with and without disabilities.
| | | | |
| --- | --- | --- | --- |
| Analyze cases of the successful integration of people with different disabilities in Montessori schools. | Ability to work in interdisciplinary teams. | Know the main processes related to learning. | Ability to adapt to new situations in a changing environment. |
Specific objectives
To make known the advantages that the prepared environment offers to children with disabilities and children with normal development conditions.
Offer tools for the implementation of educational inclusion in Montessori schools.
Understand the contributions of the prepared environment, the material and the guide in educational inclusion.
Being able to implement a joint work between specialists, guides and family members to favor the development of children with disabilities.
Master the strategies to achieve the integration of children with disabilities to the prepared environment.
Assume educational inclusion from a professional perspective.
Facilitate a space for reflection on the implications of disability in the family and in society.
Study plan
Students will have the necessary readings for training through our virtual campus.
Module 1
Knowing the origin of cognitive neuroscience, the basic and functional neuroanatomical structure of the human brain and its phylogenetic and ontogenetic development is fundamental to begin the study of the brain and its relationship with education as the organ responsible for learning.
Introduction to cognitive neuroscience and learning.
Functional neuroanatomy of the central nervous system.
Development of the central nervous system: Ontogeny and epigenetics.
Module 2. Neurobiology of behavior and cognition (25 hours)
This block focuses on identifying the neural substrate of the learning, memory and plasticity processes, and how they interact with the different cognitive factors that can affect learning, such as attention, perception, emotions, motivation, cerebral lateralization , language and executive functions. All of them, basic and fundamental elements to understand how the brain learns, how it processes the information of the environment and how it responds to it.
Learning, memory and plasticity.
Attention and perception.
Emotions and motivational states.
Lateralization and language.
Executive functions and creativity.
Module 3. Pedagogical practices based on evidence (30 hours).
This block echoes all the studies that provide knowledge on several aspects that affect the functioning of the brain and the learning processes that depend on it. In this way, the application of all this knowledge must be able to facilitate the design of classroom practices that empower and respect the development of children and their brains.
Body-mind relationship
Attentional and motivational processes.
Emotional and social brain.
Organization of the space.
Design of educational practices.
Course methodology
Reading, analysis and reflective discussion of documents.
Viewing documents and reflective group discussion.
Search for information, analysis and synthesis.
Individual work and work in virtual spaces of learning groups.
Viewing videos and practical cases.
Debate through discussion forums.
At IMI we are known for being a training center that is based on the quality and rigor of all our training. It is enough to consider the good reputation and high international prestige that all the degrees awarded by our institution have, to understand the value of the degree that is obtained.
From the center, we offer our students a wide range of services, which aim to provide the tools and content necessary to achieve the desired success.
We are aware of the effort and time that you are going to dedicate to complete this academic year and of the strategic importance that obtaining this title has for your professional development, which we undoubtedly hope you can achieve at the end of the program.
We want our students to reach the highest levels of satisfaction and have an enriching experience from all aspects.
Who is it for?
Currently there is great interest from families and schools to integrate people with disabilities in different areas of society.
There is also a demand for Montessori Guides prepared to implement educational inclusion appropriately, since this pedagogy has been inclusive since its inception.
For experts in Special Education, it is important to know the advantages that Montessori education offers to children with disabilities.
This training can be applied in different professional fields, such as:
Preschool Teachers
Infant Teachers
Primary Teachers
Secondary Teachers
Foreign Language Teachers
Special Education, Hearing and Language Teachers
Educators
Educators in centers for children with special needs
Psychologists and speech therapists in re-education centers for children with mild learning difficulties (dyslexias, dyscalculias, etc.)
Homeschoolers families (homeschooling)
Educators for toy libraries
Educators in vacation neighborhood centers
Other educational environments
Montessori guides and assistants of any level, who wish to expand their knowledge
Psychologists, speech therapists and therapists
Relatives of children with some type of disability
Titling
Students who successfully pass the training will obtain the title of Specialization in Inclusive Education , issued by the International Montessori Institute .
Qualification with international recognition and validity.
Payment Dates
In addition to the modalities of split payment and single payment, we have a personal counseling service in order to adapt to the economic needs of our students. Do not hesitate to contact us: info@montessorispace.com
Registration: € 35
Tuition: € 0 FREE
Payments:
Option A: single payment € 330 (€ 297 bonus)
Option B: 4 installments € 76 1st installment on 03/05/2021 4th installment on 06/05/2021
Option C: 3 Installments € 101 Start: 02/03/2021 End: 02/05/2021
Option D: 2 installments of € 150 1st installment on 03/05/2021 2nd installment on 04/05/2021
Last updated Nov 2020
About the School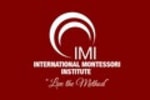 Somos un centro de formación especializado en Educación Montessori con un objetivo claro: ofrecer una formación Montessori clásica y rigurosa basándonos en las fuentes originales de la Dra. Maria Mon ... Read More
Somos un centro de formación especializado en Educación Montessori con un objetivo claro: ofrecer una formación Montessori clásica y rigurosa basándonos en las fuentes originales de la Dra. Maria Montessori adaptada a las necesidades educativas actuales, reuniendo en un solo centro formativo lo mejor de la tradición italiana y la anglosajona.
Read less