Program Description
About Us
The London Academy of Trading (LAT) is an award-winning, dual-accredited provider of financial trading education and was the first academy in the UK to offer accredited and regulated qualifications in trading. We pride ourselves on providing practical and vocational training courses, developed to help individuals to invest or trade in financial markets, or for those looking to enhance their employment opportunities within financial markets.
We help our learners apply their knowledge in a real-world, real-time environment, understanding the fundamental and practical aspects of trading. Since our creation in 2010, we have focused on four specific pillars of knowledge to help students improve their skills and understanding: fundamental analysis, technical analysis, trading psychology and risk management.
About the Course
With many people now at home due to COVID-19 global lockdowns, many professionals are using this time wisely to upskill, and you can do the same.
Cryptocurrency is currently all the rage and plays a vital role within global financial markets. This online programme will offer you enhanced knowledge regarding digital currencies such as Bitcoin, Ethereum and Litecoin, with a focal point on risk management and capital preservation.
LAT also provides step-by-step instructions on the digital currency trading procedure, from opening a wallet to making impactful trading decisions and managing and overseeing your portfolio.
We will explore the fundamental influences on prices and perform a technical analysis of recent price moves. We will look into Bitcoin-related stocks and the correlations of the cryptocurrency market. You will receive the Complete Cryptocurrency e-book upon completion of your course.
This online programme is delivered via our learning portal with live webinar sessions, giving you the opportunity to interact with our Academic team and get our opinions on any questions on-topic.
Flexible Study Options
With students in mind, we offer flexibility with all of our courses. We have developed our online delivery methods to enable continued interaction for all students, to enable you to extract the maximum benefit from whichever course you choose.
You can pause and restart your course at any time.
You can upgrade from one course to another by just paying the difference in course fees, not the whole fees for both courses.
Our Expert Tutors
The LAT faculty is comprised of experienced traders and analysts from major financial institutions including HSBC, Bank of America and Bloomberg. Our team of tutors and trade mentors are available 10 hours a day to provide 1-2-1 help and guidance on any aspect of our courses. We also host three webinars every day in which the experts analyse the markets, answer questions and stimulate discussions to enhance the learning process.

Course Requirements
Entry requirements for all LAT programmes:
A completed and signed application form
A copy of your passport/proof of ID / Birth Certificate
Entry requirements for all LAT programmes of two weeks or more:
A scanned copy of a recent passport-sized colour photograph
Proof of education qualifications
Proof of English proficiency, if required
Note: All documents are to be provided in English. Where documents are not in English, you will also need to provide a certified translation of any such documents.
International Students
Scanned copies of your diplomas and certified translation
Scanned copies of your certified transcripts
Proof of English language proficiency IELTS 5.5 or equivalents
Candidates who studied an undergraduate degree in the medium of English in a majority English – speaking country can provide a letter from their university confirming this as evidence of their English proficiency.
All other students:
A minimum level 3 qualification or an interview with our Academic Dean, Paddy Osborn Fully completed LAT application form.
Last updated Dec 2020
About the School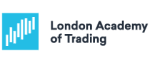 Established in 2010, the London Academy of Trading (LAT) has provided training for thousands of individuals wishing to enhance their knowledge of financial markets and to develop their skills in tradi ... Read More
Established in 2010, the London Academy of Trading (LAT) has provided training for thousands of individuals wishing to enhance their knowledge of financial markets and to develop their skills in trading. The academy is accredited by the British Accreditation Council (BAC), which enables international students to study at LAT in London on Short-Term Study Visas (STSV). As a result, we have taught students from over 60 countries in the last 12 months.
Read less