Cryptocurrencies Online Course
Program Description
Crypto Currencies
Join the RT Crypto Community and also get access to our CPD Accredited Crypto Investing course.
Big events with hundreds of members every 6 months, Crypto pizza gatherings with 20-50 members every 6 weeks and the best FB Support group out there. You're going to love this family.
The Realistic Trader is officially recognised as an Accredited Provider with the CPD Standards Office. Delegates will be issued with a CPD Certificate of Attendance for inclusion in their CPD records for their professional body, institute, regulator or employer.
So, what are cryptocurrencies?
"A cryptocurrency (or cryptocurrency) is a digital asset designed to work as a medium of exchange using cryptography to secure the transactions. A defining feature of a cryptocurrency and arguably its most endearing allure is its organic nature; it is not issued by any central authority, rendering it theoretically immune to government interference or manipulation." – Wiki
So, why do I need to know about these?
Cryptos are the EVOLUTION of Money and Blockchain Tech is the REVOLUTION of Trust. This is a big a deal as going from Bartering to Coined Money 2400 years ago or from Coined Money to Digital Money in the 1970s. What the Internet did for Communication, Cryptos will do for Money. As a Crypto can't simply be printed willy-nilly like the Pound or Dollar due to their Cryptographic algorithms and that they are decentralised, open sourced, transparent and you can now send money INSTANTLY with zero fees, it's a paradigm shift for Money.
So, what am I going to learn?
Section One
Getting Ready to Invest
Hello & Welcome + The 5 Ms of Basic Crypto Investing.
Understanding the difference between Fiat & Crypto Exchanges & Gateways + the Generic Layout of most exchanges + Activity Flow.
Opening your account with 1 or 3 of the main Fiat Exchanges + Opening your accounts with the 3 main Crypto Exchanges (as of Q1 2018).
The different types of wallet and understanding the basic processes of having and using a wallet.
Creating your Bitcoin Paper Wallet.
Creating your Ether Paper Wallet.
For the more security conscious: Creating a My Ether Wallet Offline.
For the more security conscious: Sending My Ether Wallet transactions Offline.
Section Two – Mechanics
Understanding What On Earth All Of This Is
The differences between Money & Currencies.
What's a Fiat currency and why nearly EVERYONE in the crypto space is mistaking cryptos for money when they are not.
What is a Blockchain, why it's going to consume the world and why does it matter?
What is a Crypto and Bitcoin?
What is Mining?
What is Proof of Work vs Proof of Stake?
What's a Hard Fork?
What is a Smart Contract and the big buzz about Ethereum?
The 3 Phases of a New Disruptive Tech & The Diffusion of Innovation Curve.
Why Blockchain isn't the future of Blockchain tech.
Section Three – Markets
How To Maintain The Bigger Picture And Getting To Grips With The Exchanges
The Standard Bubble Wave.
The big picture and my personal take on the 5 best 'Use Cases' for Cryptos.
Why I think we are on the precipice of monumental capital inflows.
What is an ICO and why you should avoid them!
Why you need to understand the original Tech Bubble as this short-term Bubble is identical but on steroids!
Re-cap of how to transfer GBP/EUR/USD to your Fiat exchange.
Converting your GBP/EUR/USD into Altcoins (AKA buying your cryptos).
How to convert your Altcoins back into GBP/USD/GBP for when you want to extract some profit in the future.
Pinging your Altcoins between exchanges.
Depositing and Withdrawing Bitcoin into and from your Paper Wallet.
Depositing and Withdrawing Ethereum into and from your Paper Wallet.
Depositing ERC20 Tokens to My Ether Wallet & a recap about Cold Wallets.
Section Four – Methods
Time To Start Investing…
The 5 Different Crypto Strategies to choose and deploy in this market.
Revealing the Top 5 Coins To Get In! (There's a twist here).
NEO! The next Ethereum! It's the Chinese equivalent and is potentially huge.
Creating your NEO Wallet in order to claim your GAS!
OMG! Banking the Unbanked!
Cardano. The new Western/Japanese Ethereum Challenger.
Phore. A privacy coin and potentially the first Crypto eBay?
Tron. The most outlandish goals of any Crypto out there.
Ethos. The first universal wallet.
NEX. A game-changing decentralised Fiat/Crypto exchange.
NANO. Setting the new benchmark in Crypto Currencies.
The NEO/Ontology Ecosystem – Presentation from one of our earliest Crypto students – Imran Ladha. Ontology is going to be huge.
Setting up a basic portfolio tracking account so you know at a glance how your portfolio is doing.
Despite advising against investing in ICOs, here is how to invest in an ICO safely if you so wish to.
The best mobile apps to stay current with Altcoin news & portfolio tracking.
Understanding the BTC vs Alt vs Global Market Cap seesaw + When to measure your portfolio in BTC or Fiat.
Buying more Cheapies.
How I lost over $1000 and why you're not late to the party.
How to find which exchange a particular coin is on and a general walkthrough of coinmarketcap.com.
Section Five – Mindset
The Most Important Section In My Opinion
Dealing with losses. Presentation from one of our earliest students – Habib Azam.
Why You Need To Extinguish Your Get Rich Quick Urges. Vlog #14.
A Caution Warning for Crypto Investors.
Section Six – Meltdowns
Game Time Baby
Why I LOVE market crashes + Identifying if it is a correction or reversal.
Recap of the 3 Opportunities here and how to play them out.
The big problem with Bitcoin, Ethereum and Ripple.
Being cautious about Mining.
Section Seven – Finishing School
It's Been Emotional.
You're done! Here's what you need to do next. FB, Telegram, One Dayer and relax.
Diversification is for idiots.
Some questions from the FB Group.
Recording of an FB Live Q&A.
Cryptocurrencies, Emerging Markets And NEO Coin.
If you want to simply explain Cryptos to the uninformed, maybe this BBC Interview will help.
What HBOS Whistleblower thinks about Cryptos.
Crypto surges, hindsight and knowing when to be a pig!
Crypto exchange nightmares and why we are nowhere near 'Peak Bubble'.
Why I never contribute to pensions and why I rarely put money into ICOs.
Bitconnect dying…finally!
Crypto Ramblings – Privacy coins, Exchange coins, Security and the possible Bitcoin breakout…
Conviction & Crypto Unicorns.
Did The World Elite Create Cryptos Or Will They Hijack It?
Time to Invest in Your Future
Access to Europe's Leading Crypto Currency Investing Course.
FB community with Mentors to help answer questions.
Telegram broadcasts for all my trade activity.
Crypto CUDL every 6 weeks with free beer+pizza and a book of the month review/debate.
2 large NON-SALESFEST conferences per year with special keynotes and guest speakers.
Weekly Market Cryptos, Indices and FX update by Siam.
Weekly book nugget video by Siam.
Weekly Q&A and video content with the RT Mentors.
Our new Give 2 months, Get 1-month referral incentive. (Get someone to do the Crypto course for £597 and they will get an extra 2 months free Cryptonian membership. And you will get a free month of membership.)
All yours for just one investment of £597
You are purchasing access to our crypto community and are also receiving our CPD Accredited Crypto Investing course. After your 1 month trial, you may remain as a member for £197 incl. VAT per month with no on-going contract. This is an automatic rollover unless you contact us to stop this.
P.S. Siam's Crypto alerts should more than cover this every month.
Some Other Bigwigs Involved
Billionaire hedge fund investor Mike Novogratz holds 10% of his personal wealth in two cryptocurrencies. That's more than $100m.
Peter Thiel – co-founder of PayPal has invested $2m in crypto payment systems.
Howard Morgan, founder of the highly successful hedge fund Renaissance Technologies, has invested $1.5m in the cryptocurrency Numerai.
Bill Gates has called bitcoin and cryptos "better than currency… the future of money" and is invested in the technology.
Giant Dutch bank ABN-AMRO is creating its own cryptocurrency wallet – trying to grab a cut of the huge outflow of cash from traditional currency to cryptos!
The Royal Mint is developing a crypto trading platform to sell a new product: Royal Mint Digital Gold. This opens up cryptos to the $1 quadrillion derivatives market.
These are just to name a few……but as you can see some MAJOR players are involved in these so the outlook looks as though they are here to stay!
Last updated Nov 2018
About the School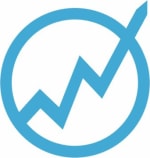 We are a booming community of thousands of positive like-minded individuals who Learn, Trade, Grow and Socialise. We focus mainly on safely capitalising on the Crypto market and in 2017, Siam's crypto ... Read More
We are a booming community of thousands of positive like-minded individuals who Learn, Trade, Grow and Socialise. We focus mainly on safely capitalising on the Crypto market and in 2017, Siam's crypto alerts made his community over £4m in combined profits.
Read less