Course Ultimate Weight Loss Programme
Program Description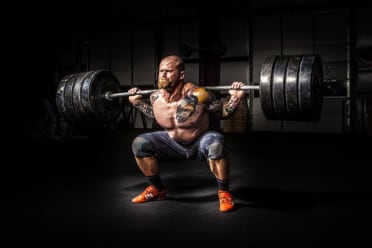 The Ultimate Weight Loss Programme is specifically designed to equip you with the comprehensive knowledge and skills, which are essential in order to achieve your personal and professional goals. It offers comprehensive strategies for losing weight and preventing weight-related diseases, for those who are serious about their health. Let our expert nutritionists and dieticians start you on the path to a successful career in the field of weight loss or achieve your long desired nutritional goals. You will learn how to obtain long-lasting, effective results so register now to start learning.
Course details
LESSON 1 - GMOs, Food Complementation And Organic Food
You will learn what the food industry is doing to our food and see if there are benefits of choosing organic or genetically modified foods. We will look at food synergy and the benefits of getting more nutrients from our food as we are losing the excess pounds.
LESSON 2 - Heart Disease & Sleep Apnoea - Are You At Risk?
This lesson will explore how common diseases are developed and the detrimental effects on our bodies. We will explore the nutritional value of the foods that we should be eating to prevent and reverse the diseases whilst managing weight.
LESSON 3 - Treat Type 2 Diabetes
This lesson explores lifestyle interventions, including meal planning and exercise regimes to prevent the development of Diabetes. We will also explore how to positively influence your blood sugar levels through the dietary fibre and glycaemic index if you suffer from Type 2 Diabetes.
LESSON 4 - Manage Your Gut Health
We look at rapidly rising diseases such as; Celiac disease, diverticular disease, lactose intolerance and peptic ulcer disease. We will be exploring their development and plan diets tailored to managing symptoms and prevent development. This lesson will also explore foods that increase gut health and replenish the gut wall, also aid in digestive disorders.
LESSON 5 - Stress Management For Weight Loss
This lesson will look at mindfulness to relieve stress and understand the foods that can help reduce stress and depression. We will look at practical approaches to incorporating more of these foods into your diet and reduce foods that are contributing to stress levels.
LESSON 6 - Heal Your Gut - Heal Your Brain
Your brain is your control centre but why do we not feed it with the nutrients to have it working at its best? Obesity disrupts a number of physiological processes interfering with brain function. We will explore brain healthy foods, which improve its function and neurotransmitter signalling.
LESSON 7 - Bonus Material: 12-Week Weight Loss Plan
The 12-Week Weight Loss Plan is designed for anyone looking to be healthier, lose weight, reduce your risk of obesity-related disease and overall increase your nutrition. Throughout the 12 weeks you will be provided with:
Instructions on how to follow healthy steps to ensure you are staying on the right track
A Diet Diary template, where you will be able to record your food intake each day
Healthy eating recipes to keep you motivated and ensure your food is always enjoyable
Snacking guide booklet
Weight loss goals to implement every week
Bonus video to help you understand food labels
Helpful tips at the end to help you stay on track.
Last updated Jan 2018
About the School
Shaw Academy is the largest live online educator in the world, where you learn practical skills that transform your life and those around you!
Shaw Academy is the largest live online educator in the world, where you learn practical skills that transform your life and those around you!
Read less