Program Description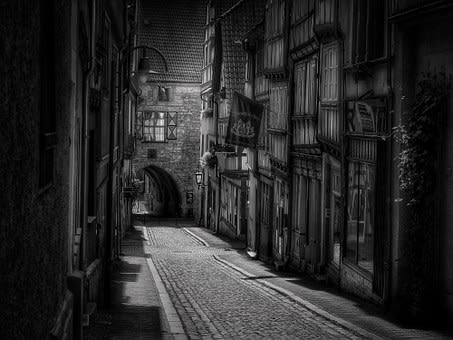 With Marcelo Luján
Workshop Description
Since Stieg Larsson published the Millennium saga, the adepts to the genre have not stopped growing. Readers, publishers, booksellers: all in search of the same: the black novel. But what is a black novel nowadays? What are the keys to writing dark stories? Is it possible to dispense with the police investigation in a text called "negro"?
We believe - and we have proof of this - that there is a new way of telling reality. We believe that the rise for "the black" does not directly refer to the classic histories of detective research. The Greek tragedy - Oedipus Rey, for example - is usually a narrative plagued by darkness, without the strict necessity of resorting to research. That is, evil occurs - evil exists - prior to the discovery of the killer. And it is this aspect that interests us, because it breaks with the traditional canons. Everything that has to do with evil, attracts us. As readers but also as writers.
In this course we want to give you the tools and concepts so you can write black texts exempt from the figure of the investigator or detective. We are going to tell stories where evil - the dark variable of the human being - is the axis of the story, without giving much importance to the after. That will be the objective of the workshop: to learn and exercise the narration that is born from the subsoil of things, where everything that pursues us lives, even if no one can see it in time.
Reality, what happens there every day-even in advanced societies-gives us the most important of the elements demanded by modern literature: verisimilitude. Everything is possible - everything is believable - after Auschwitz.
We propose a workshop based on the following premise: we are no longer interested in who did it but why it did and what led it to do so. In the neo-noir, evil does not disappear with death because death - murder, crime - is not the end but a mere side effect.
Functioning
The courses are taught in our virtual Campus and can be followed from anywhere and at any time. Each unit the teacher comments on all the texts in a written report, in which besides making a personalized comment to each student, makes a global commentary, focused on the theme of the unit and complemented by what was discussed in the group along unit.
The courses start on Wednesdays, the day on which the coordinator starts the first discussion forums. That day also access to the first PDF with the theoretical work material and the proposed writing practice. The students will have a space of seven days (until Tuesday), to send their exercises. The teacher will collect the exercises and put them in common with the group, guiding the debate and reading about them. On Tuesday of the following week, he will send his comments as a final report to the group. And, once a month, during the day and at the time that best suits the majority of the students, a virtual chat (in a private chat room) will be convened to comment on the lessons or to review some aspects that offer doubts.
Agenda
First month
1 - Black characters, white scenarios.
2 - The here and now of misfortune.
3 - The origin of the darkness.
4 - Extraordinary events in everyday situations I.
Second month
5 - Extraordinary events in everyday situations II.
6 - Extraordinary events in everyday situations III.
7 - The reality that stalks us.
8 - The secret angles of evil.
Third month
9 - Neo noir: the superfluous of the police investigation.
10 - Progressive narration with the mind in black.
11 - Family: blood ties.
12 - The dark was always everywhere.
Course price
Monthly fee: 120 euros (plus 30 euros of tuition).
Single payment: 360 euros.
Payment options
With card through our platform of secure payment in PayTPV.
By bank transfer (only from Spanish bank accounts).
By direct debit (only to Spanish bank accounts).
By Paypal.
Through alternative payment systems.
Last updated Mar 2020
About the School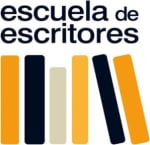 Bienvenido/a a la mayor escuela de Escritura Creativa en español del mundo. Todos tenemos una historia que contar y todos podemos encontrar la mejor forma de hacerlo. Porque, sí, se puede aprender a e ... Read More
Bienvenido/a a la mayor escuela de Escritura Creativa en español del mundo. Todos tenemos una historia que contar y todos podemos encontrar la mejor forma de hacerlo. Porque, sí, se puede aprender a escribir. La escritura es un oficio y, como en cualquier oficio, el primer paso es conocer y dominar las técnicas que te permitirán ejercerlo con maestría. Enseñar este oficio es nuestra razón de ser. Aprenderlo no solo está al alcance de genios tocados por el dedo divino: lo descubren cada día desde hace 15 años las miles de personas que han pasado por nuestras aulas presenciales y virtuales. Cuando un oficio se ejerce con maestría, se convierte en arte y cuando hablamos de arte también hablamos de esos intangibles que son el talento o la inspiración. El talento no se aprende, pero tengas poco o mucho, puedes desarrollarlo en el entorno adecuado. Los escritores siempre han necesitado rodearse de otros escritores en busca de guía o consejo. Escuela de Escritores es un espacio de encuentro para escritores hispanohablantes de todo el mundo, una comunidad donde compartir la experiencia de vivir escribiendo con tus compañeros de grupo, acompañados por muchos de los mejores profesores de Escritura Creativa de España.
Read less