Course: Distance Specialization in Marketing and Commercial Management
Home ›
Courses ›
Course: Distance Specialization in Marketing and Commercial Management
Program Description
Distance Specialization in Marketing and Commercial Management
Globalization and technology development have made of market competition a more intense and fierce competition; therefore, companies, in order to survive and make profits, need the best specialists in marketing because marketing is essential to conquering the market, drive competition, sell more and generate profits. Indeed, it is one of the most demanded and better-paid professions. Every company needs qualified professionals to plan, organize and manage decisions on pricing, distribution, promotion and after-sales services.
Distinguish yourself! Be a successful businessman or professional, and study the Specialization in Marketing and Commercial Management jointly developed by Universidad EAN and Universidad Politécnica de Madrid – CEPADE. This specialization is supported by an updated curriculum, qualified tutors, state-of-the-art technology, a virtual library, and a business and entrepreneurship focus; and can be coursed on-line –from the comfort of your home and on your own schedule.

Be the manager of your own development! We are waiting for you!

COMPETENCIES
Make decisions based on market research programs.
Identify market opportunities and select the most appropriate for the organization.
Develop marketing and market share plans for a given period.
Diagnose, formulate and implement innovative strategies in different types of organizations in order to develop the company's public relations and achieve market share objectives.
Develop product and service concepts and verify the feasibility of the market, to strengthen the company's product portfolio.
Lead and coordinate the development of new products and modify existing products to meet market opportunities.
Develop programs to investigate and analyze the competition in the market and identify the consequent opportunities, threats, strengths, and weaknesses in order to support decision making.
Lead projects for modernization and improvement in the areas of the company for which you are responsible so as to ensure the competitiveness of the company in the market.
Develop, implement, monitor and audit strategic marketing plans to ensure compliance with the organizational mission.
Make decision concerning the definition of price, design, innovation, and positioning of product and services through market knowledge.
Design and develop an effective communication mix to achieve marketing objectives and commercial business development
Work as an entrepreneur-intrapreneur by developing entrepreneurial skills and knowledge of the latest technologies and marketing trends.

ADDITIONAL BENEFITS
Continuous support from important tertiary institutions such as Universidad EAN and Universidad Politécnica de Madrid–CEPADE, renowned for the high quality of their academic programs.
Validation of credits in order to complete other postgraduate programs offered by Universidad EAN.
Plan your study time according to personal needs without interfering with official duties or employment.
Access to modern communications technologies and online services (e-mail account, videoconferences, videos, and other virtual features, thematic forums, technical assistance, evaluations, etc.).
Virtual access to specialized national and international bibliographies and databases.
The methodology which places high importance on the use of case studies and active pedagogies that combine theory with the real business world.
Support in carrying out applied formative research.

TECHNOLOGICAL REQUIREMENTS
It is recommended that each student have regular access to a computer with internet connection. The minimum requirements for access to the University's virtual platform are a computer with Pentium processor, minimum 1 GB of RAM, broadband internet connection and an operating system using Windows XP or a later version.
Universidad EAN uses campus and virtual classroom platforms which allow the student to not only access various services which are offered by the University but also allow interaction between students and tutors.
Last updated Nov 2017
About the School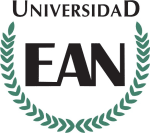 EAN University is a Colombian high education institution located in Bogotá's Metropolitan area. At EAN, students experience diverse activities for their professional development.
EAN University is a Colombian high education institution located in Bogotá's Metropolitan area. At EAN, students experience diverse activities for their professional development.
Read less