Course CIW Web Foundations Associate (QCF)
Home ›
Courses ›
Course CIW Web Foundations Associate (QCF)
Program Description
CIW is the most popular educational programme in the world for those serious about web design & development. The series of CIW certified courses are written by professionals within the industry. CIW courses are completed using leading technology rather than a single specific piece of software. The foundation series of courses offer the opportunity to master more than digital literacy skills.
Certified CIW Associates possess the basic hands-on skills and knowledge that Internet professionals are expected to understand and use. Foundational skills include basic knowledge of Internet technologies, network infrastructure, and Web authoring using XHTML.
Qualification: CIW (Certified Internet Webmaster) Foundations Associate
Accredited: Yes
QCF Recognised: Yes at level 3
Awarding Body: CIW
Start Date: Anytime - We enrol 365 days a year
Duration: Flexible - Approx 180 Hours - 12 Months Max Support
Credit Value: 30
Syllabus
Book 1: Internet Business Associate
Cloud computing and mobile devices
Social networking - wikis, folksonomies, Webcasting, blogging and podcasting
Web conferencing software
SEO (Search Engine Optimization)
FTP and Secure Shell
Online security and safety practices
Book 2: Site development associate
Fundamental Website development
HTML5, CSS and JavaScript
Web design for mobile devices
Site development for business
Hyperlinks, image techniques and video editing
Book 3: Network technology associate
Networking, wireless and mobile devices
TCP/IP, SaaS and BYOD
Internetworking and analytics
Convergence technologies and virtualization
Network security and computer forensics
Pre-requisites
Students looking to enrol in this course should meet the following criteria:
Be aged 16 Years or above
Possess a solid knowledge of the English language
Have access to a PC running windows and the internet for the duration of the whole course - Not suitable for Mac
Basic computer skills: e.g Word processing, emailing, uploading documents etc
Have a genuine desire to succeed
Duration
Course duration will vary dependant on student commitment, effort and ability. Overall guided learning hours are approx 180. This should be used as a guideline only and completion times will vary hugely.
We would encourage students to seriously consider how they plan to complete their chosen course prior to enrolment. Students should think about how they are going to study, where they are going to study and how often. Be realistic!
Speak to family members and help them to understand what you are trying to achieve, explain you may require peace and space to study at certain times. The more you involve them the more likely you are to get them on your side.
Students are reminded that the time in which they complete is purely down to them as an individual. Completion can be as quickly or as slowly as you wish within the 12 month support period. Please note: CIW does not provide students with additional time to complete. Extensions are not available for this course.
Format
Students are able to complete their course purely online through the CIW student portal. This will be accompanied by course lessons issued in PDF format (Ebook). PDF is not printable.
If you prefer you can choose to receive a hard copy of the course lessons/books via the post at an additional cost. Contact us for details.
Students can expect to receive access to the CIW portal via email within 3 working days of enrolment being received.
Last updated Apr 2018
About the School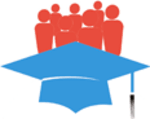 Whatever your goal and personal ambitions UK Open College are able to provide a totally flexible method of learning to students on an international scale. By completing an onliine course the possibili ... Read More
Whatever your goal and personal ambitions UK Open College are able to provide a totally flexible method of learning to students on an international scale. By completing an onliine course the possibility of having a recognised qualification on your CV in a matter of months becomes reality. Give us a try.....You will be delighted you opted for The UK Open College.
Read less