Course: CIW Web Development Professional (QCF) Level 3
Home ›
Courses ›
Course: CIW Web Development Professional (QCF) Level 3
Program Description
The CIW Web Development Professional home study online course combines three individual qualifications at a reduced fee. This course contains the CIW Javascript Specialist course, the CIW Perl specialist course and the CIW Database Design Course. Students will learn a front & back-end programming language and the required skills to integrate them with a database.
Target audience: Web authors, marketing and communications professionals, PR professionals, Webmasters, graphic designers, desktop designers, technical writers, and library scientists.
Qualification: CIW (Certified Internet Webmaster) Web Development Professional
Accredited: Yes
QCF Recognised: Yes at level 3
Awarding Body: CIW
Start Date: Anytime - We enrol 365 days a year
Duration: Flexible - Approx 300 Hours - 12 Months Max Support
Credit Value: 30
Syllabus
CIW Javascript Specialist
The CIW JavaScript Specialist Course will show web developers how to use the features of the JavaScript language to design client-side, platform-independent solutions. Candidates will also understand and use the most popular applications of JavaScript. These specialised Web language skills can help you begin or grow a career in advanced Web development.
Covering:
JavaScript language essentials, including program flow control, form validation, image animation, frame targeting and cookie creation
JavaScript code development, including writing programs and writing script for the JavaScript object model
Website implementation, including authoring and scripting, Web content creation, Web management and digital media tools
CIW Perl Specialist
The CIW Perl Specialist course shows developers how to fully use the features of the Perl programming language in Web application development. These specialised Web language skills can help you begin or grow a career in advanced Web development.
Covering:
Perl language essentials, including syntax, regular expressions and data types.
Perl code development, including accessing and manipulating files.
Website implementation, including database connectivity and debugging techniques.
CIW Database Design Specialist
The CIW Database Design Specialist course provides introductory vendor-neutral training for individuals planning to pursue product-focused database specialisation. This course introduces you to DB2, Oracle Database 11g, MS SQL and MySQL. Candidates will learn about Structured Query Language (SQL) and database optimisation through normalisation.
Skills Taught:
Relational database fundamentals.
Database planning.
Database design methodology, including logical and physical database design.
Optimisation and normalisation.
Structured Query Language (SQL).
Relational algebra.
Transactions and database security.
Pre-requisites
Students looking to enrol in this course should meet the following criteria:
Be aged 16 Years or above
Possess a solid knowledge of the English language
Have access to a PC and the internet for the duration of the whole course
We recommend students taking this course possess a good understanding of HTML.
Duration
Course duration will vary dependant on student commitment, effort and ability. Overall guided learning hours are approx 300. This should be used as a guideline only and completion times will vary hugely.
We would encourage students to seriously consider how they plan to complete their chosen course prior to enrolment. Students should think about how they are going to study, where they are going to study and how often. Be realistic!
Speak to family members and help them to understand what you are trying to achieve, explain you may require peace and space to study at certain times. The more you involve them the more likely you are to get them on your side.
Students are reminded that the time in which they complete is purely down to them as an individual. Completion can be as quickly or as slowly as you wish within the 12 month support period. Please note: CIW does not provide students with additional time to complete. Extensions are not available for this course.
Format
Students are able to complete their course purely online through the CIW student portal. This will be accompanied by course lessons issued in PDF format (Ebook). PDF is not printable
If you prefer you can choose to receive a hard copy of the course lessons/books via the post at an additional cost. Contact us for details
Students can expect to receive access to the CIW portal via email within 3 working days of enrolment being received.
Last updated Apr 2018
About the School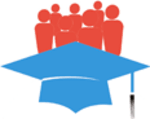 Whatever your goal and personal ambitions UK Open College are able to provide a totally flexible method of learning to students on an international scale. By completing an onliine course the possibili ... Read More
Whatever your goal and personal ambitions UK Open College are able to provide a totally flexible method of learning to students on an international scale. By completing an onliine course the possibility of having a recognised qualification on your CV in a matter of months becomes reality. Give us a try.....You will be delighted you opted for The UK Open College.
Read less