CompTIA Certificate (A+, N+, S+ IT certification)
Home ›
CompTIA Certificate (A+, N+, S+ IT certification)
Program Description
The CompTIA (Computing Technology Industry Association) Certificate is designed to help those who would like to begin or are in the early stages of their career involving Information Technology.
The program covers the fundamental but professional level knowledge of computer hardware, networking, and security. Those who complete this program and function at the level of the program curriculum will have a solid foundation from which an Information Technology career begins.


A Career in Information Technology!

The CompTIA program will give you a solid foundation in A+ computer technician, Network+ for desktop support, Security+ for systems administration. The CompTIA program is 100% online, allowing you to gain entry-level skills needed to succeed in this field.
Students who successfully complete this program will be able to:
Demonstrate proper BIOS configuration including boot sequences
Describe different hardware components with speeds and compatibility
Identify different communication protocols with their uses and limitations
Demonstrate proficiency in troubleshooting using the OSI model
Demonstrate in a given scenario how to troubleshoot common router and switch problems
Compare and contrast different LAN and WLAN technologies
Explain different methods and rationales for network performance optimization
Categorize standard connector types based on network media
Recognize a variety of attack strategies and how to defeat them
Differentiate multiple methods of intrusion detection and have the ability to explain how each one conceptually works
Demonstrate the ability to identify and explain the different types of cryptographic algorithms


Course Outline

What courses will I take?
The following courses are included in the CompTIA Certificate program. You will progress through the program through a series of detailed and engaging video lessons and assessments through the OnlineExpert platform from LearnKey. The CompTIA program has a total of 34 credits.


| | | |
| --- | --- | --- |
| Course ID | Course Name | Credit Hours |
| TCH 100 | CompTIA A+ Part I | 6 Credit Hours |
| TCH200 | CompTIA A+ Part II | 7 Credit Hours |
| TCH110 | CompTIA Network + Part I | 5 Credit Hours |
| TCH210 | CompTIA Network + Part II | 5 Credit Hours |
| TCH130 | CompTIA Security + Part I | 5 Credit Hours |
| TCH230 | CompTIA Security + Part II | 6 Credit Hours |

Career Outlook

Employment of computer support specialists is projected to grow 12 percent from 2014 to 2024, faster than the average for all occupations. More support services will be needed as organizations upgrade their computer equipment and software. Computer support staff will be needed to respond to the installation and repair requirements of increasingly complex computer equipment and software. However, a rise in cloud computing could increase the productivity of computer support specialists, slowing their growth at many firms. Smaller businesses that do not have information technology (IT) departments will contract services from IT consulting firms and increase the demand computer support specialists in those firms. Employment of support specialists in computer systems design and related firms is projected to grow 31 percent from 2014 to 2024.

Employment Opportunities
You could find opportunities to utilize the Comp/TIA certificate in the following settings:
Education
Telecommunications
Health/Finance
Customer service
Transportation
Computer/software companies
Social Media

Earnings*
The median annual wage for computer user support specialists was $48,620 in May 2015. The median wage is the wage at which half the workers in an occupation earned more than that amount and half earned less. The lowest 10 percent earned less than $28,990, and the highest 10 percent earned more than $81,260.
*Bureau of Labor Statistics, U.S. Department of Labor, Occupational Outlook Handbook, 2016-17 Edition, Computer Support Specialists, on the Internet at https://www.bls.gov/ooh/computer-and-information-technology/computer-support-specialists.htm (visited March 03, 2017).


Tuition & Fees

The total price for the Brighton College CompTIA Certificate is $7,325.


| | |
| --- | --- |
| Total Tuition | $6,630 |
| Enrollment Fee | $100 |
| Resource Fee | $595 |
| Total Sales Price | $7,325 |

Payment Plans
Full Payment Plan: Pay in full for a total program price of $7,025. Save $300!
Private Student Loan: Finance your education with low down payments and customized terms!
All academic and financial obligations to the school must be made prior to the release of final transcripts and diploma.


Financial Assistance
The programs at Brighton College are approved for Veterans benefits. Brighton College also works with many employers' Tuition Reimbursement programs as well as various Workforce Development and Vocational Rehabilitation programs. To find out if you qualify for these programs, call our office at 1-800-354-1254 for more information.


Career Services

Brighton College is dedicated to assisting you with your job search. Below are just a few ways we work to ensure that as a graduate you are positioned to take the next step toward achieving your career goals.

Specialized Career Course
As a Brighton College graduate, you will have the option to take a course that focuses on career information and prepares you for your job search. Learn important skills such as networking, career management, and building interpersonal relationships.

One-On-One Cover Letter Assistance
You will learn how to build and design effective cover letters and follow-up letters. In addition, we will show specific examples.


Interview Preparation
You will learn interview techniques and tips on how to answer the most commonly asked questions.
Last updated Mar 2018
About the School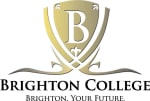 Brighton College offers accredited online programs with a focus on quality and affordability. From the time you first inquire to your graduation day, we are committed to providing you with the best ed ... Read More
Brighton College offers accredited online programs with a focus on quality and affordability. From the time you first inquire to your graduation day, we are committed to providing you with the best educational experience and ensuring your ultimate success.
Read less