Collective Foundations Specialist
Program Description
MBP School of Coaches","author_url":"","source":""}" alt="145605_rsz_eng_-_collective_universal_fundamentals_-__online.jpg" />
Why choose this program?
This online course will allow you to become a specialist in Collective Foundations of the Game at MBP School, delving into the more than 80 fundamentals described, analyzed and studied one by one. These Collective Foundations are divided into 2 groups depending on the type of situation where they occur, and the players involved to solve them optimally:
Group Line Fundamentals
Universal Collective Foundations
All these fundamentals are born from an exhaustive study of each and every one of the most common and relevant situations in which each player finds himself during a match depending on his line or playing area. Once these situations are detected in the game, we study which are the optimal responses that give the player or players involved the best chances of success.
You will have access to all the content related to the study of constellations and the team structure that is taught in person in our Master in High Performance Soccer. All this will be available to the student online, providing them with a new teaching methodology through the use of gamification and the history of the fifth of Mati.
What should the player look at to make the best decision in each situation? How does the coach order each of these fundamentals? What are the keys to the correct execution of these optimal responses? What details of the fundamentals are essential to improve in the tactical training of the player?
Dedication: 80 hours (16 weeks)
Next edition: November 27, 2020
Qualification: Specialist in Collective Foundations of the Game MBP School of Coaches
Study at your own pace and at the time that suits you best
What will you learn?
Learn to detect the tactical movements that are typical and specific to each of the game areas.
Learn what is the optimal response that the player / players should give to each of these tactical movements. Thus creating universal collective tactical foundations.
Learn to detect how certain situations in the game modify how the player / s solve them.
Learn to describe in detail each of these specific tactical situations for each of the lines of play or areas where they occur.
Develop the capacity for critical and grounded analysis on specific actions of the game.
Learn to rely on a technological tool where these fundamentals can be represented.
MBP methodology
Gamification. Through game mechanics (gamification) that will present you with rigorous and practical information in an attractive and motivating way, as well as interactive and professional.
The history. Immersing yourself in a story that will lead you to recognize key aspects in the analysis of sports performance by putting yourself in the shoes of different characters who coexist in the day-to-day life of the people who are part of the structure of a professional club through a podcast of radio that tells the story of the fifth of Mati.
Overcoming. Overcoming ambitious challenges in which you will have to use technological tools to create reports that should help your team win a prestigious competition.
Virtual Mentor. Learning from the Mister, your virtual mentor, to use reflective, critical, self-critical and ethical reasoning in competitive football.
Deepening. Delving into general and specific aspects of the game of soccer and discovering secrets that will lead you to extra knowledge.
On-line. Autonomously from home, deciding week by week when to enter the course according to your availability, and working as a team with other coaches ... but also competing for the rewards.
Course program
Each course structure is divided into 8 different modules in which it is deepened:
Each line of play: contextualization of constellations, defensive line, midline and front line.
Each game zone: contextualization of team structure, start zone, construction zone and finish zone.
In each of these modules, the fundamentals will be presented and described, small tests will be carried out to put them into practice and then take action with more complex exercises. Finally, there will be a final challenge of analyzing these fundamentals during a live match.
At the end of each module, small challenges will be opened with the intention of sharing and discussing with the other students of the MBP community.
What do our students think?
«The MBP methodology is unique in the world. It is incredible the level of detail and precision that there is of all the aspects that surround football, from training to high performance. Jose Edmilson
«I thought that in football there was not much to learn, but MBP has shown me that there are many things that can be improved» Amaranto Perea
Last updated Nov 2020
About the School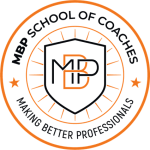 MBP School of Coaches' mission is to "optimize the tactical level of the coaches to their maximum exponent" thanks to the patented MBP Method that is being used by professional coaches and players in ... Read More
MBP School of Coaches' mission is to "optimize the tactical level of the coaches to their maximum exponent" thanks to the patented MBP Method that is being used by professional coaches and players in more than 15 countries already.
Read less