Certified Expert in Sustainable Finance
Home ›
Certified Expert in Sustainable Finance
Program Description
Reflecting sustainability criteria, especially climate change, in financial markets is increasingly gaining attention as opportunities and risks arising in this context are changing business practices. The course will prepare participants to understand major drivers and constraints of transforming the financial system into a more sustainable one. Furthermore, it will familiarize participants with the business, regulatory and technical perspective of sustainable finance and will acquaint them to take an active part in the discussion around the topic. The course aims to enable financial professionals to integrate Sustainable Finance related aspects into their work through new knowledge and tools for advising their clients and business partners.
The online course can be complemented by a classroom component. This is voluntary and not a requirement to get certified by Frankfurt School. You can either book each of them individually or as a package.
This course is also available in German.
What we offer
An interactive e-learning course including video lectures, PDF scripts, examples, practical exercises, online tests, and case studies.
A discussion forum for course-related issues as well as for the exchange of opinions and experiences with tutors, peers, or the FSDF e-Campus team.
Personalized support from your e-Campus team.
The possibility to achieve a Frankfurt School certificate after passing the final exam or a confirmation of course completion after completing the course.
An international network of institutions hosting our final exam all over the world.
Optional: 2-day classroom training in Frankfurt, Germany.
Target Audience
Finance experts and professionals, including retail bankers, financial advisors, asset managers, risk managers, etc. and all other financial industry professionals interested in the topic of sustainable finance.
Course Details
The course starts with an introduction to Sustainable Finance and the necessary transformation of the financial sector before providing a broad overview of the sustainable investment strategies and products. Next, three topical deep dives will allow the participants to understand the topics Environmental, Social and Governmental (ESG) data, Sustainable ratings, and labels as well as scenario analysis and science-based targets. Real-life business case examples round up the course and share best practices and lessons learned. Through the assignment exercise, the participants conclude the course, implementing their newly acquired knowledge while benefitting from support and feedback from our experienced trainer team.
Course Content
Unit 1: Sustainable Finance - from niche to mainstream
Unit 2: The financial sector - enabling the transformation
Unit 3: Sustainable financial products
Unit 4: Sustainable investment strategies and methodologies
Unit 5: ESG data
Unit 6: ESG- Ratings & labels
Unit 7: Climate scenario analysis
Unit 8: Case Studies
Assignments - applying your knowledge
Workload
The course takes approximately 6 months assuming 5-8 hours of self-study per week. It consists of 8 mandatory units, which build upon each other.
You are not sure if you manage to complete the course within 6 months? No worries! You can apply for a course extension (6 more months) against an administrative fee.
Fees*
Tuition: €1350
Final exam fee: €50 (to be paid directly to the final exam host).
Certificate fee: After passing the final exam you will receive a digital certificate. Should you wish to receive a hard copy of your certificate as well, an administrative fee of €50 will be charged.
Please click here to register.
Discounts:
10% group discount (for 2 or more participants working for the same institution, informed to us before by an email)
10% for FS Alumni
Payment Options
Bank Transfer (bank fees to be covered by participants)
Credit Card
PayPal
Payment in installments is unfortunately not possible.
*Subject to change
Last updated Nov 2020
About the School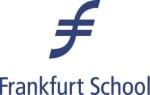 Frankfurt School of Finance & Management is an AACSB, EQUIS and AMBA accredited, research-led business school, covering every aspect of a business, management, banking, and finance.
Frankfurt School of Finance & Management is an AACSB, EQUIS and AMBA accredited, research-led business school, covering every aspect of a business, management, banking, and finance.
Read less