Certified Expert in Microinsurance (CEMI)
Home ›
Finance ›
Certified Expert in Microinsurance (CEMI)
Program Description
Are you seeking to understand microinsurance? Would you like to know how this product proposition could benefit your clients or organization? The Certified Expert in Microinsurance provides you with an understanding of the target market, marketing strategies and distribution channels to be successful with this product proposition.
Frankfurt School of Finance & Management with the support of the Deutsche Gesellschaft für Internationale Zusammenarbeit (GIZ) GmbH, on behalf of the Federal Ministry for Economic Cooperation and Development (BMZ), is introducing a course aimed to provide insights on how microinsurance can benefit low-income populations and help organizations (e.g., banks, MFI, insurance companies, and brokers) to tap into a new, high potential market segment.
Frankfurt School of Finance & Management has designed an exclusive international e-learning program tailored to insurance, microfinance and bank practitioners world-wide and implements a first pilot jointly with the Ghana Insurance College (GIC) as a partner in West Africa.
What we offer
An interactive e-learning course including video lectures, PDF scripts, examples, practical exercises, online tests, and case studies.
A discussion forum for course-related issues as well as for the exchange of opinions and experiences with peers, tutors, and the FSDF e-Campus team.
Personalized support from your e-Campus team.
Possibility to achieve a Frankfurt School certificate after passing the final exam or a confirmation of course completion after completing the course.
An international network of institutions hosting our final exam all over the world.
Target Audience
The target audiences for this e-learning course are MFI management and employees, insurance management and employees, bankers, central bankers, and students (preferably with insurance, banking and/or finance background) who wish to gain insights into successful microinsurance management.
Course Objectives
Frankfurt School's Certified Expert in Microinsurance provides practitioners with a certification of essential know-how to prepare organizations for the development and/or introduction of a microinsurance value proposition. The course incorporates real case studies, hands-on exercises and lessons learned to illustrate the theoretical material.
Course Content
Unit 1: Introduction to Insurance and Microinsurance
Unit 2: The Microinsurance Client
Unit 3: Microinsurance Products
Unit 4: Actuarial Topics in Microinsurance
Unit 5: Marketing, Communication and Financial Literacy
Unit 6: Sales and Distributions (Partnership)
Unit 7: Client Relations Management and How to Ensure Client Access
Workload
The course takes approximately 6 months assuming 3-4 hours of self-study per week. It consists of 7 units that build upon each other. You will take the units in sequence and will need to pass an online multiple-choice test before accessing the next unit.
Unit 4 and Unit 6 include an assignment which you will need to submit at a fixed deadline.
You are not sure if you manage to complete the course within 6 months? No worries! You can apply for a course extension (6 more months) against an administrative fee.
Fees*
Tuition: €1300
Final exam fee: €50 (to be paid directly to the final exam host).
Certificate fee: After passing the final exam you will receive a digital certificate. Should you wish to receive a hard copy of your certificate as well, an administrative fee of €50 will be charged.
Please click here to register.
Discounts:
10% group discount (for 2 or more participants working for the same institution, informed to us before by an email)
10% for FS Alumni
For company packages, please contact us
Payment Options
Bank Transfer (bank fees to be covered by participants)
Credit Card
PayPal
Payment in installments is unfortunately not possible.
*Subject to change
Last updated Mar 2020
About the School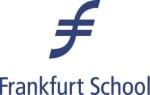 Frankfurt School of Finance & Management is an AACSB, EQUIS and AMBA accredited, research-led business school, covering every aspect of a business, management, banking, and finance.
Frankfurt School of Finance & Management is an AACSB, EQUIS and AMBA accredited, research-led business school, covering every aspect of a business, management, banking, and finance.
Read less