Certified Expert in Financial & Managerial Accounting (CEFMA)
Home ›
Certified Expert in Financial & Managerial Accounting (CEFMA)
Program Description
Successfully running a development finance institution or making decisions in such institutions requires a profound knowledge of accounting, because accounting is the language of business. This course will make you familiar with this language.
What we offer
An interactive e-learning course including video lectures, PDF scripts, examples, practical exercises, self-assessment online tests, and case studies.
A discussion forum for course-related issues as well as for the exchange of opinions and experiences with your classmates, tutors or the FSDF e-Campus team.
Personalized support from your e-Campus team.
Possibility to achieve a Frankfurt School certificate after passing the final exam or a confirmation of course completion after completing the course.
An international network of institutions hosting our final exam all over the world.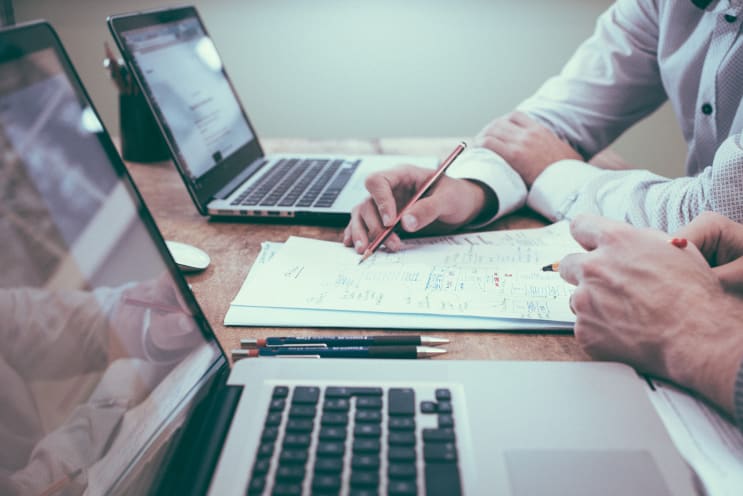 Helloquence / Unsplash
Target Audience
The target group for the Certified Expert in Financial & Managerial Accounting is top managers, decision-makers, practitioners, consultants, and operational staff working at/for:
MFIs and other financial institutions;
Regulators and government authorities;
Donor institutions;
NGOs;
International Organizations
Course Objectives
On successful completion of this course, you will have a thorough comprehension of the basic definitions, theories, and concepts of financial and managerial accounting., i.e. you will be able to:
Describe theories and concepts of financial and managerial accounting
The point at crucial accounting standards, choices, and discretion that leaders should be aware of
Explain how the cost accounting choices influence the data presented to managers for planning and controlling, as well as for determining prices for products and services
Be introduced to psychological aspects that should be considered in decision making, including deciding about performance measures and incentives
Course Content
Unit 1: Foundations
Unit 2: Understanding IFRS Reports
Unit 3: Financial Management & Analysis
Unit 4: Basics of Cost Accounting
Unit 5: Analysing Costs for Managerial Decision Making
Unit 6: Behavioural Aspects of Accounting
Workload
The course takes approximately 6 months assuming 5-6 hours of self-study per week. It consists of 6 units that build upon each other. You will take the units in sequence and will need to pass an online multiple-choice test before accessing the next unit.
Unit 4 includes an assignment that you will need to submit at a fixed deadline.
You are not sure if you manage to complete the course within 6 months? No worries! You can apply for a course extension (6 more months) against an administrative fee.
Fees*
Tuition: €1300
Final exam fee: €50 (to be paid directly to the final exam host).
Certificate fee: After passing the final exam you will receive a digital certificate. Should you wish to receive a hard copy of your certificate as well, an administrative fee of €50 will be charged.
Please click here to register.
Discounts:
10% group discount (for 2 or more participants working for the same institution, informed to us before by an email)
10% Alumni discount
For company packages, please contact us
Payment Options
Bank Transfer (bank fees to be covered by participants)
Credit Card
PayPal
Payment in installments is unfortunately not possible.
*Subject to change
Last updated Mar 2020
About the School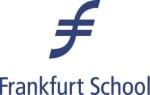 Frankfurt School of Finance & Management is an AACSB, EQUIS and AMBA accredited, research-led business school, covering every aspect of a business, management, banking, and finance.
Frankfurt School of Finance & Management is an AACSB, EQUIS and AMBA accredited, research-led business school, covering every aspect of a business, management, banking, and finance.
Read less